Fish & Chips Trip - Harwich to Dovercourt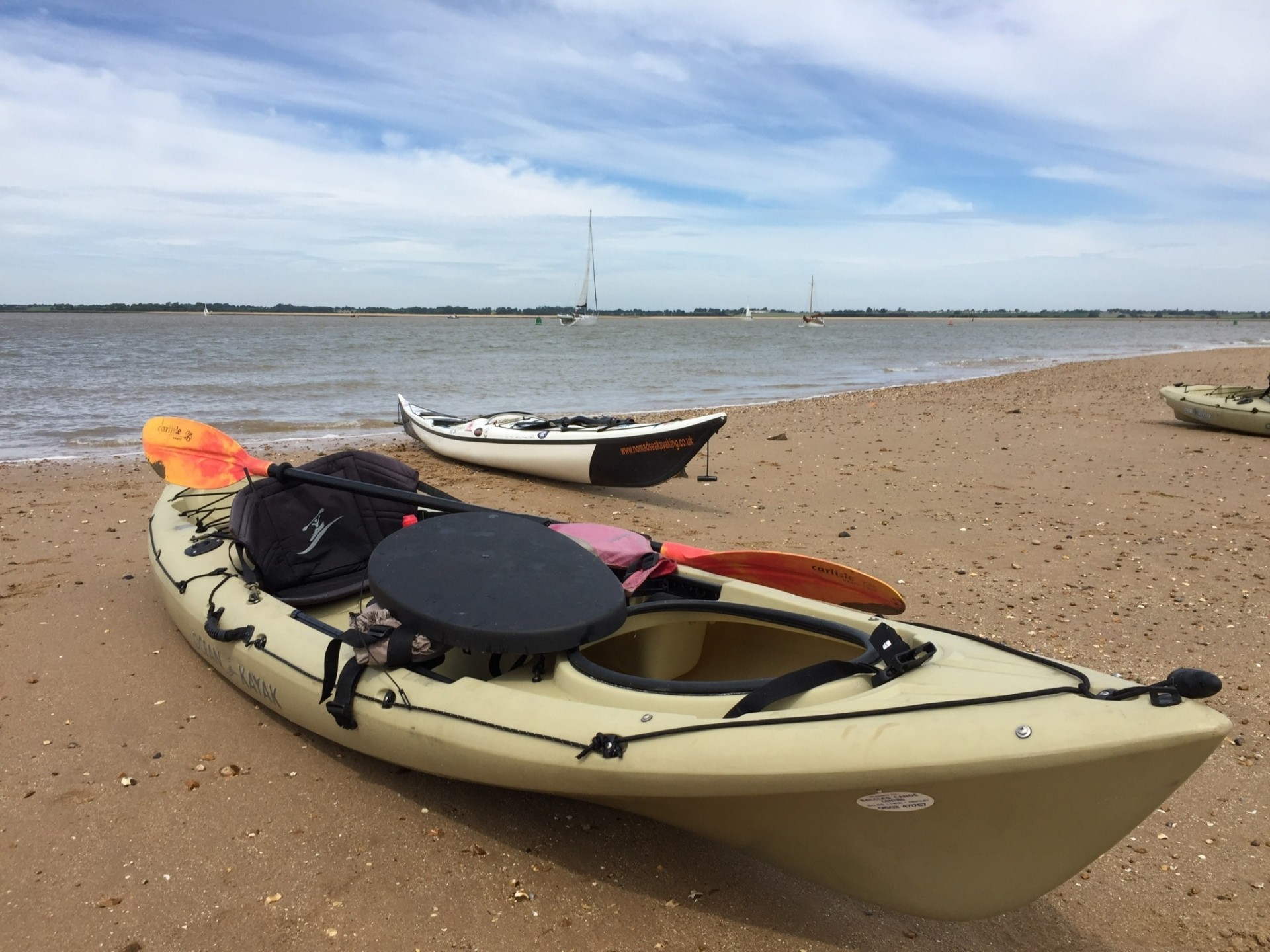 Fish & Chips Trip - Harwich to Dovercourt
Another event exclusively designed for Members
There are currently no dates scheduled for this event. Please telephone 01473 - 375 026 for available dates for this event.
Overview
An easy paddle of around 4 kilometres so short and easy (dependant on the conditions on the day). This trip will be on the tide, approximately 2 hours either end of the top (full flood) of the tide. So we may launch from Dovercourt or from Harwich following the tide on the day.
An easy event for our new paddlers who want to practice and solidify their new skills. Or more experienced paddlers out for a few hours on the water. We may extend the route dependant on the weather on the day and the group.
Again, this is a Member Exclusive event subject to a minimum of six participants. As always, Members will be notified via the website of the launch time a week prior to the event.
Weather Remit: A wind of a maximum of 15 knots steady blow and this includes wind gusts. The trip will be rescheduled if the wind exceeds this limit and there is further discretion on the part of the Lead Guide with all-night events. Rain, snow and other conditions don't generally affect our ability on the water. Exceptions are sometimes made and this is at the discretion of your Lead Guide and/or the Operations Director. Your Lead Guide will make a decision based on the wind speed (including wind gusts) in combination with tide strength and direction, time of day or night and size of the group alongside other factors that may influence the safety and comfort of the entire group. NSK wants to get your event completed as soon as possible; please trust the judgement of your coach/Guide.
It should be noted that events only go ahead with a minimum of six (6) guests.
Location
Launch location
Harwich VTS or Dovercourt
Equipment
Members use their own kayaks & gear. NSK kayaks are available.
Parking
On site and free. Pay and display in Harwich.
Additional Notes
*Social distancing guidelines will be maintained on all NSK trips, courses, wild camps and events. Your Lead Guide will provide guidance during your safety briefing.* It should be noted that events only go ahead with a minimum of six (6) guests.