Flatford Mill Ice Cream Kayaking Trip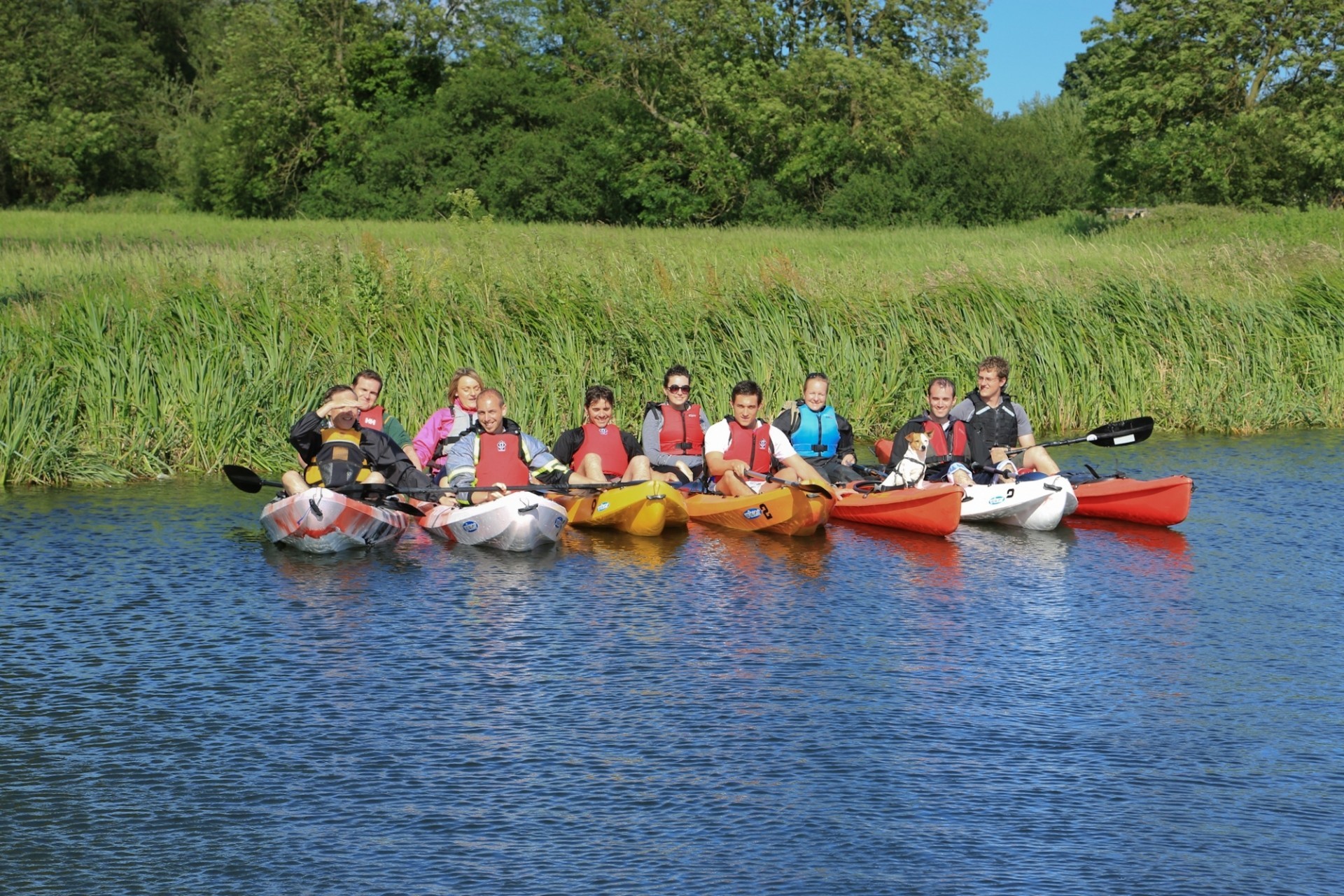 Flatford Mill Ice Cream Kayaking Trip
An event exclusively designed for Members
There are currently no dates scheduled for this event. Please telephone 01473 - 375 026 for available dates for this event.
Overview
A sedate paddle from Cattawade in Essex to Flatford Mill, the birthplace of John Constable, the famous 19th-century landscape artist. The route follows the River Stour (above the sluice gates) along a narrow channel abundant with birds, insects and plant life.
The waters here are shallow and clear and paddlers can sometimes see small (and large) pike lying in ambush amongst the reeds. We have to negotiate a lock and there is a portage as a result. Flatford Mill is quaint and beautiful with a lovely cafe offering basic food (ice creams!) and hot and cold drinks.
This event is exclusive to our Members.
Weather Remit: A wind of a maximum of 15 knots steady blow and this includes wind gusts. The trip will be rescheduled if the wind exceeds this limit and there is further discretion on the part of the Lead Guide with all-night events. Rain, snow and other conditions don't generally affect our ability on the water. Exceptions are sometimes made and this is at the discretion of your Lead Guide and/or the Operations Director. Your Lead Guide will make a decision based on the wind speed (including wind gusts) in combination with tide strength and direction, time of day or night and size of the group alongside other factors that may influence the safety and comfort of the entire group. NSK wants to get your event completed as soon as possible; please trust the judgement of your coach/Guide.
It should be noted that events only go ahead with a minimum of six (6) guests.
Location
Launch location
Cattawade, Essex
Equipment
Own kayak, paddle and buoyancy aid, NSK equipment is available.
Parking
Yes, free of charge.
Additional Notes
This is a Member exclusive event. This event is subject to weather and a minimum of six (6) attendees.
*Social distancing guidelines will be maintained on all NSK trips, courses, wild camps and events. Your Lead Guide will provide guidance during your safety briefing.* It should be noted that events only go ahead with a minimum of six (6) guests.