"Who would have thought capsizing would be so enjoyable! A fantastic course run by Kurt and Becky, spending a whole..."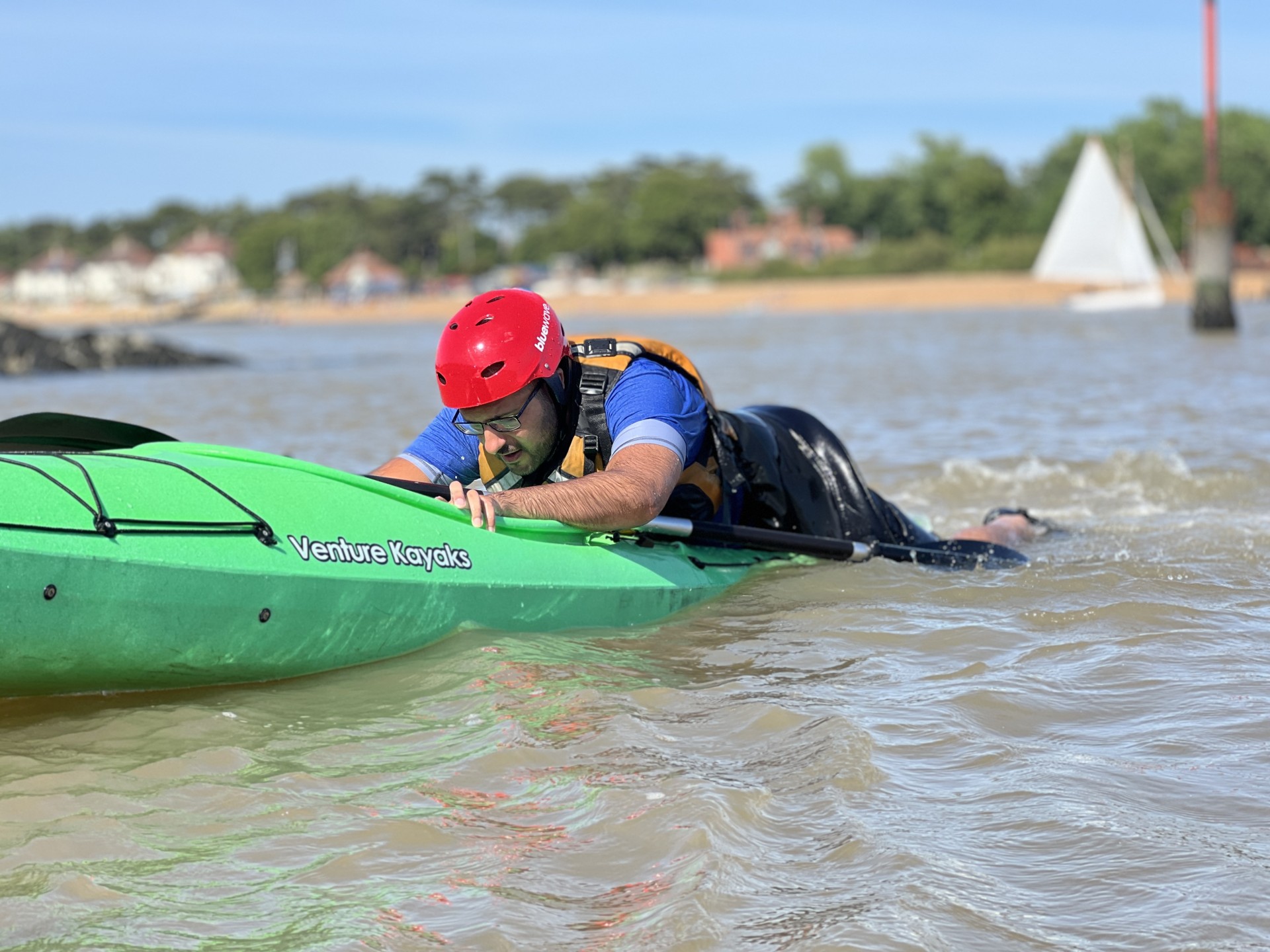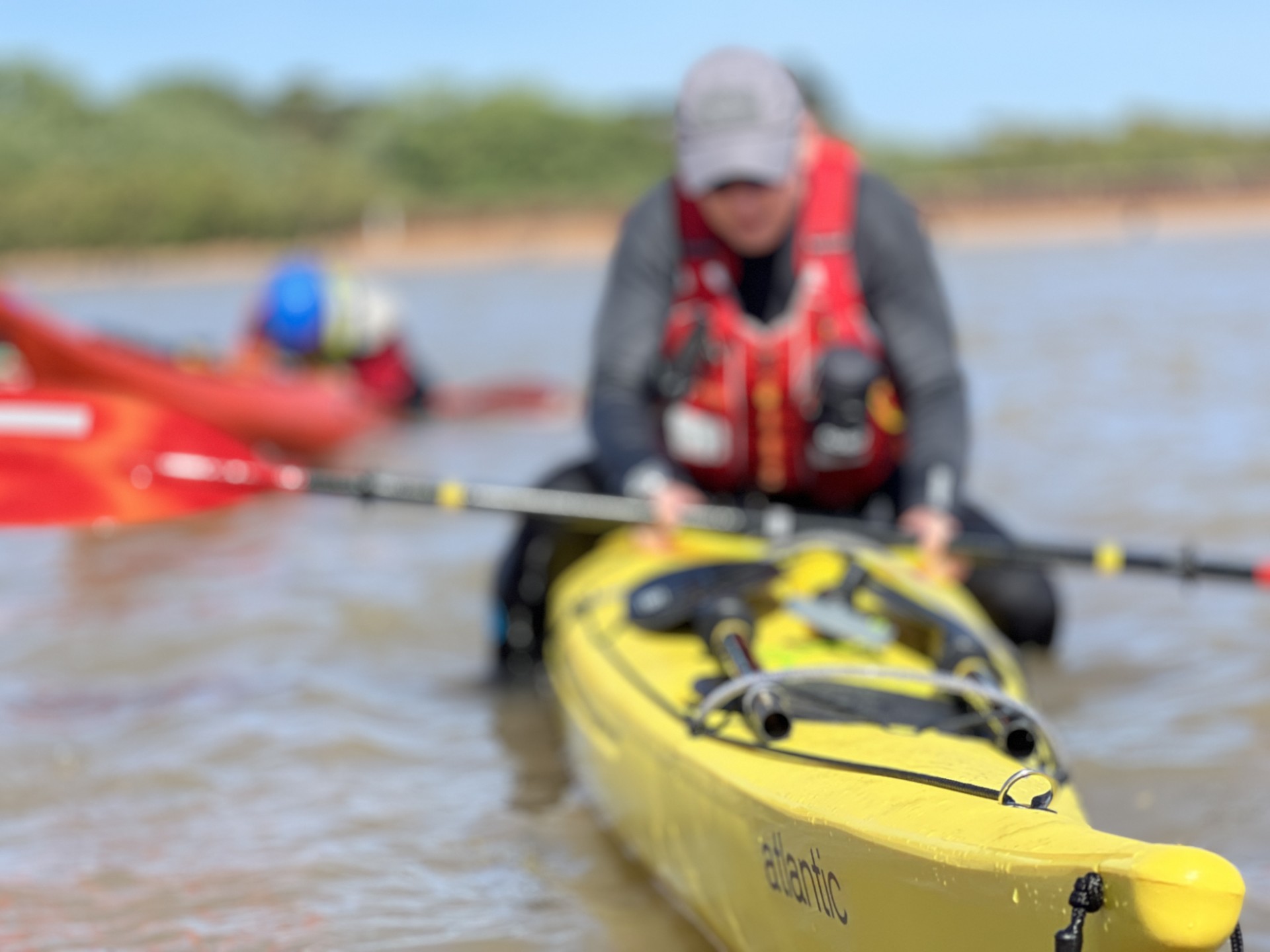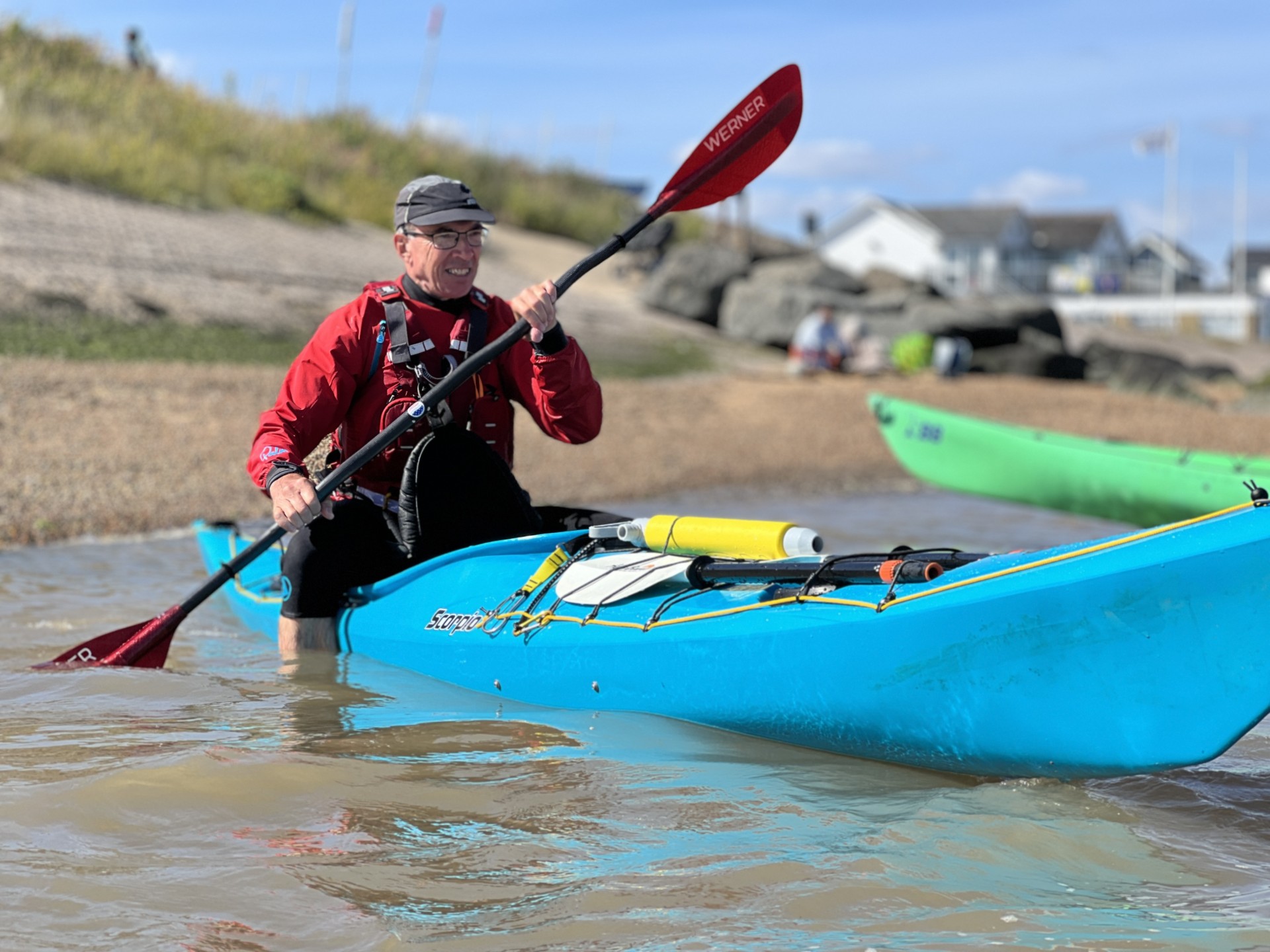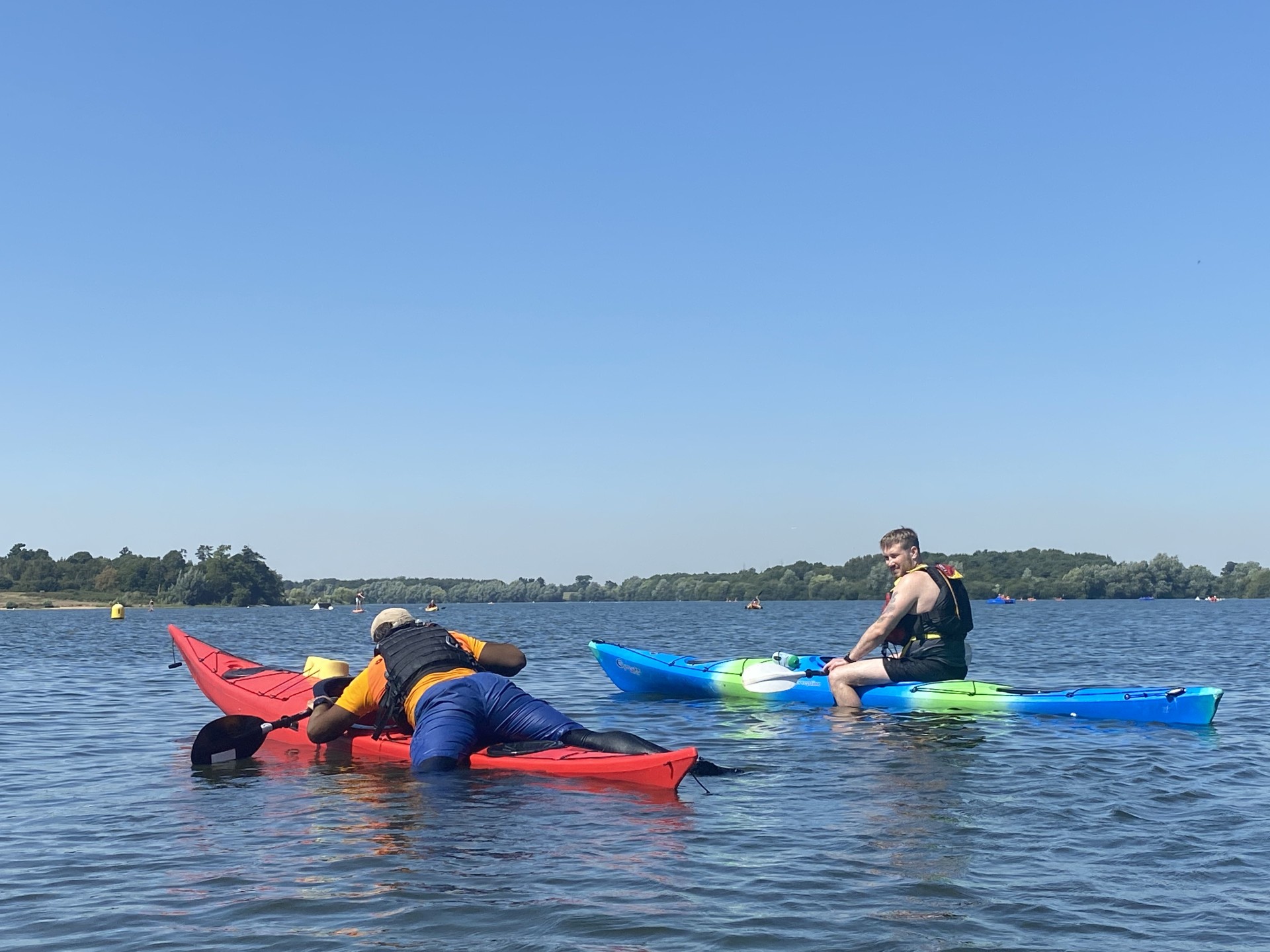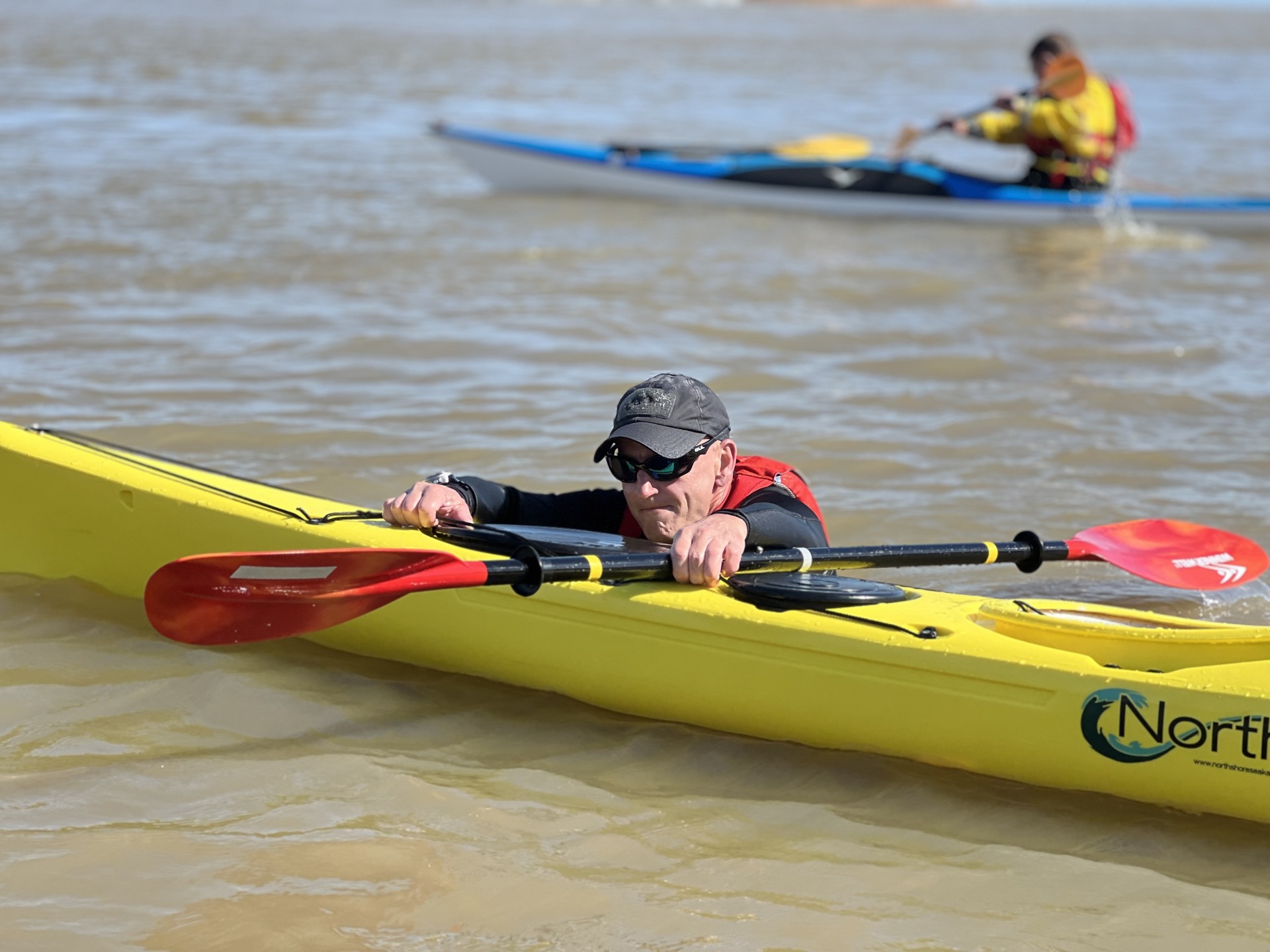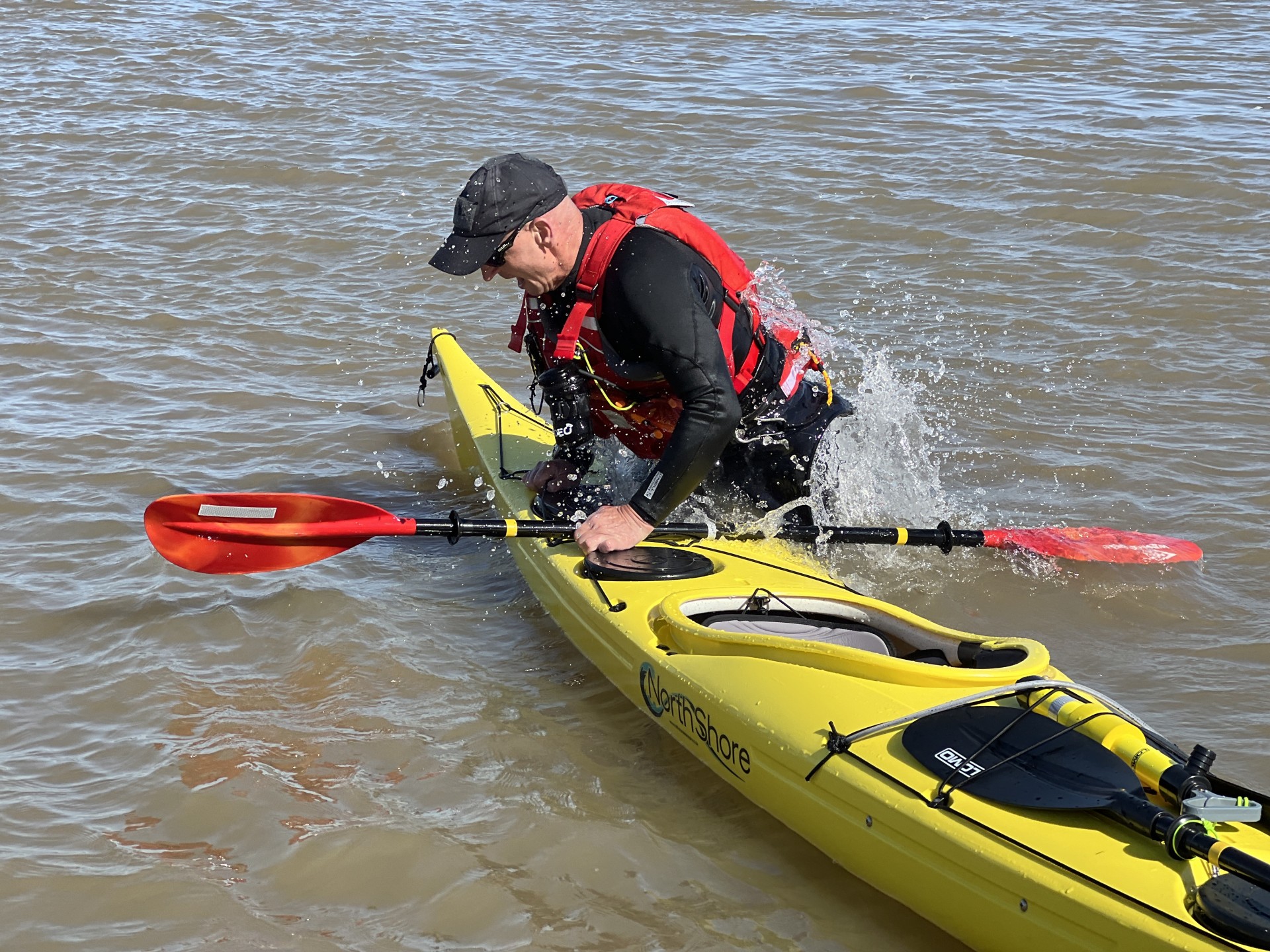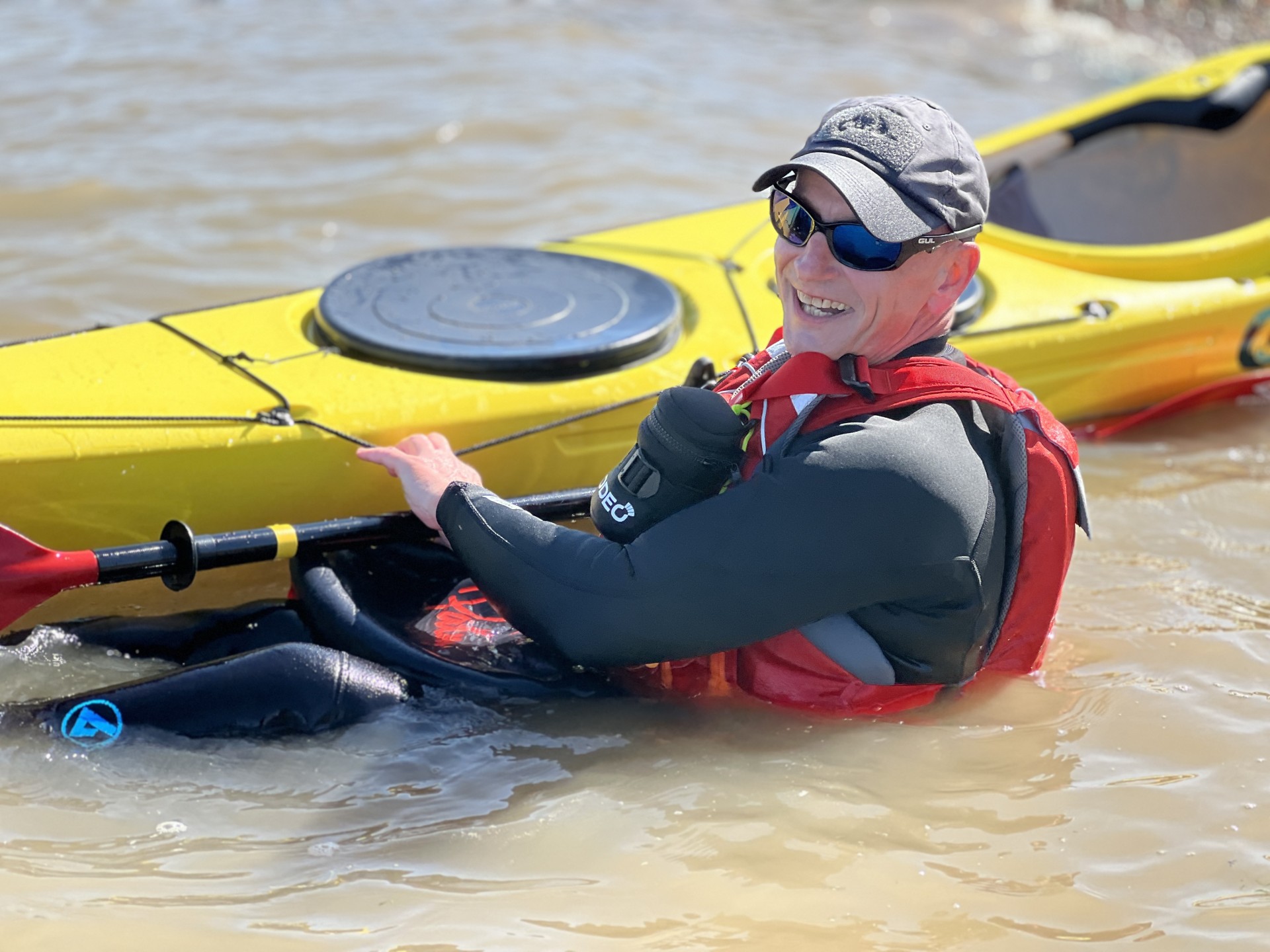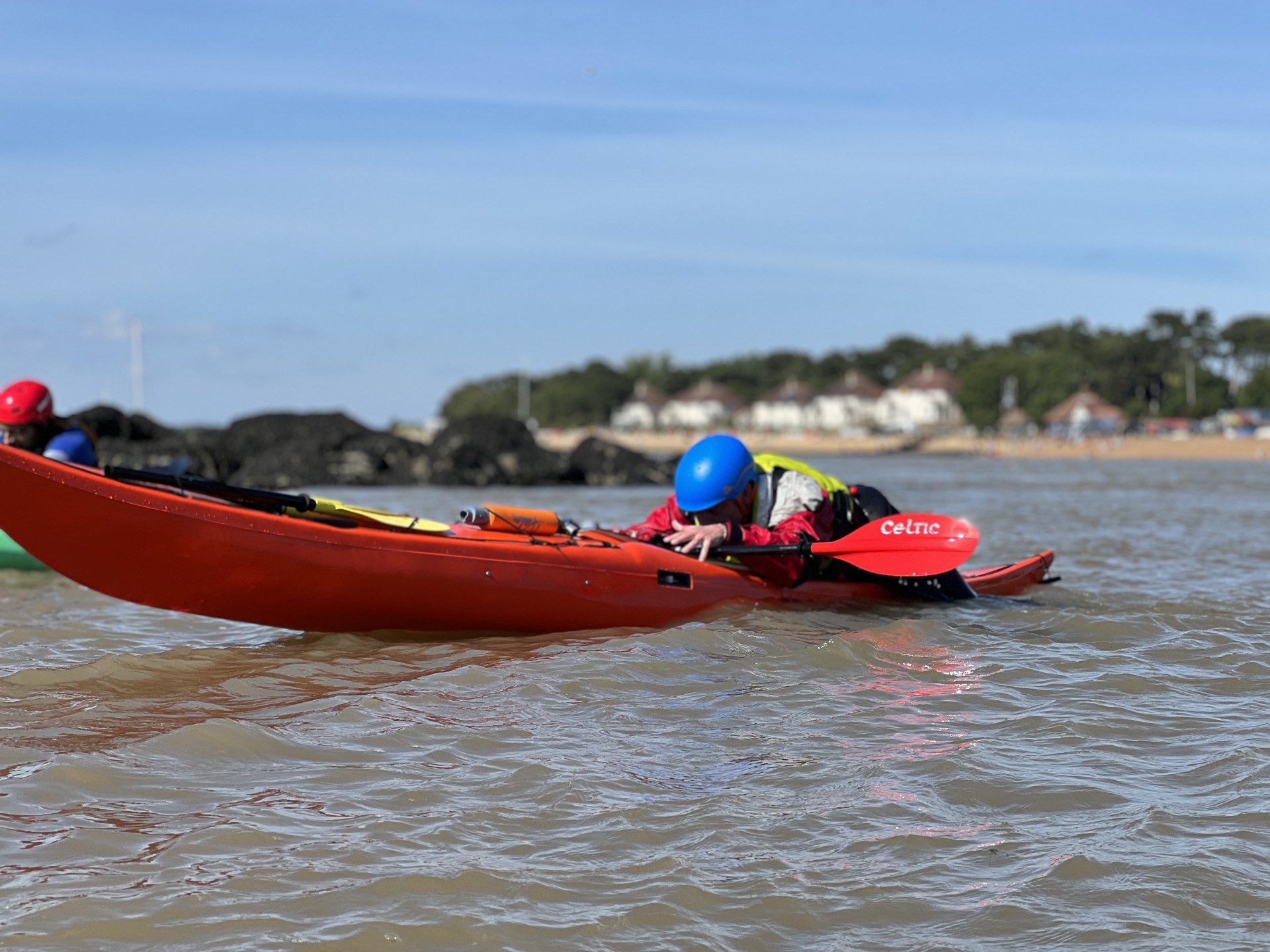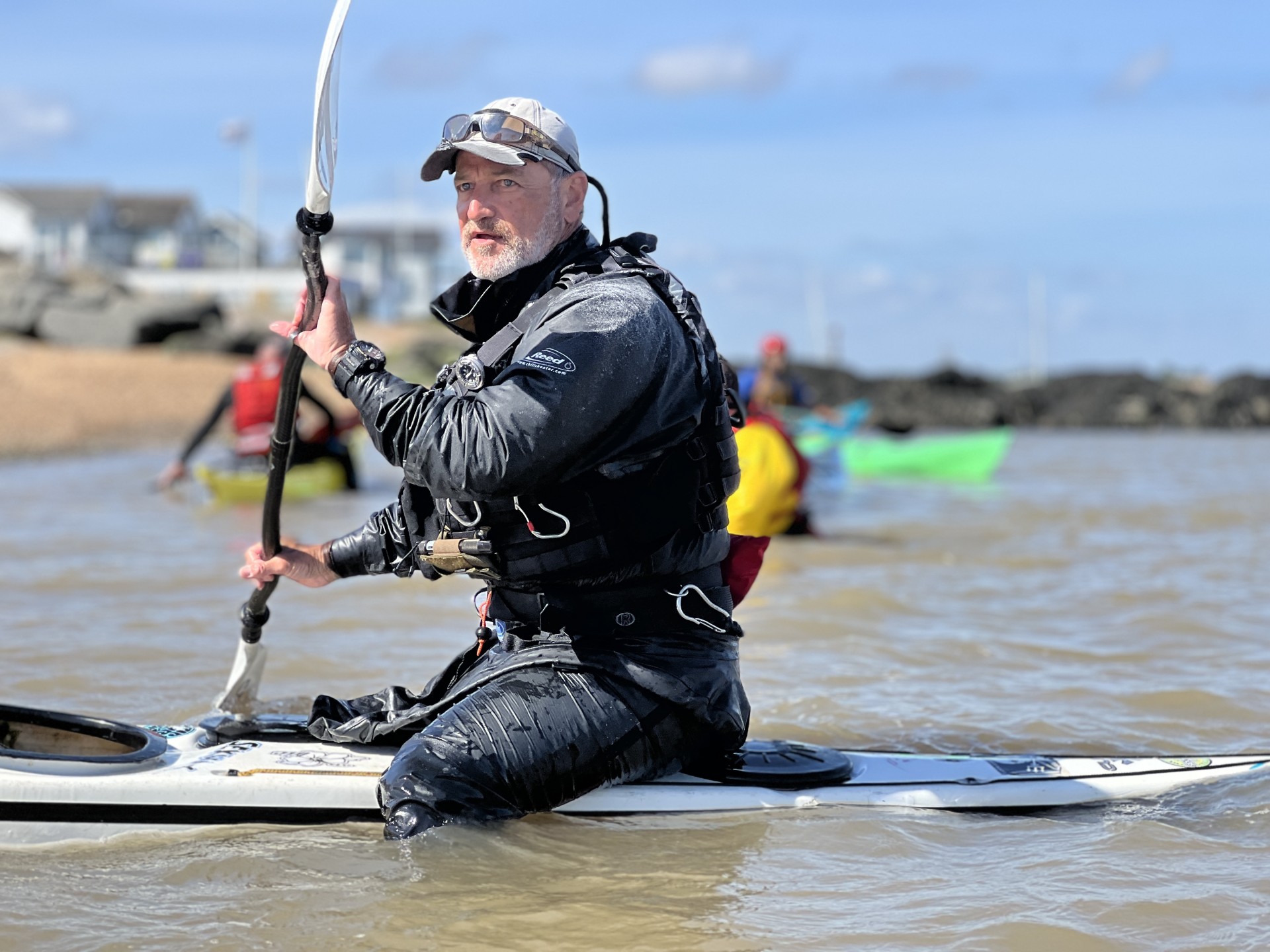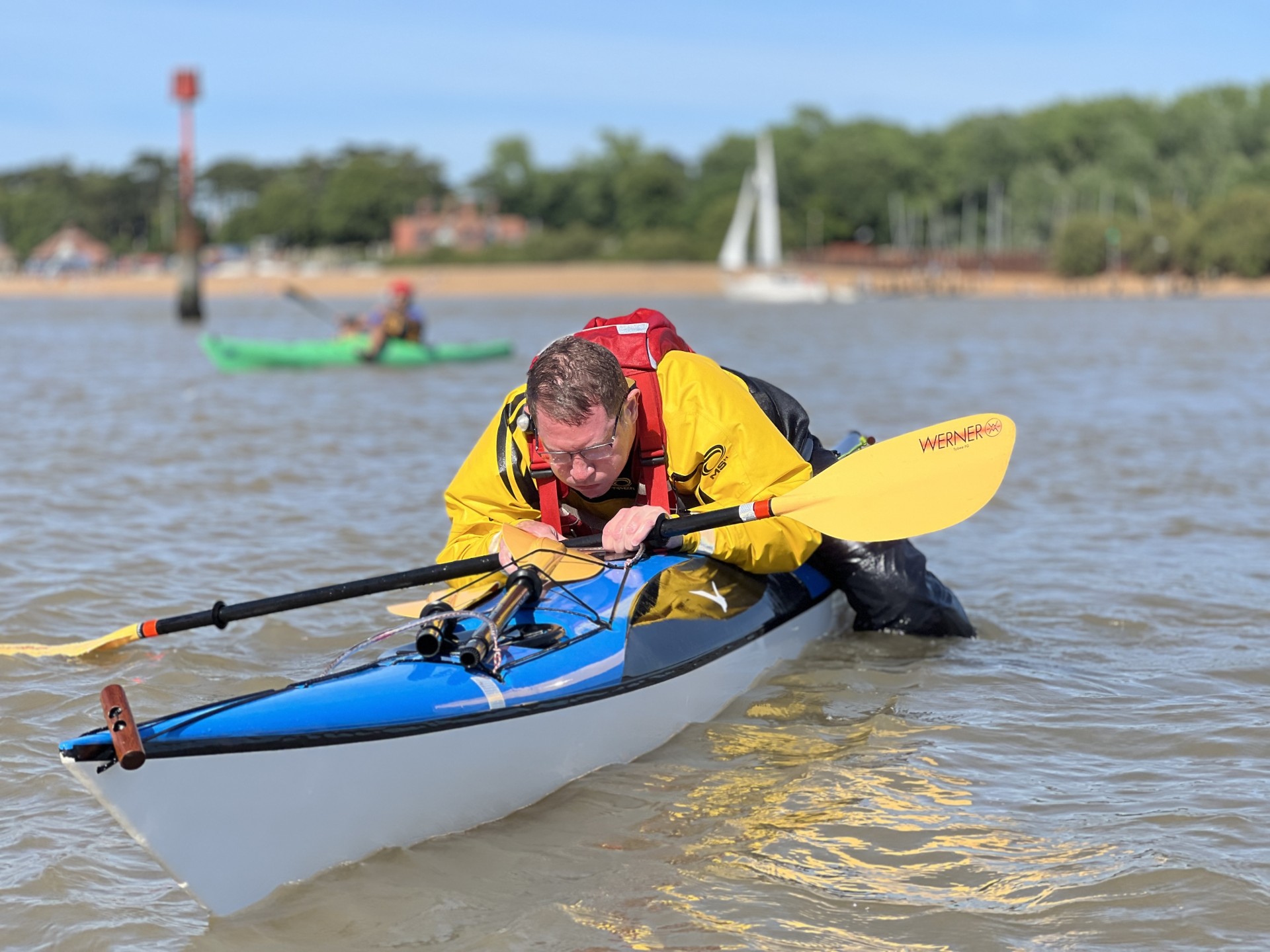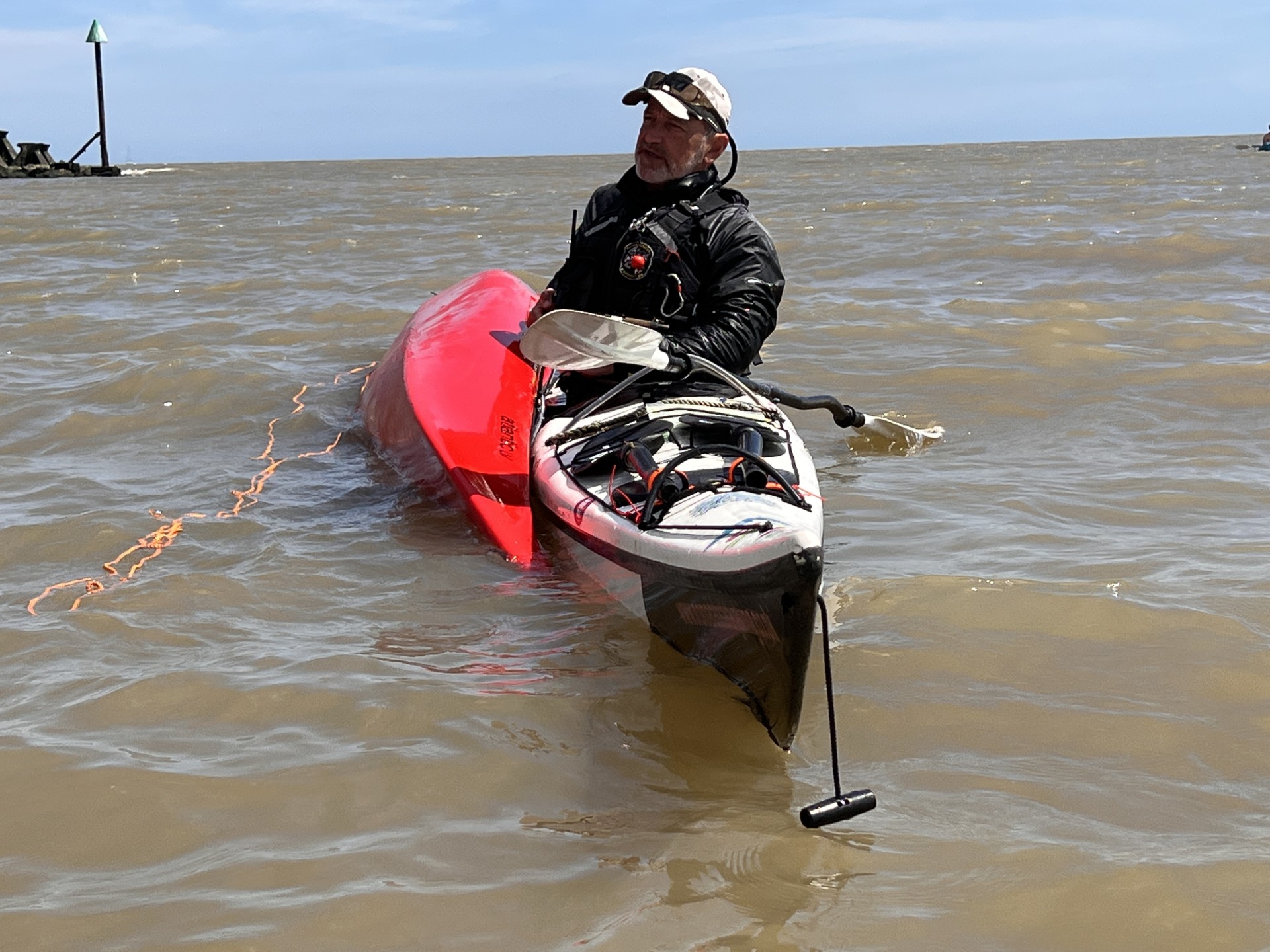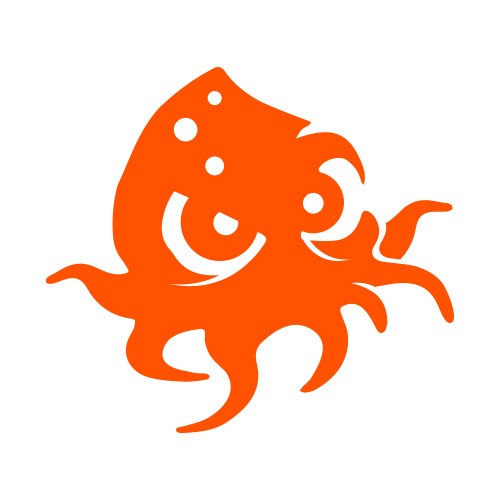 Recoveries for Kayakers
Duration: 6 hrs. Distance: +/- 3nm. Group Size: 6-12. Coaches: x2. Coach Ratio: 6:1. Incl: Kayak, paddle & buoyancy aid. Skills: Beginner to confident. Fitness: Basic++
Overview
Recoveries for Kayakers offering deep tidal water recoveries for kayakers of all levels of ability over a full day.
The Basics
- Covers assisted & self-recoveries & variations thereof in a supervised group in safe conditions that allows for effective practice & learning.
- Not for complete beginners, you should have effective control strokes in deep, tidal water.
- Ideal for sea kayaks & sit-on-top kayaks are welcome.
- Bring a packed lunch, snacks & drinks.
- Bring extra warm clothing for warmth.
- Sixteen years of age & over.
Safe
- We have 100% safety track record over 18 years!
- British Canoe & I.S.K.G.A trained & qualified, full time coaches.
- We offer 16ft+ sea kayaks with optional extras.
Low Impact
Kayaks are low impact & friendly to birdlife, marine mammals & sea life.
- No engine noise.
- No water pollution.
- Gentle & slow.
Award Winning Coaches
- Our coaching team has been recognised as highly commended.
- Amongst the most experienced coaches in the U.K with 15 years of full time coaching experience on the sea globally.
All Inclusive
- The price you see is what you pay, no hidden costs.
- Everything you need to enjoy this experience is provided.
Options at your Discretion
- Select a different type of kayak to suit your needs.
- Ensure your valuables remain dry & secure with our optional Peli box range for hire or purchase.
- You can even opt for insurance that provides extra dates in case of unforeseen bad weather.
- You can use your own kayak & equipment if you choose to.
Recommended Activity by the Mental Health Foundation
- See Thriving with Nature Guide.
- Tranquility & beauty.
- Open space & time with yourself.
- Make new friends, make new memories.
- Physically invigorating.

Targeted
- Targeted recovery/rescue skills for sea kayakers & general kayakers that saves lives & extends your paddling.

Healthy
- Great exercise for core (abdominals, obliques & torso muscles).
- Fresh air, sunshine, wind, salt water!
Offset your Carbon Footprint
- You can offset your personal carbon footprint for this event with a click of your mouse.
- You can even donate a tree sapling or hedging & visit your growing tree in years to come.
A full day of individual & assisted recoveries in all forms of touring kayak, sea kayak & sit-on-top kayaks. Critical skills for paddlers who want to extend their paddling .... and a whole lot of fun too!
Tim Davies
July 9th 2022
Finally I have achieved what I only hoped in my wildest dreams Nomad SK could teach me & give me the skills & confidence to do ... a long hard day of recoveries with the group at Bawdsey & then quietly pack the boat, slip round the corner & paddle north towards Shingle Street for the night. I'd hoped I could do it in 2020 but we know what went wrong there. Some learning points for others ... don't forget a spoon especially on frozen chili night, & I don't seem to be able to find the bag with the trowel!
Well done Tim, the photos look spectacular!
Nomad
Peter Davies
June 18th 2023
Who would have thought capsizing would be so enjoyable! A fantastic course run by Kurt and Becky, spending a whole day practising assisted recoveries, short and long tows, contact tows, self recovery... the list goes on! Very well paced day and excellent time spent focused solely on recoveries, an extremely important skill that needs to be practised and this day certainly provides the opportunity for this.
Thanks Peter, a pleasure to paddle with you as always! Keep up the good work and see you soon.
Becky
Nomad
Location
Launch location
Felixstowe Ferry, IP11 9RZ
Next Departure time
26th May 2024, 10:00 AM
Equipment
Please provide your own kayak & paddle & buoyancy aid.
Parking
Parking available.