Suffolk Wild Camp & Kayaking Trip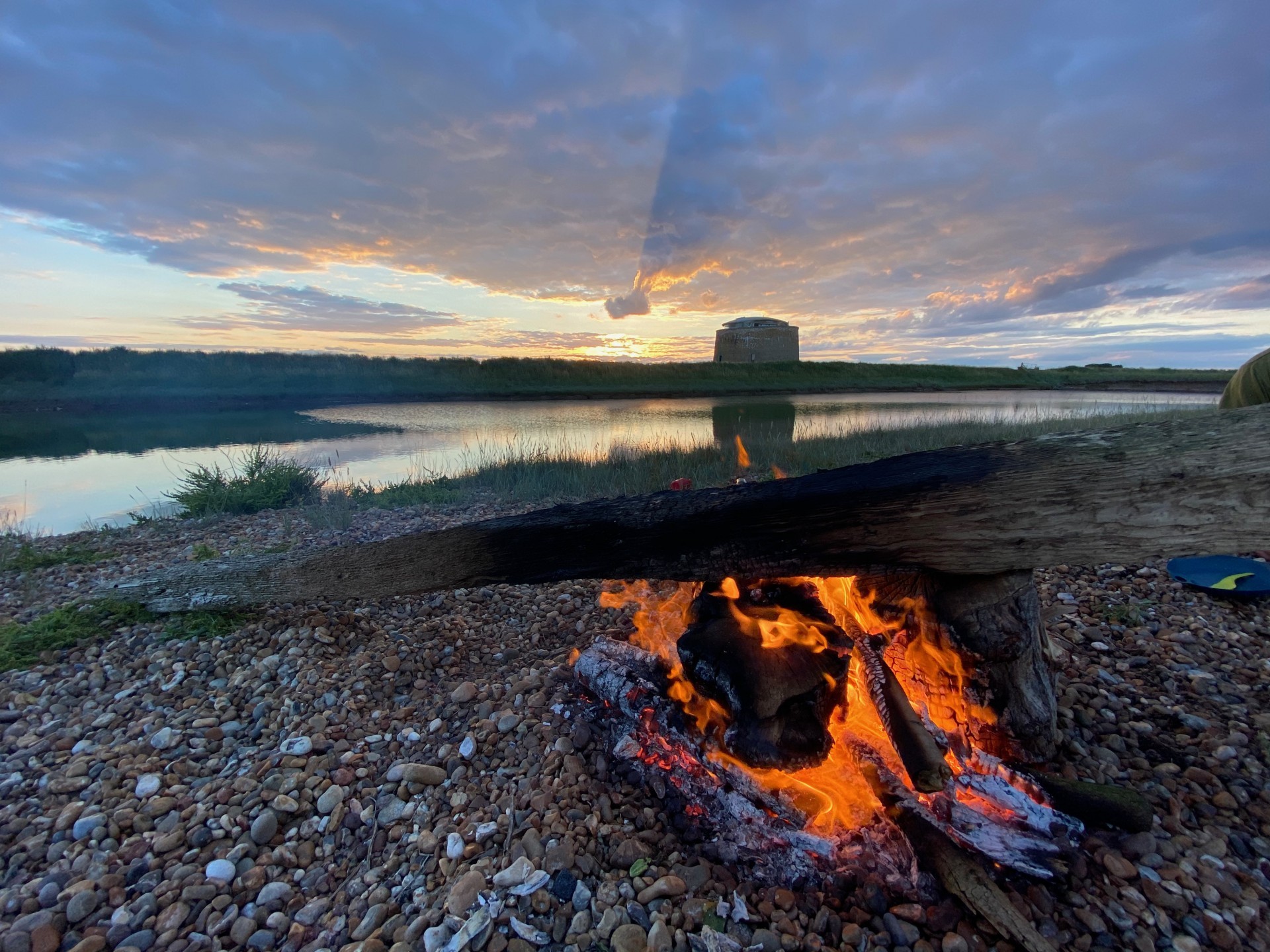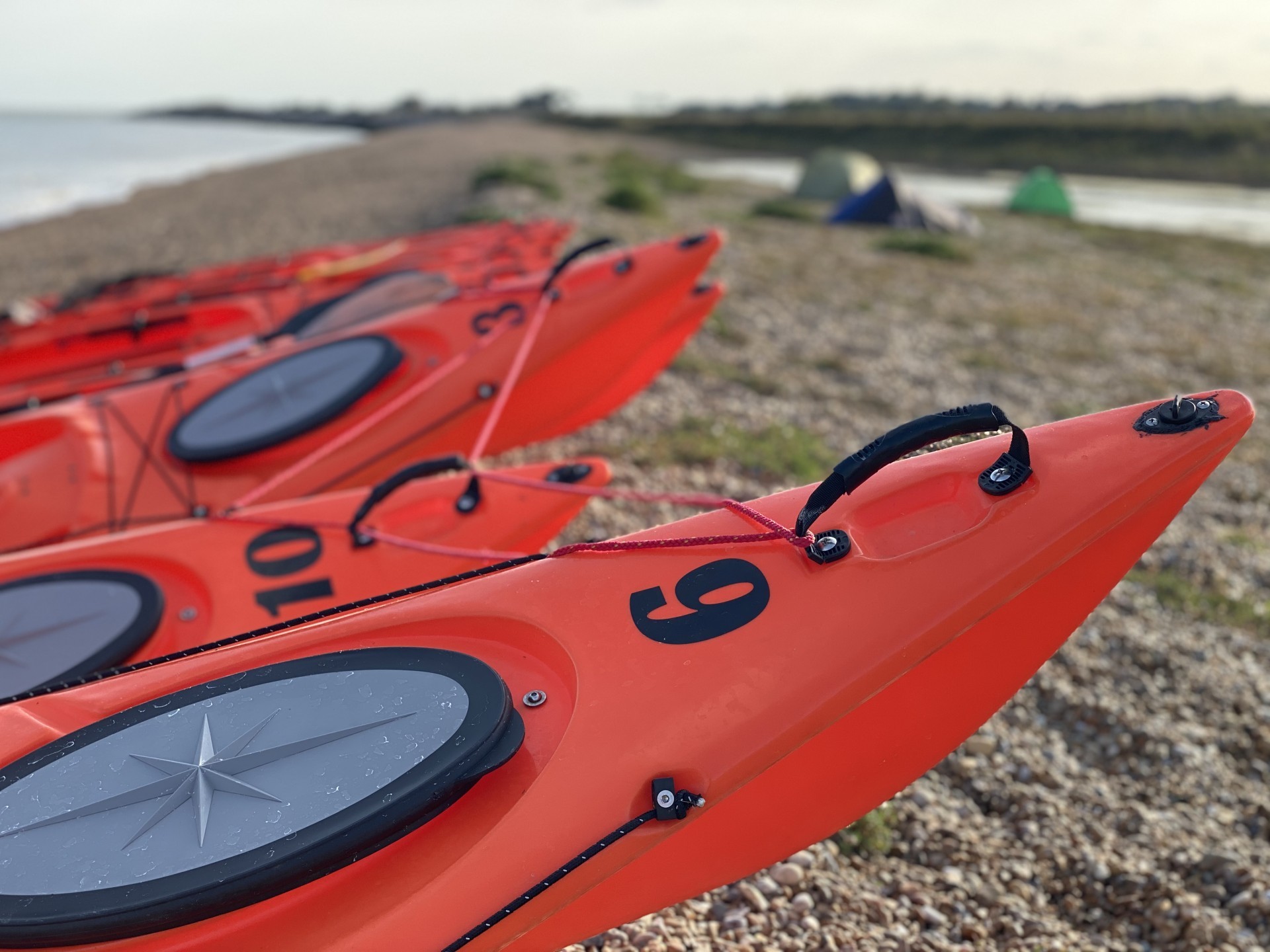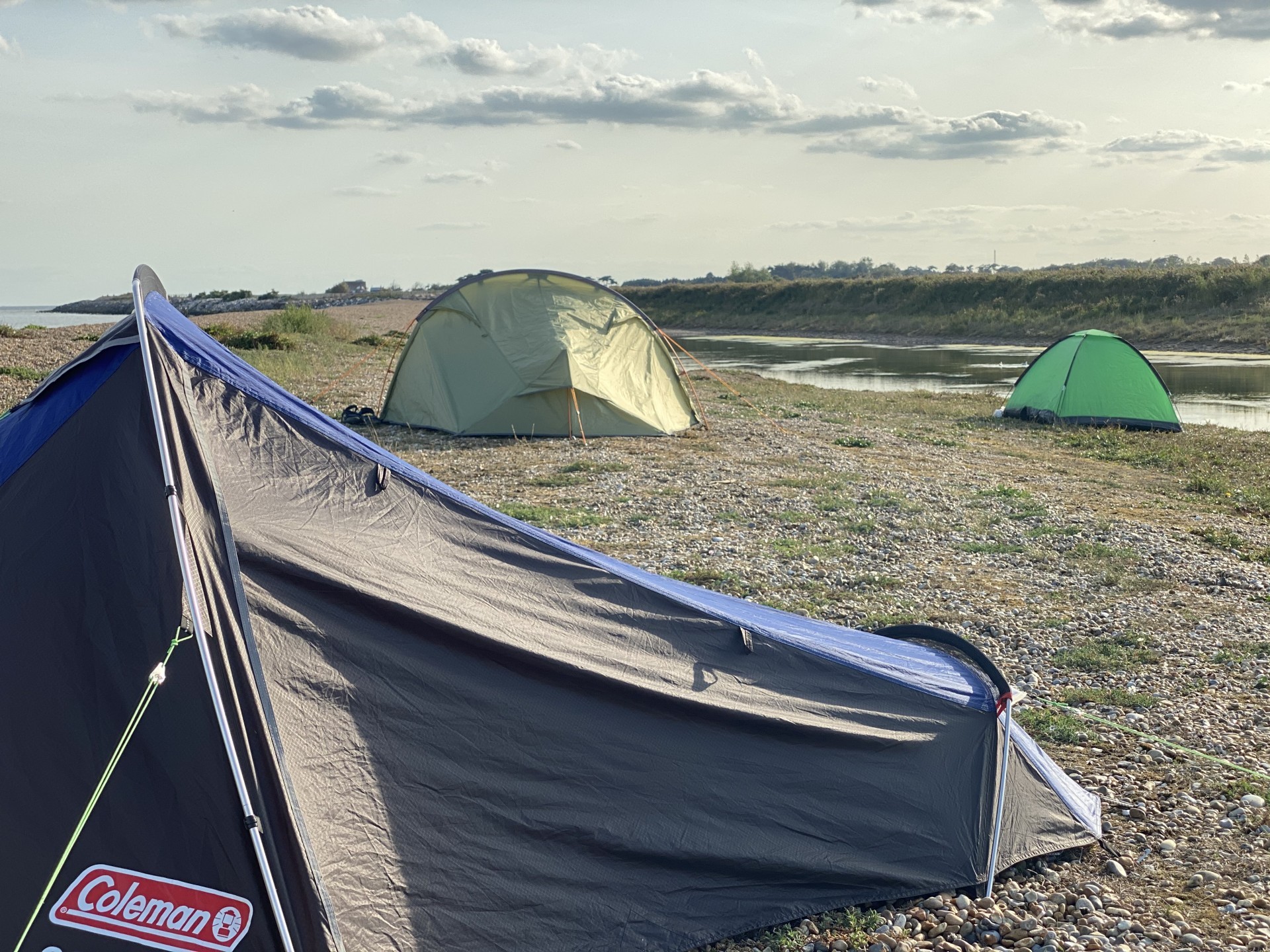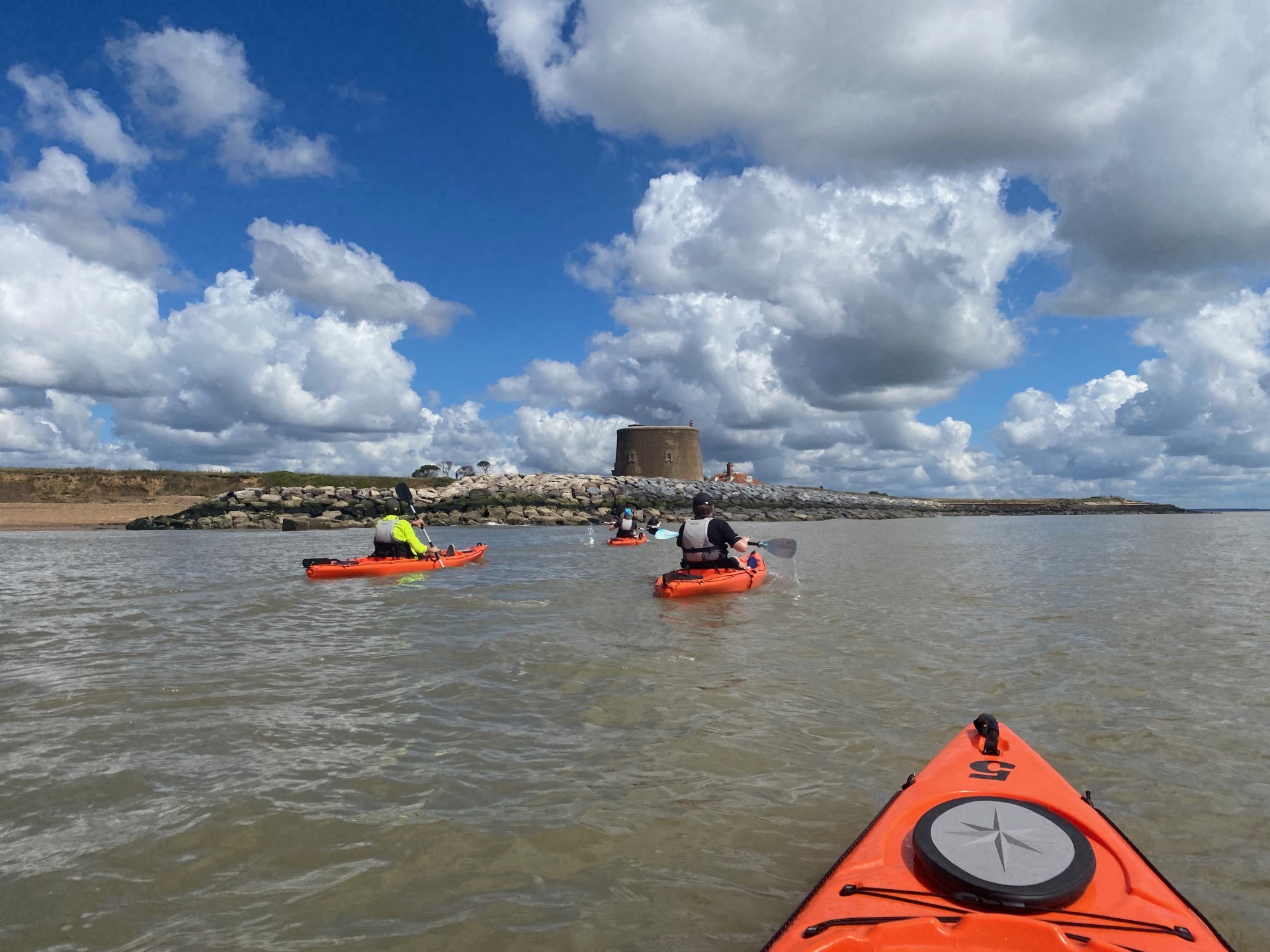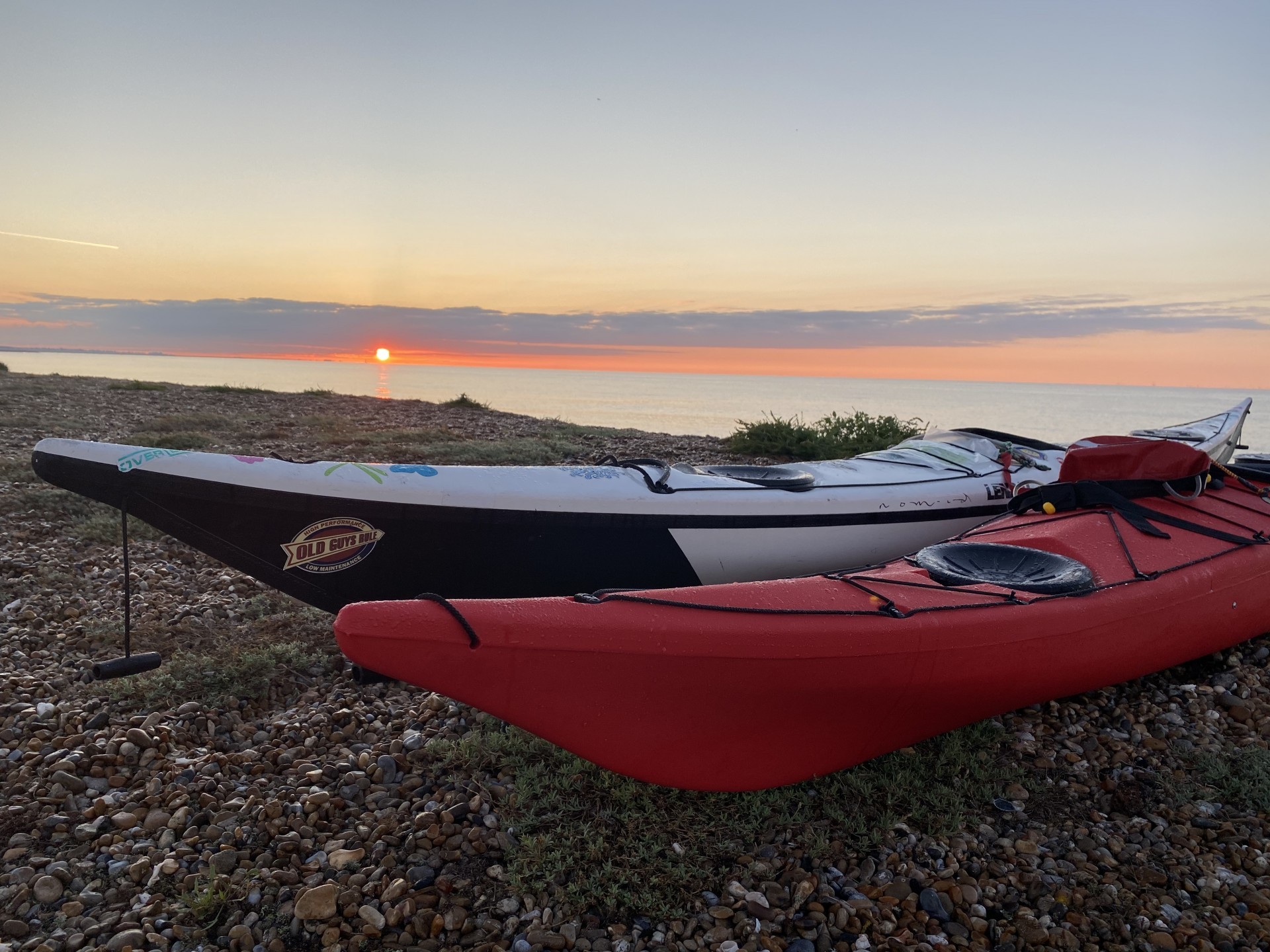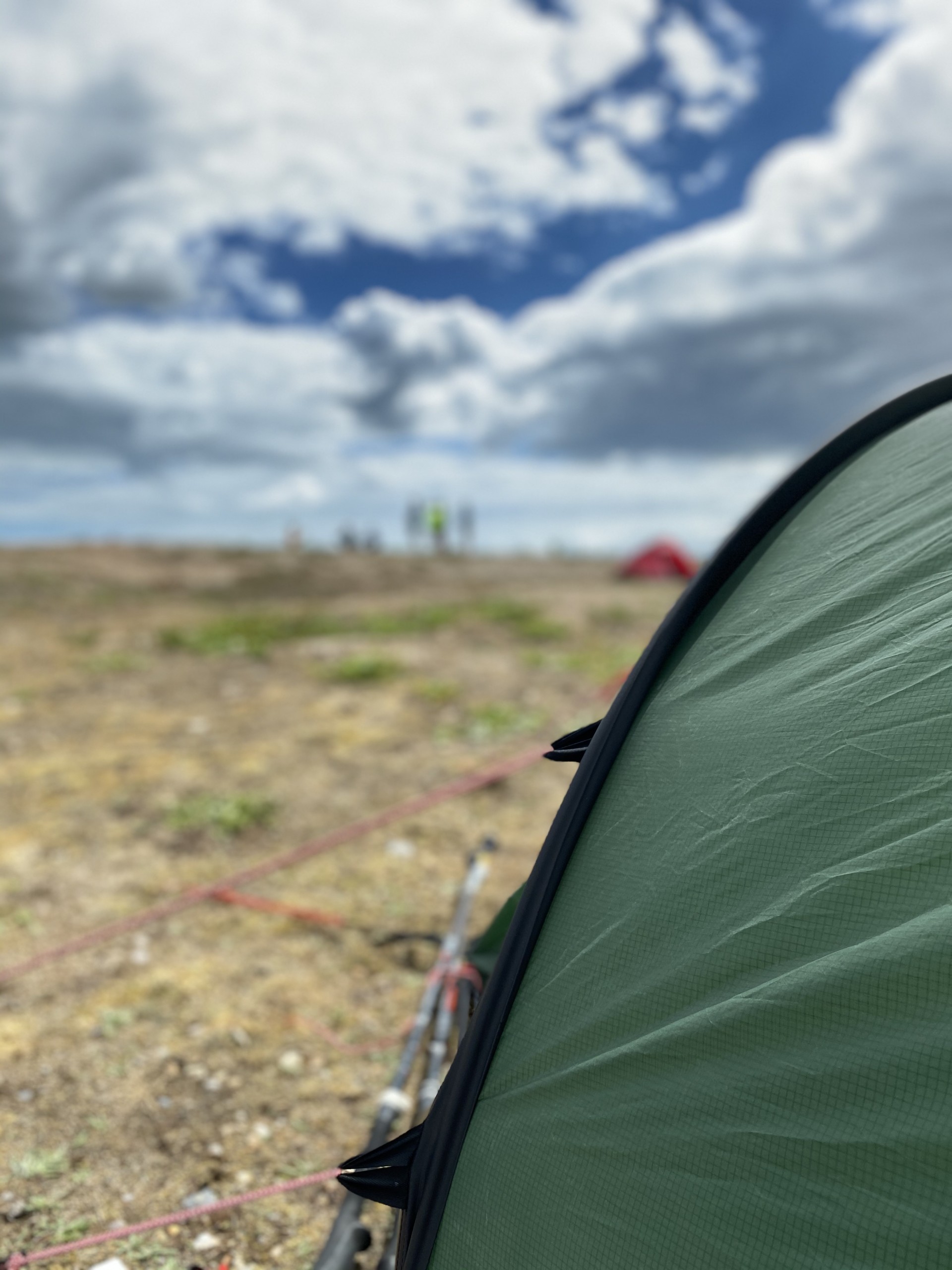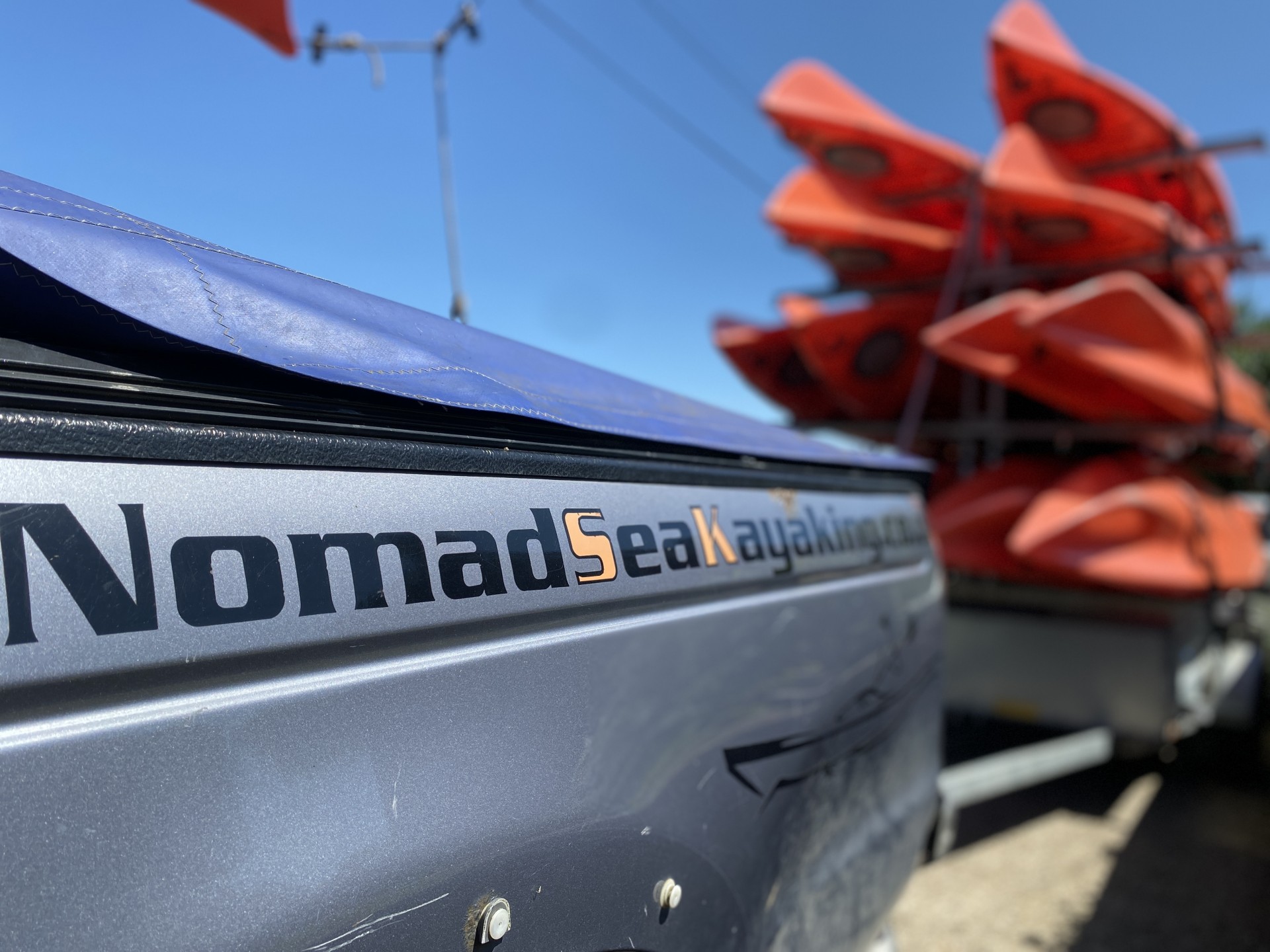 Suffolk Wild Camp & Kayaking Trip
Traditional beach wild camping from your kayak.
Overview
Launching off the beach at Bawdsey Quay straight into the tidal waters of the Deben River and the open coastline north to Shingle Street. The paddle along the coast offers lovely scenery and quiet beaches with very little to no activity which makes for pleasant paddling and a feeling of remoteness. Small swells can offer some 'surf' playtime and we have most of the day to enjoy the route. The route takes anything from one to two hours to reach our campsite, dependant on the ability of our group and sea conditions.
Our campsite is just off the beach within view of Orford Ness in the distance, a quiet and secluded grassy spot sheltered from the prevailing wind for the night. We have a number of activities planned for the remainder of the day (time dependant of course) including filtering our water supply for the evening, visiting a historic Martello Tower (Napoleonic fortress) and an afternoon paddle to the mouth of the beautiful River Ore.
We'll have a wood fire on the beach in the evening and a communal supper and alcohol are welcome. We set off on the Sunday based on the tides for that day (we paddle with a following tide) after a relaxed morning and a good breakfast. This is a wonderful local trip and wild camping experience with good company and great paddling. You only need your basic camping equipment & an adventurous approach to the outdoors.
We ask all of our guests to participate in a beach clean of any beach we land on during your event, usually at the end of our lunch break. Please bring along a strong bin bag and gloves (if they need them) to help us with the beach clean. Obviously, this isn't compulsory but we all use the environment and we want to take care of it for future visitors and the marine wildlife that lives there. After all, this is our coastline.
Weather Remit: A wind of a maximum of 15 knots steady blow and this includes wind gusts. The trip will be rescheduled if the wind exceeds this limit and there is further discretion on the part of the Lead Guide with all-night events. Rain, snow and other conditions don't generally affect our ability on the water. Exceptions are sometimes made and this is at the discretion of your Lead Guide and/or the Operations Director. Your Lead Guide will make a decision based on the wind speed (including wind gusts) in combination with tide strength and direction, time of day or night, and size of the group alongside other factors that may influence the safety and comfort of the entire group. As this is a two-day event, bale-outs may be necessary for safety reasons.
Sixteen years of age & over.
Review - G. Mander, 25th May 2019
This was my first time camping and what a fantastic first trip. The most amazing scenery and a great group of people to share it with. Becky and Kurt excel at making people feel at ease and their knowledge and skills are exceptional. You are always in safe hands. There is nothing quite like camping under the stars with the waves lapping nearby and an evening by a campfire making new friends over a few glasses of wine. Sea kayaking can be quite challenging but providing you have a sense of adventure and are a reasonable fit I would recommend trying it. The sit-on kayaks are really stable, and even if you do fall in, Kurt and Becky are at your side to get you going again. I left the weekend feeling exhilarated, exhausted, and with a whole group of new friends. None of us knew each other before the trip, but we have been in touch ever since. I have already booked my next trip and can't wait!

Would you like to paddle as much as you like & as often as you want? Take a look at our
Memberships
Location
Launch location
Bawdsey Quay, Bawdsey, IP12 3AX
Next Departure time
14th May 2022, 10:45 AM
Equipment
Sit-on-top kayak, buoyancy aid & paddle. Guests provide their own camping equipment.
Parking
Free for early arrivals.
Additional Notes
Parking is available in the car park and down the side of the entry road.
*Social distancing guidelines will be maintained on all NSK trips, courses, wild camps and events. Your Lead Guide will provide guidance during your safety briefing.*