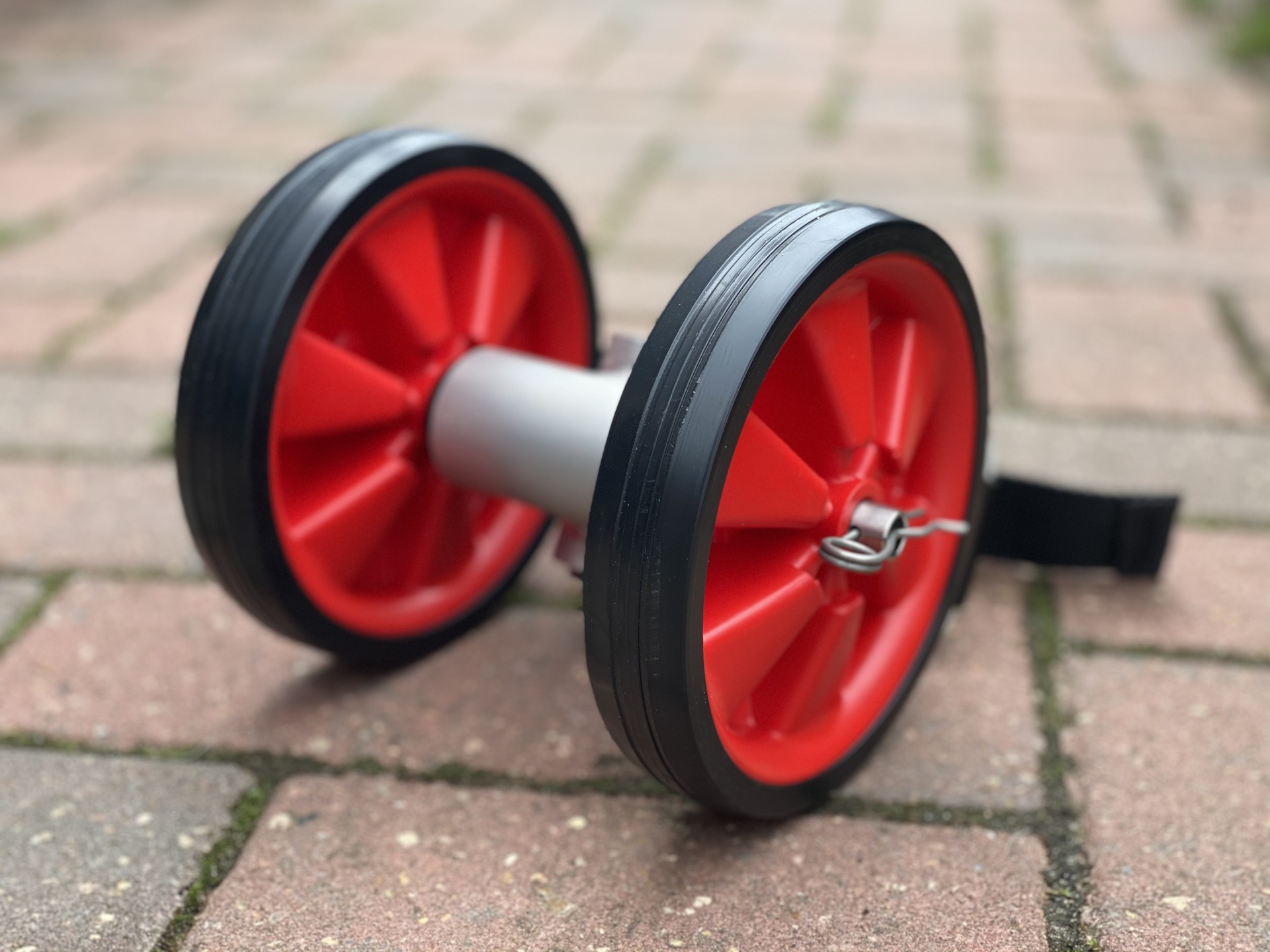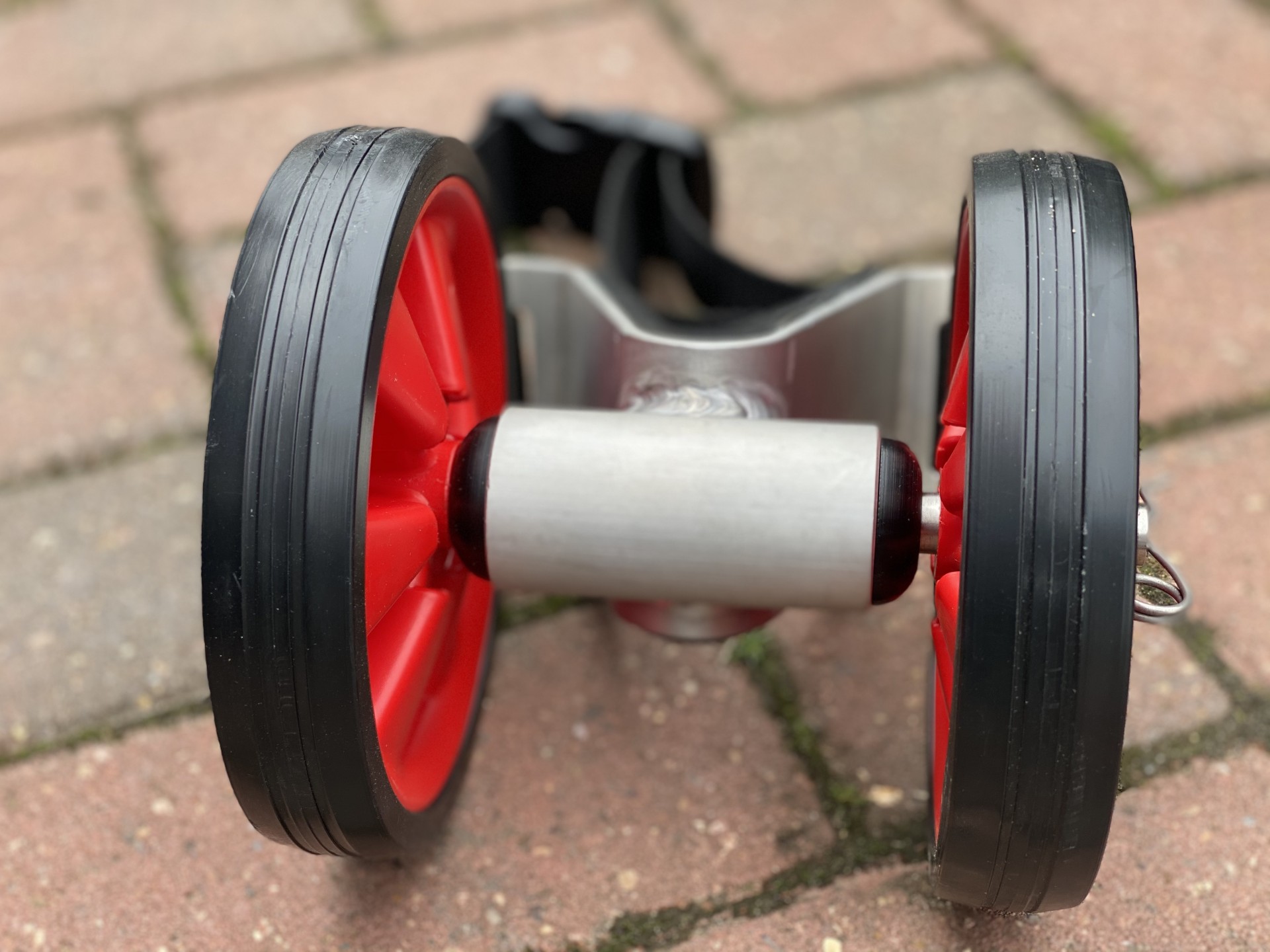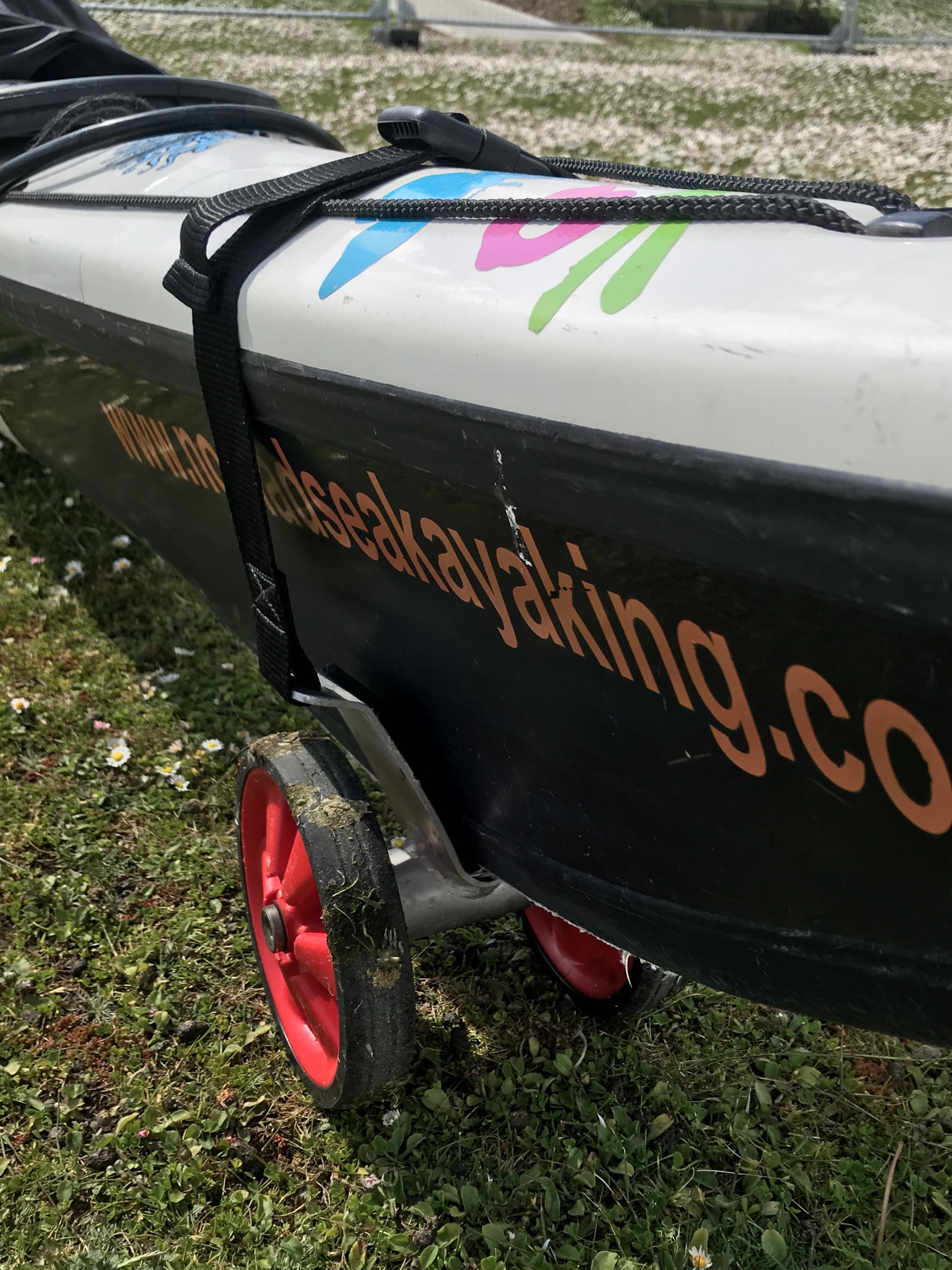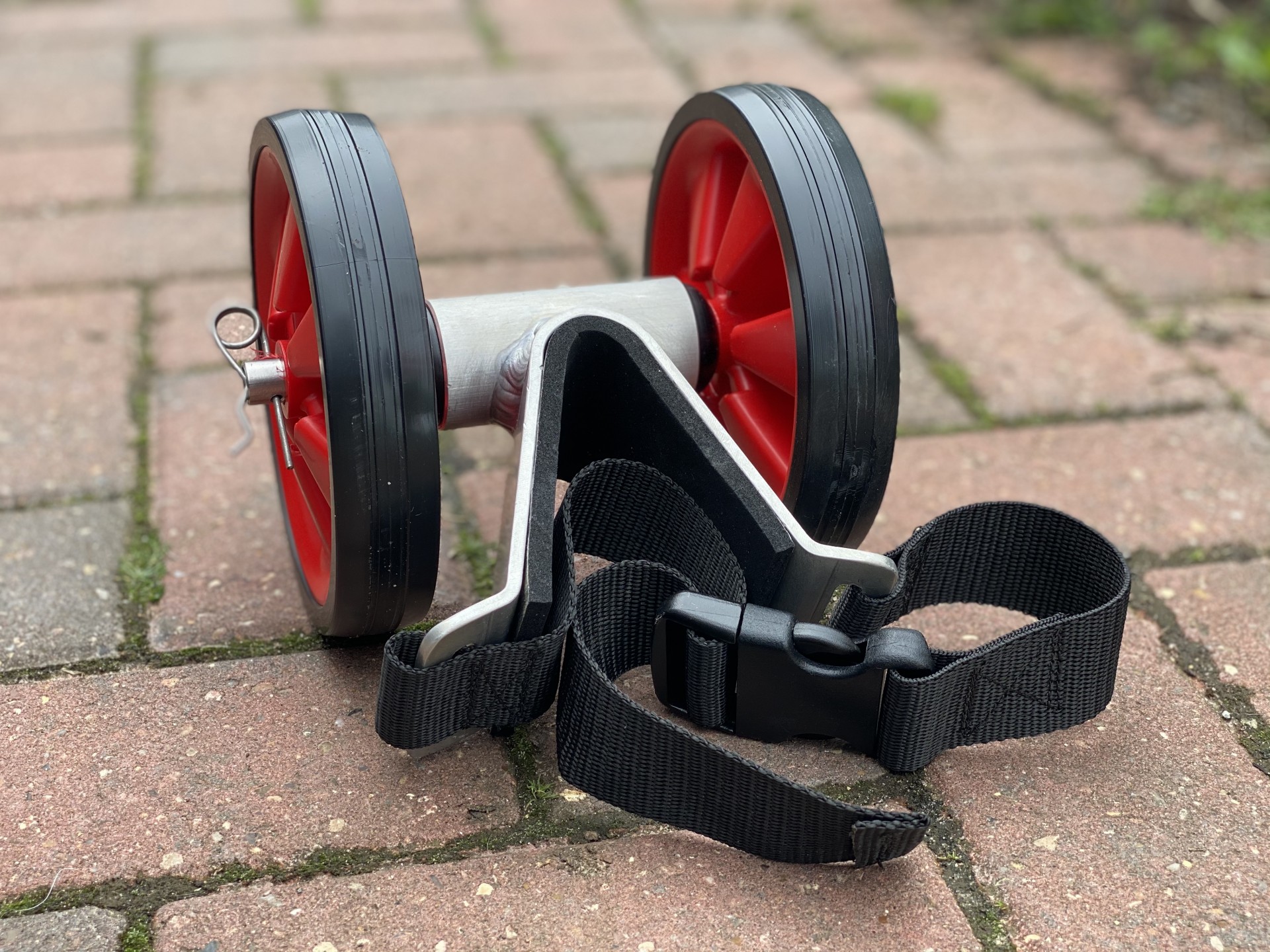 Trolley Wheels - Sea Kayaks
Description
A trolley wheel hand-built specifically for sea kayaks and touring boats. Small, robust, and easy to use, and surprisingly stable with a fully loaded sea kayak. Wheels are removable with one split pin and the whole unit fits into a sea kayak comfortably and through round hatch covers.
Used by & highly recommended by our guides and coaches. You won't find better.
OUT OF STOCK - Pending. Price includes UK mainland postage.