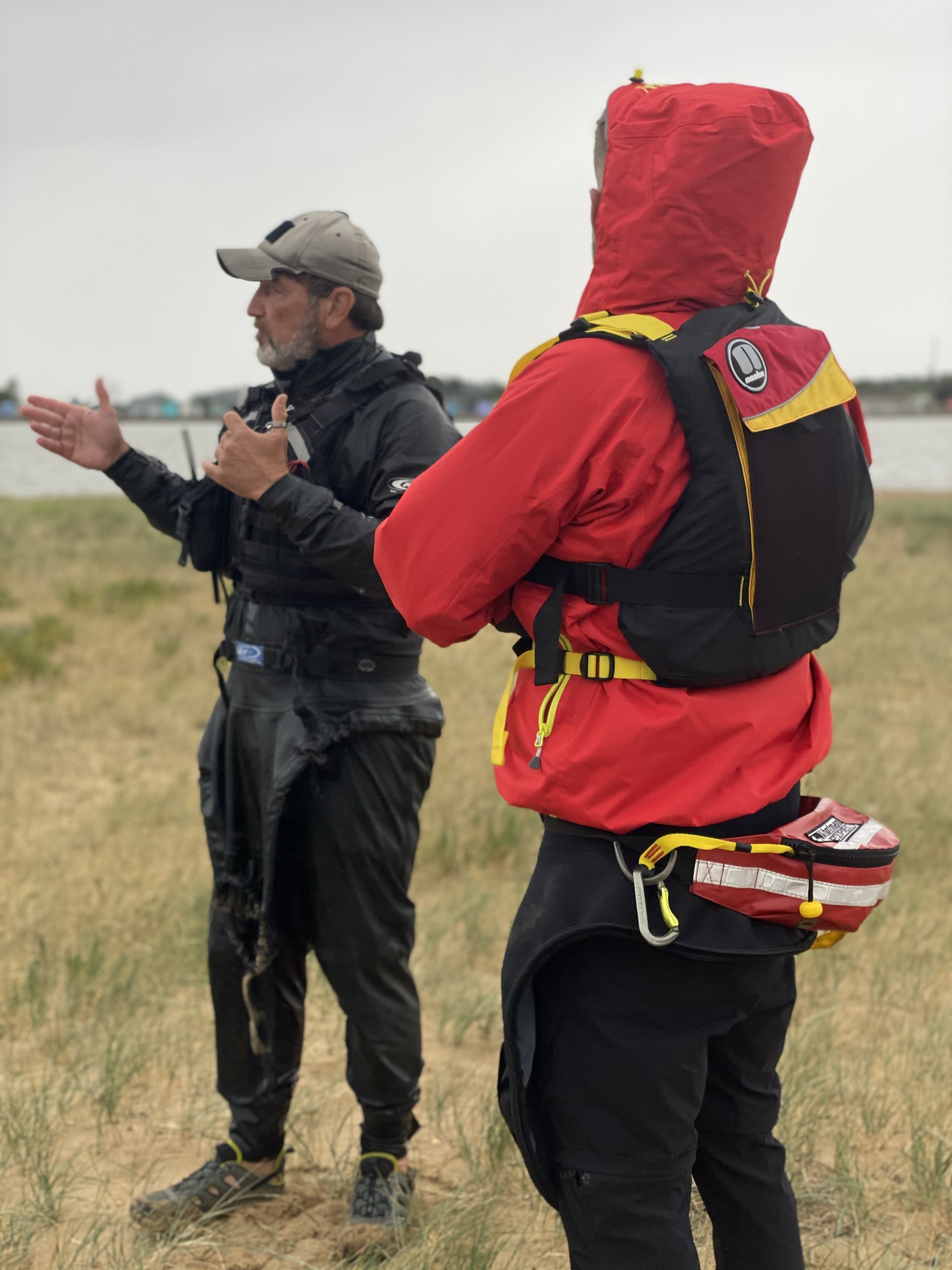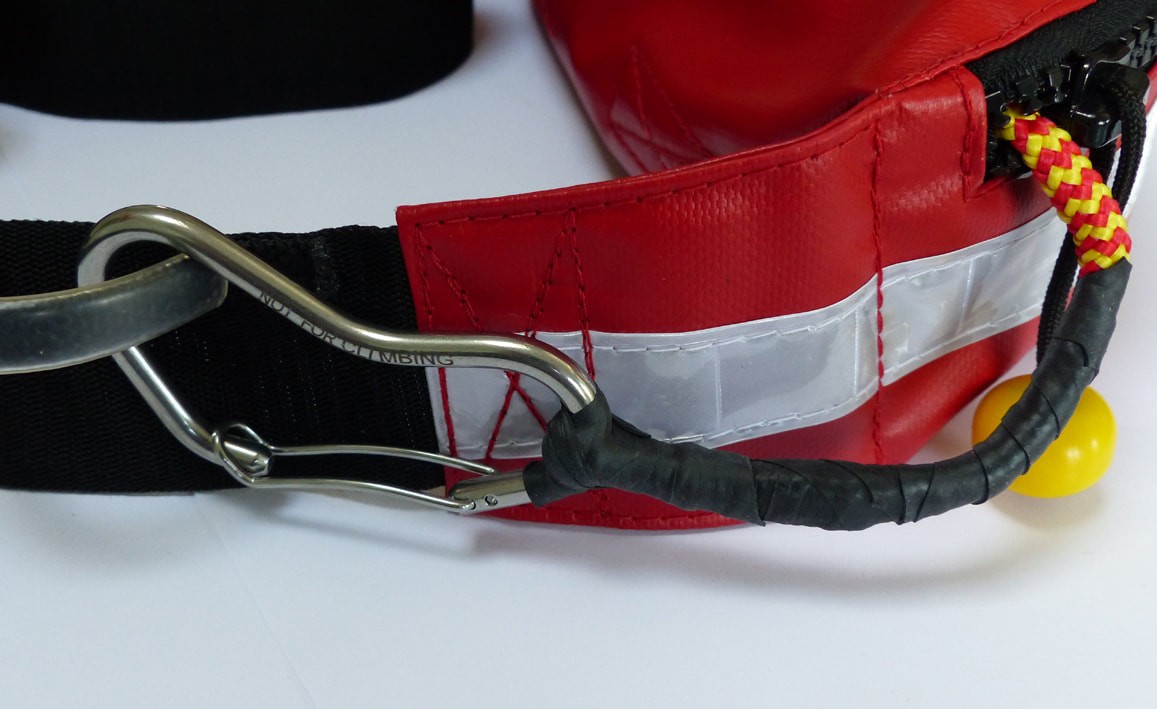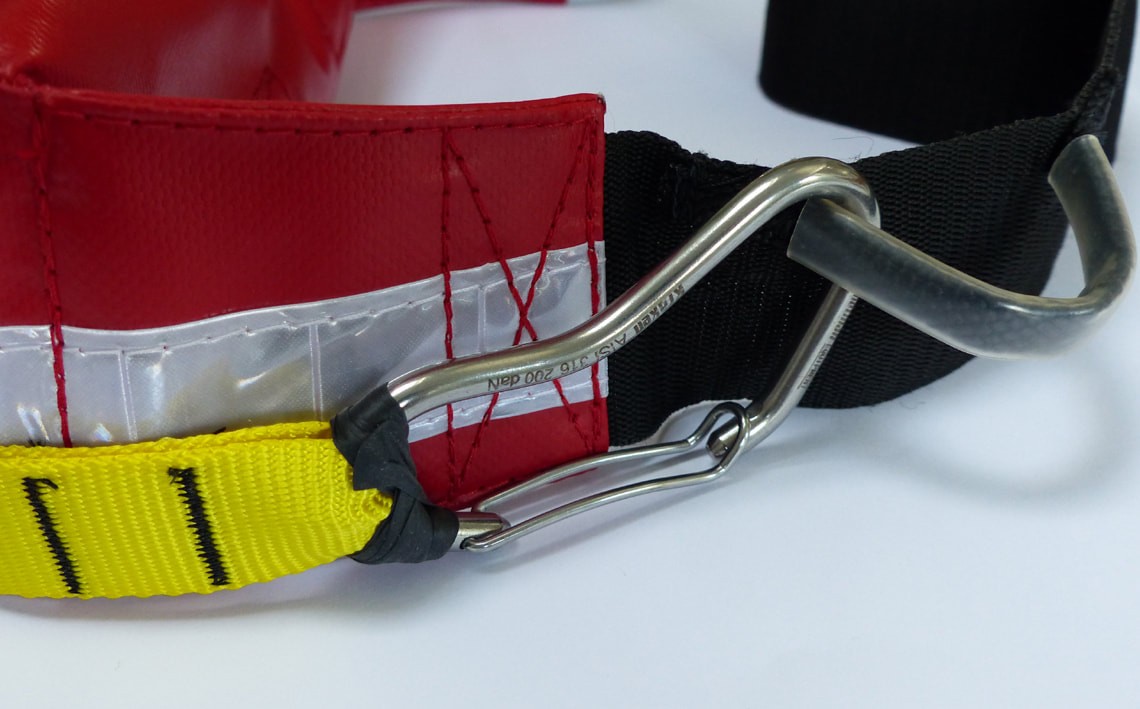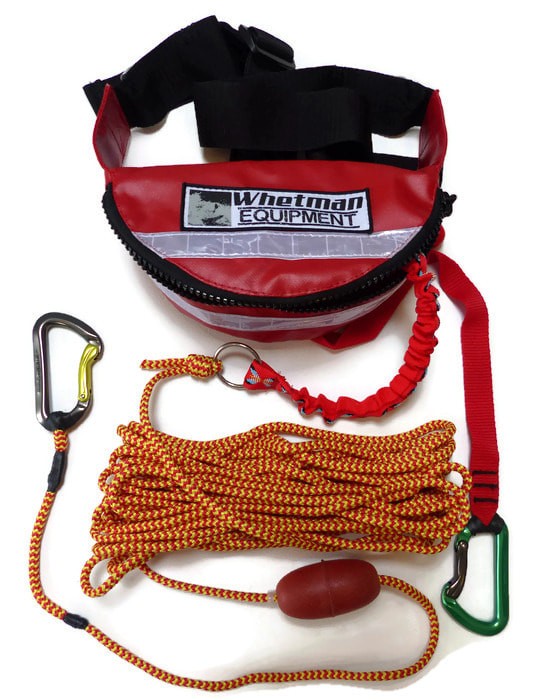 Whetman Guide Rope Tow System (post inc)
Description
The priority in making this device was functionality. The user is likely to deploy the device on a regular basis & needs a simple system that can be repacked in rough water & deployed again. Floating rope, buoyancy built into the bag, shock-absorbing bungee & heavy duty YKK zip plus quick release belt as standard. Images show the 'tape' version which has a tendency to snag. NOMAD Sea Kayaking sells the rope version only as this is what our coaches & guides use & recommend.
The bag has two tows:
Main Tow (short and long)
Contact Tow
NOMAD Sea Kayaking Verdict: This is our chosen tow system for all NSK guides & coaches, pressure tested over a number of years in advanced sea conditions. Kraken stainless karabiners are included throughout. Images shoe the 'tape' version, we strongly recommend the rope system to prevent snags & this is what we supply.
Karabiner Maintenance
Sea salt crystals can form & block up the karabiner spring and screw collar and so we highly recommend rinse in hot water after every use & spray with silicone spray.
These are select items of equipment that have been specifically selected & tried & tested. NOMAD Sea Kayaking only sells equipment our guides & coaches use every day & have tested hard in all sea conditions.
The designer, Steve Whetman, is a veteran kayaker & adventurer with over 30 years in kayak sport & 15 years in paddlesport manufacturing. Steve is totally focused on creating exciting gear for paddlers, constantly improving his designs for better safety & efficiency on the water where it matters most.