"So much useful information on this course - equipment, clothing, boat types, paddles all explained in detail. We weren't able..."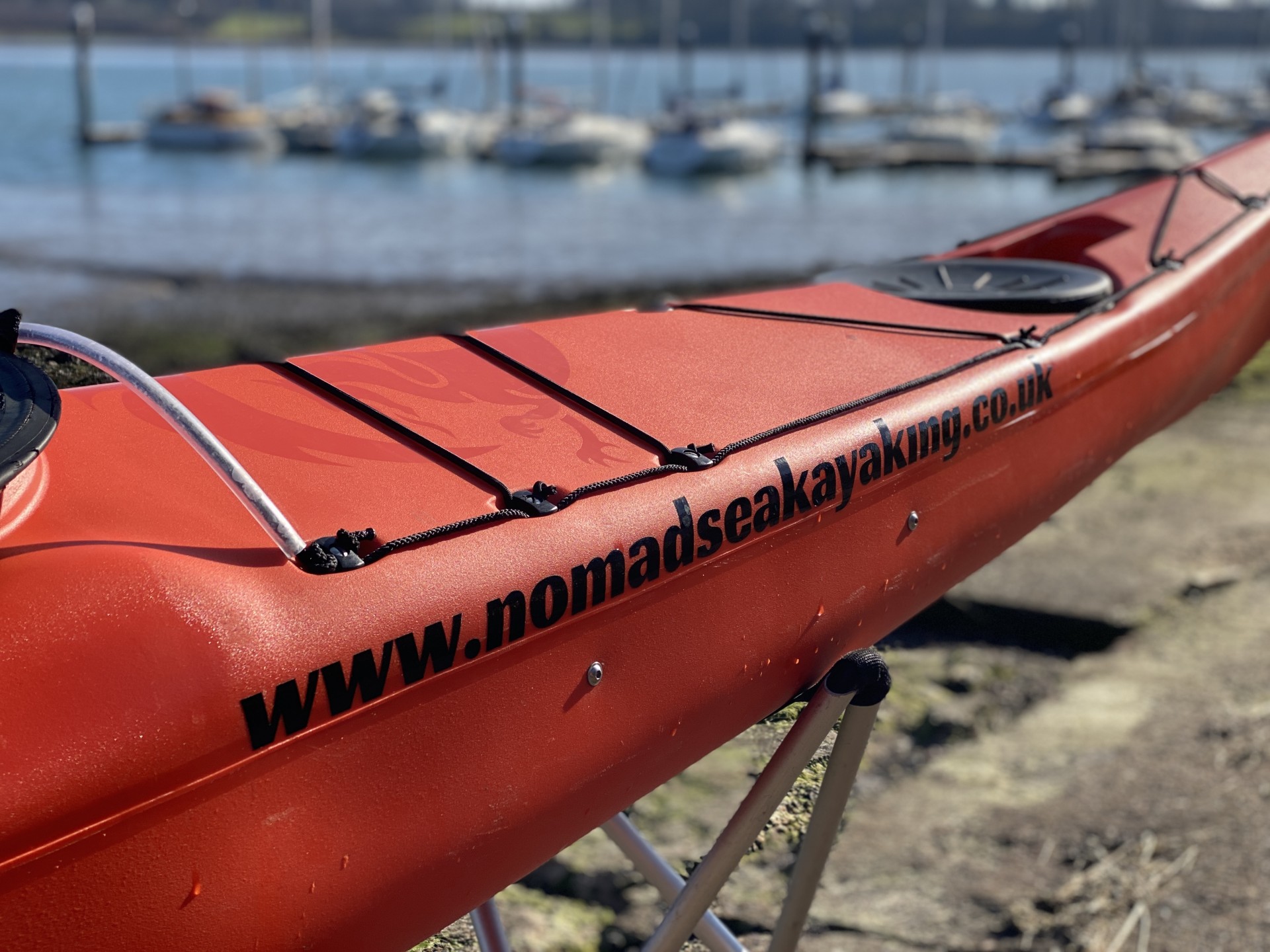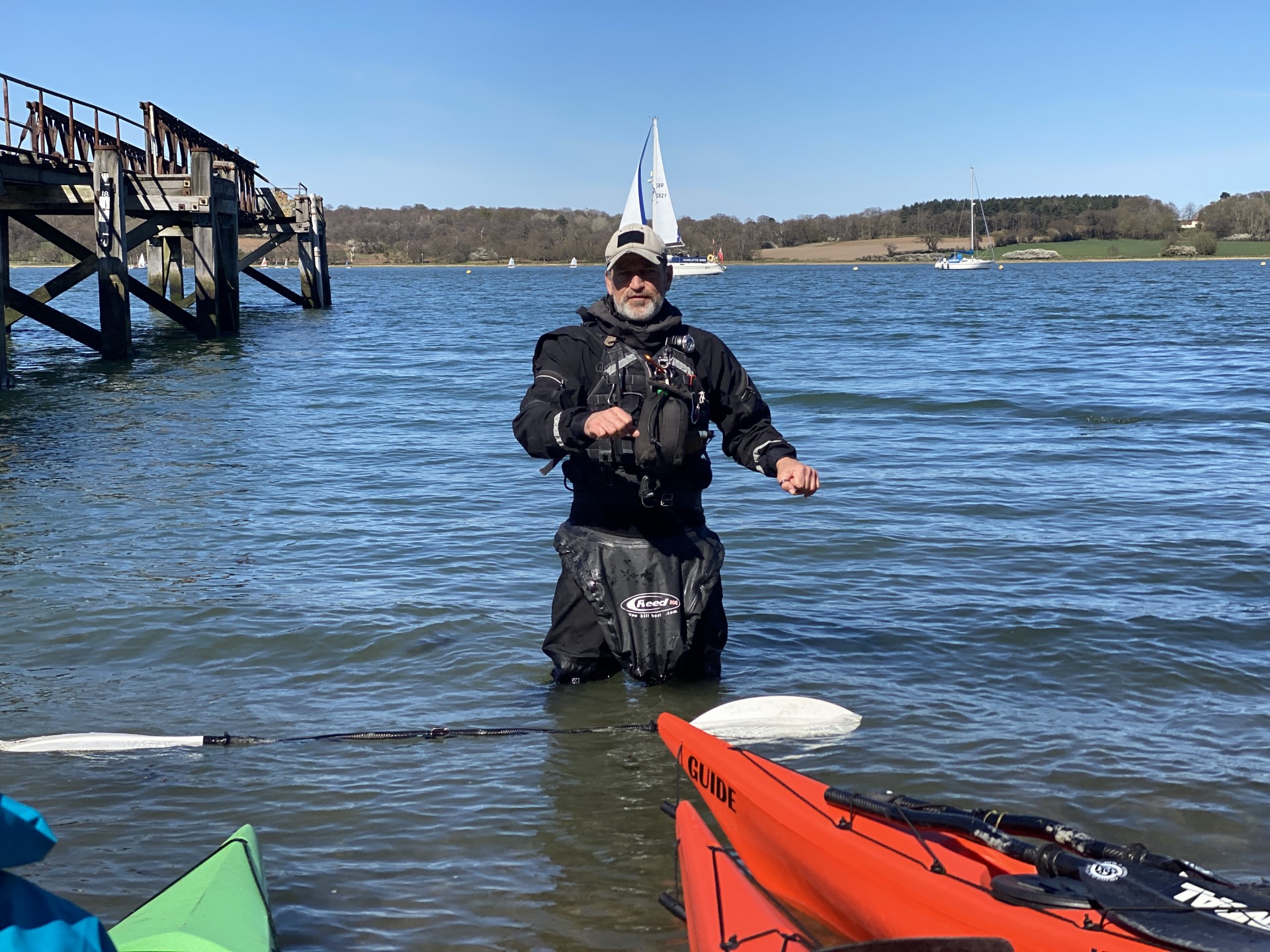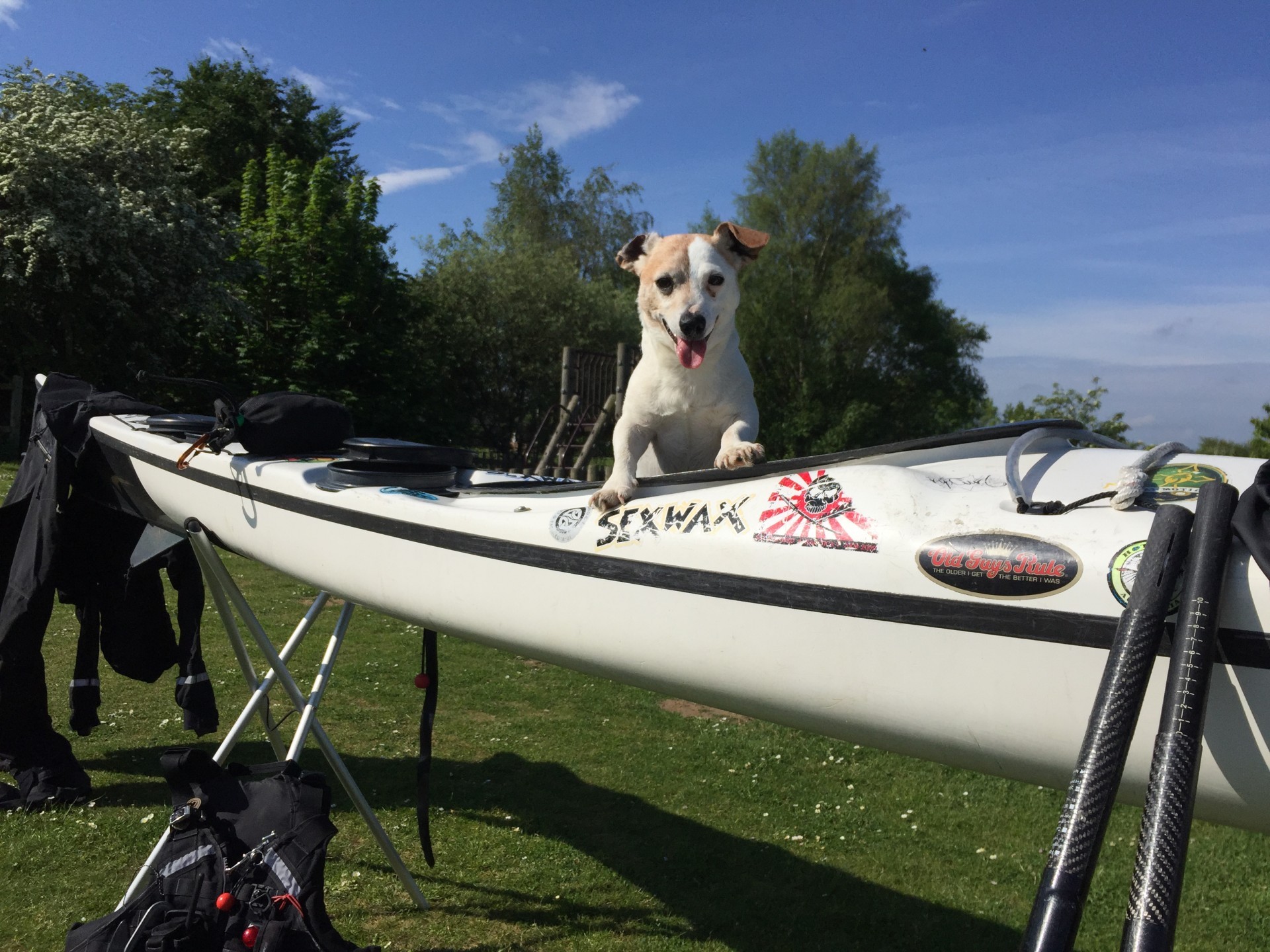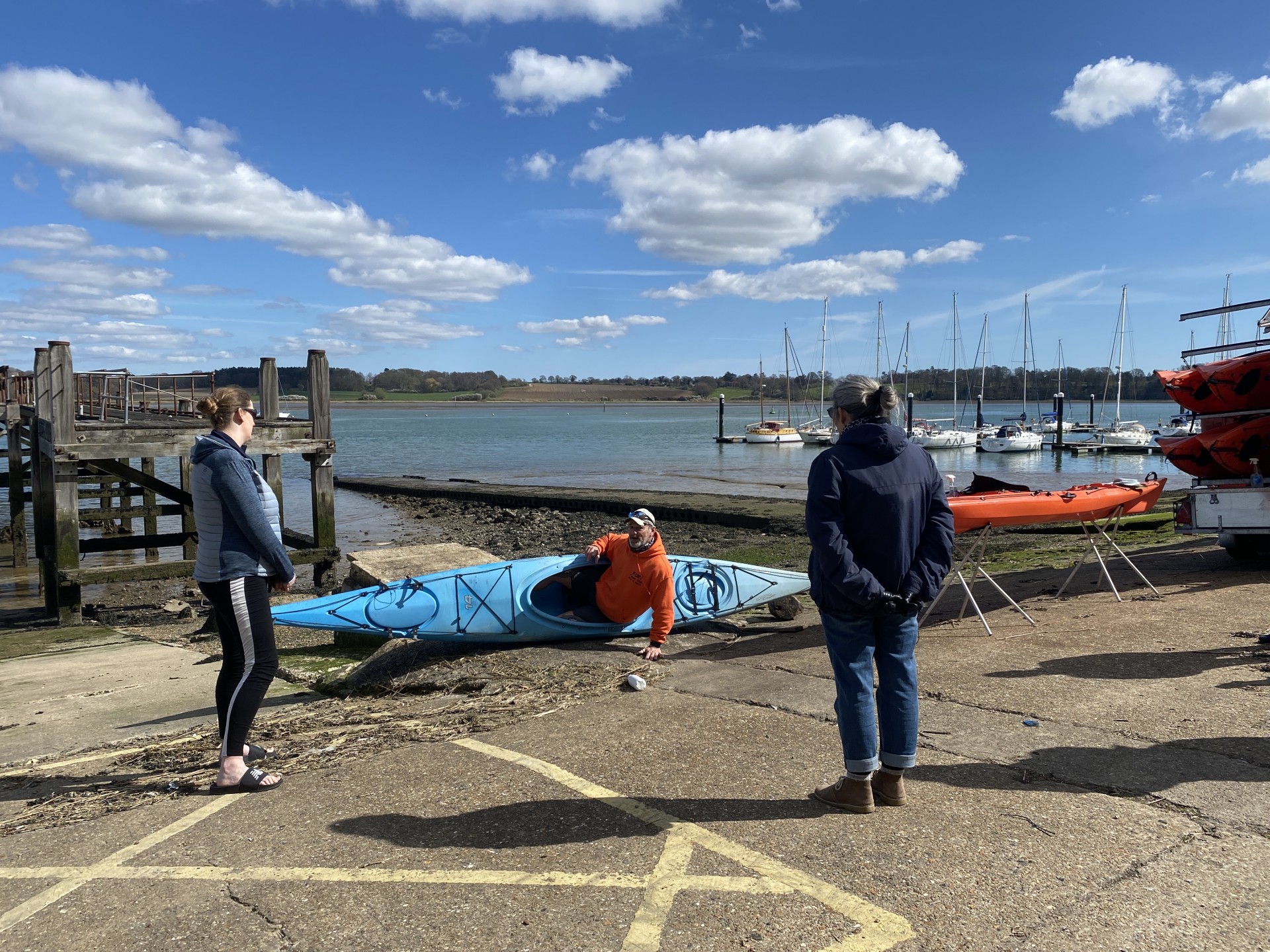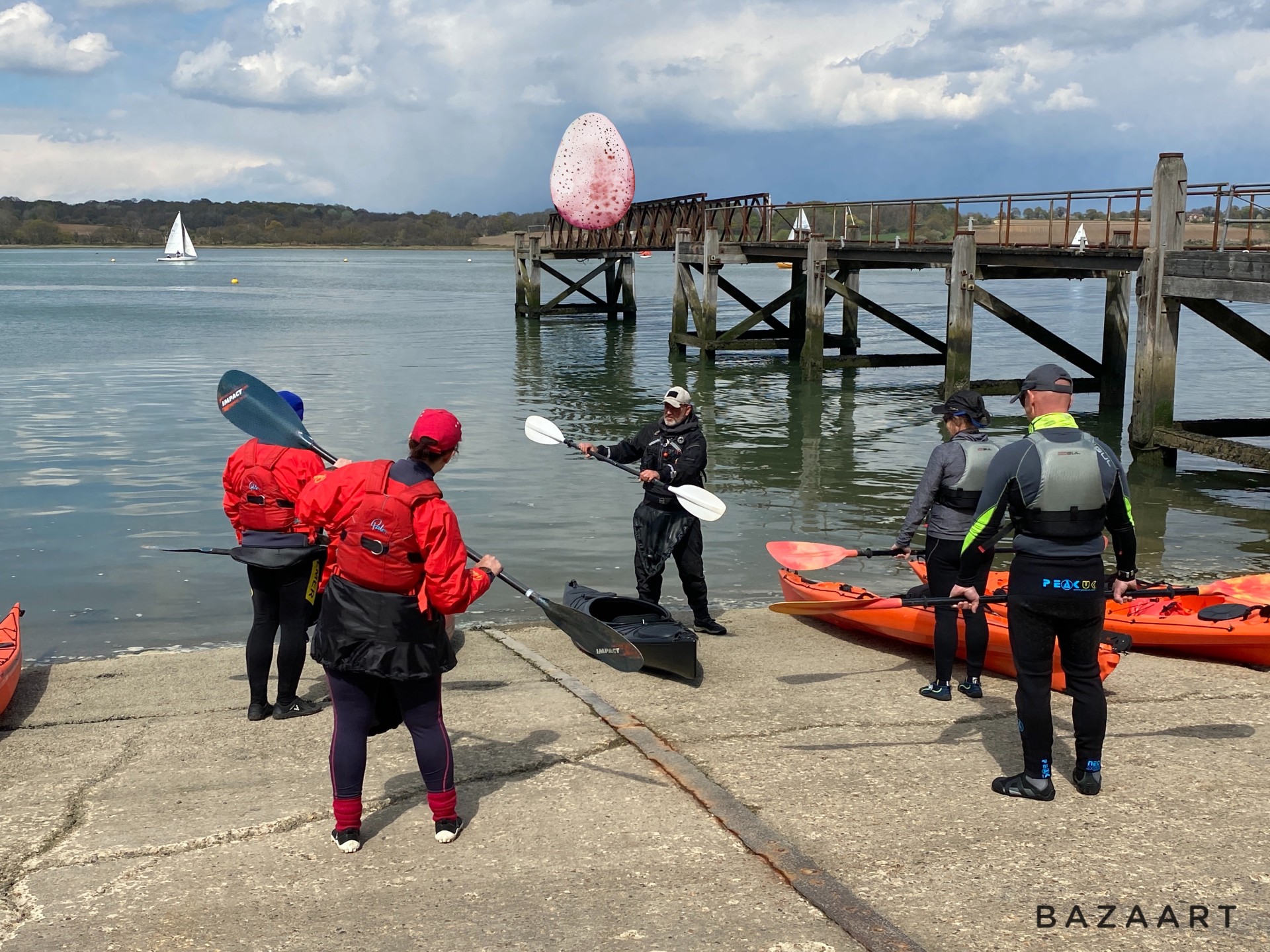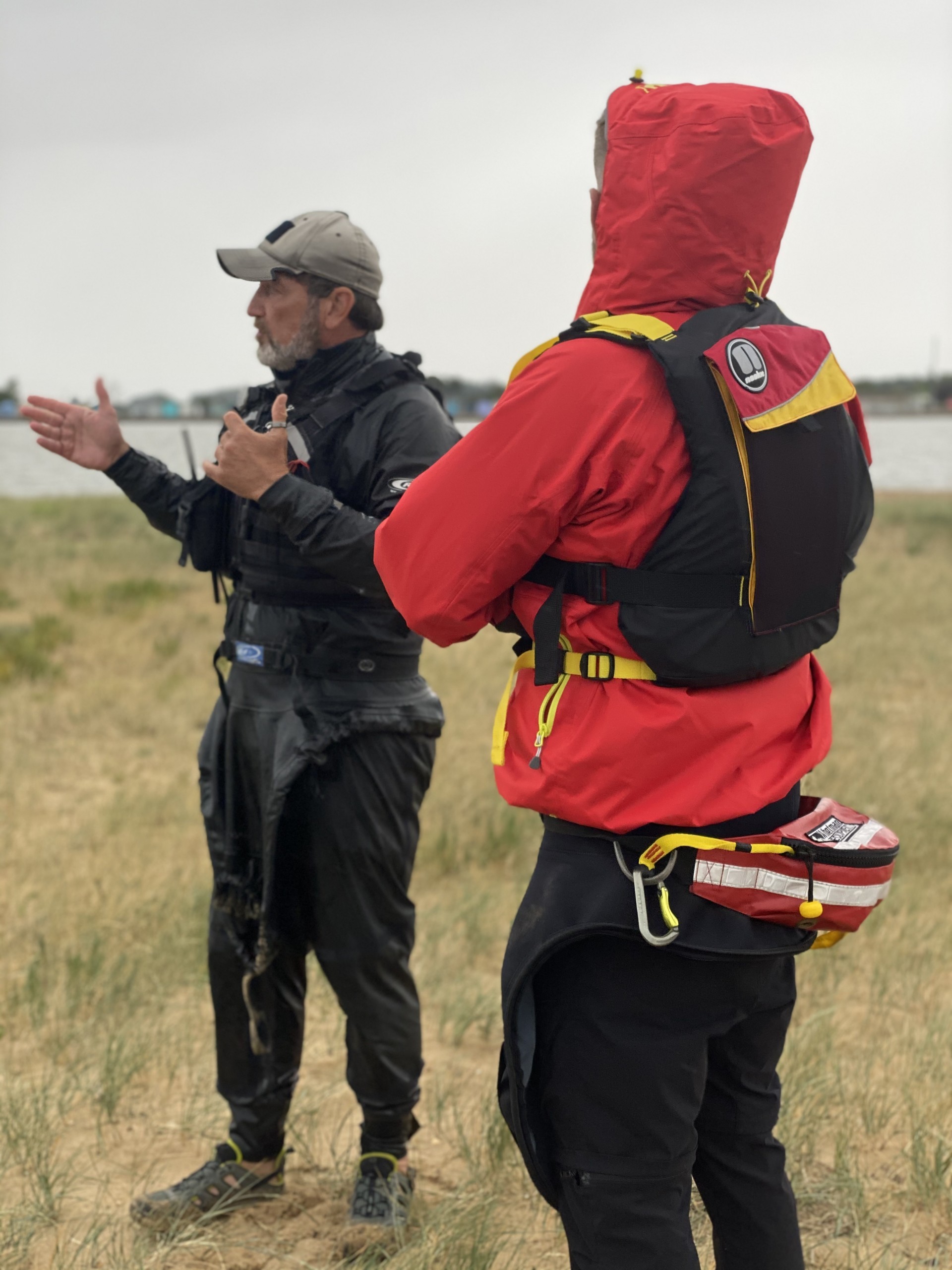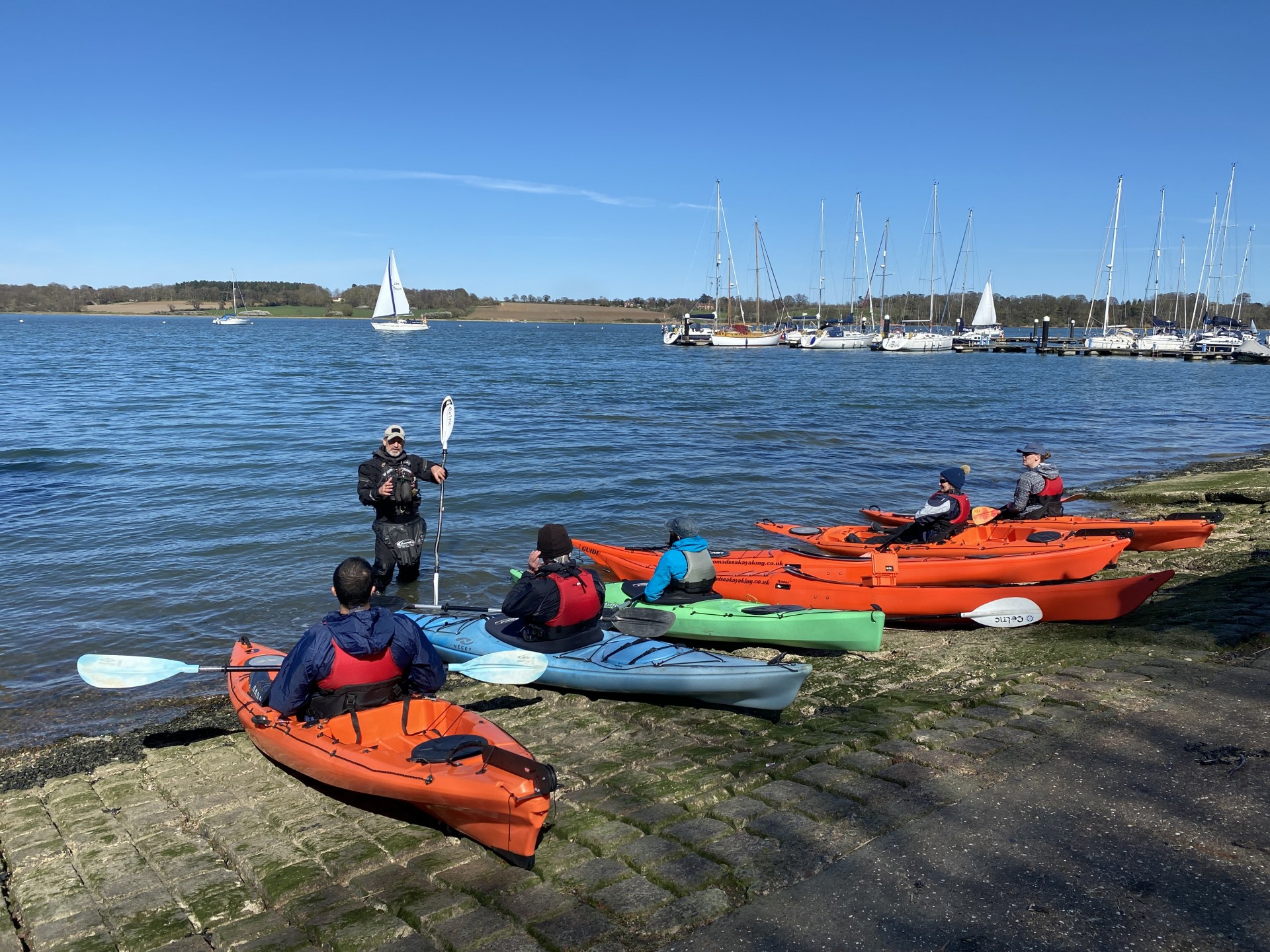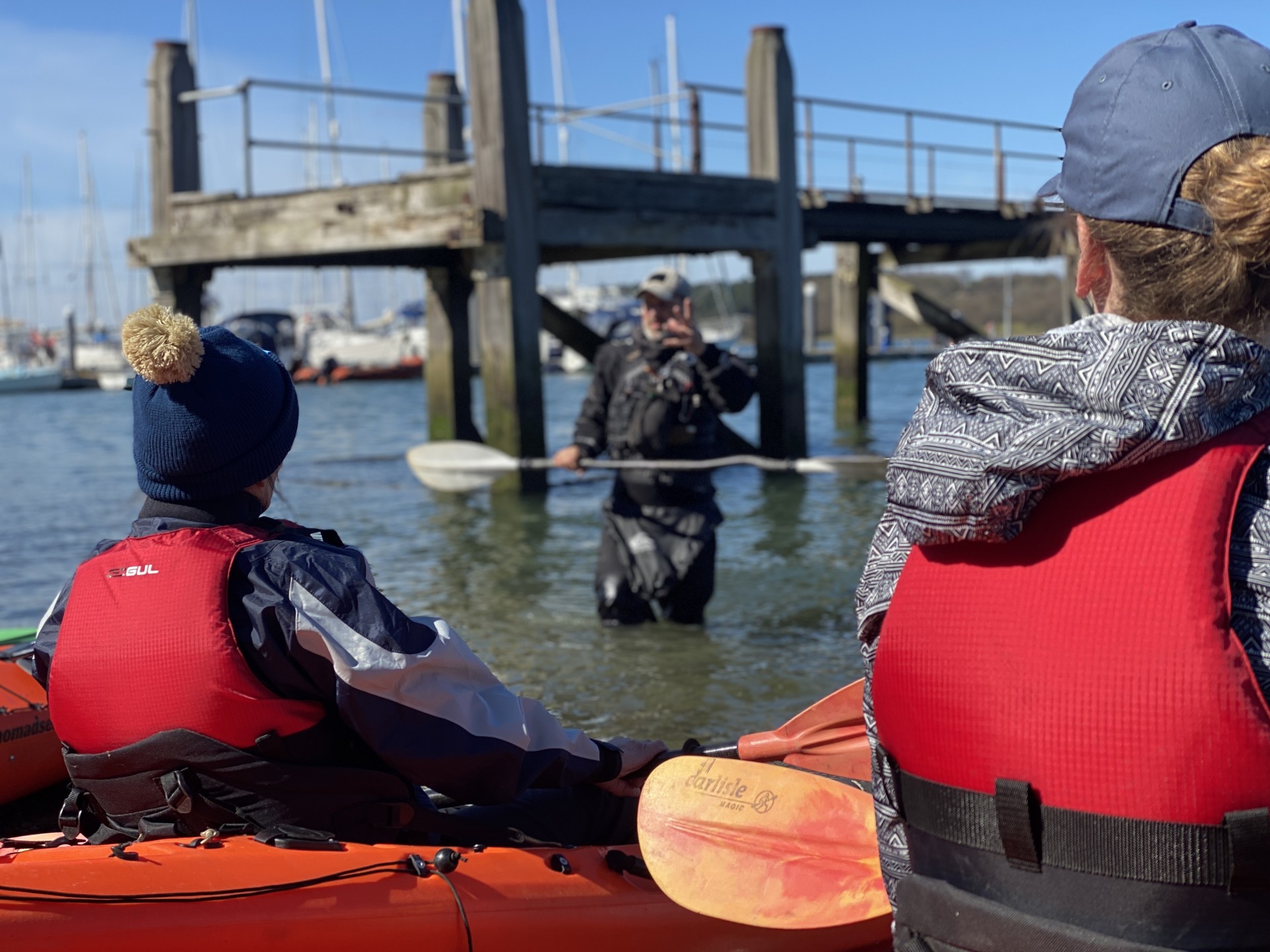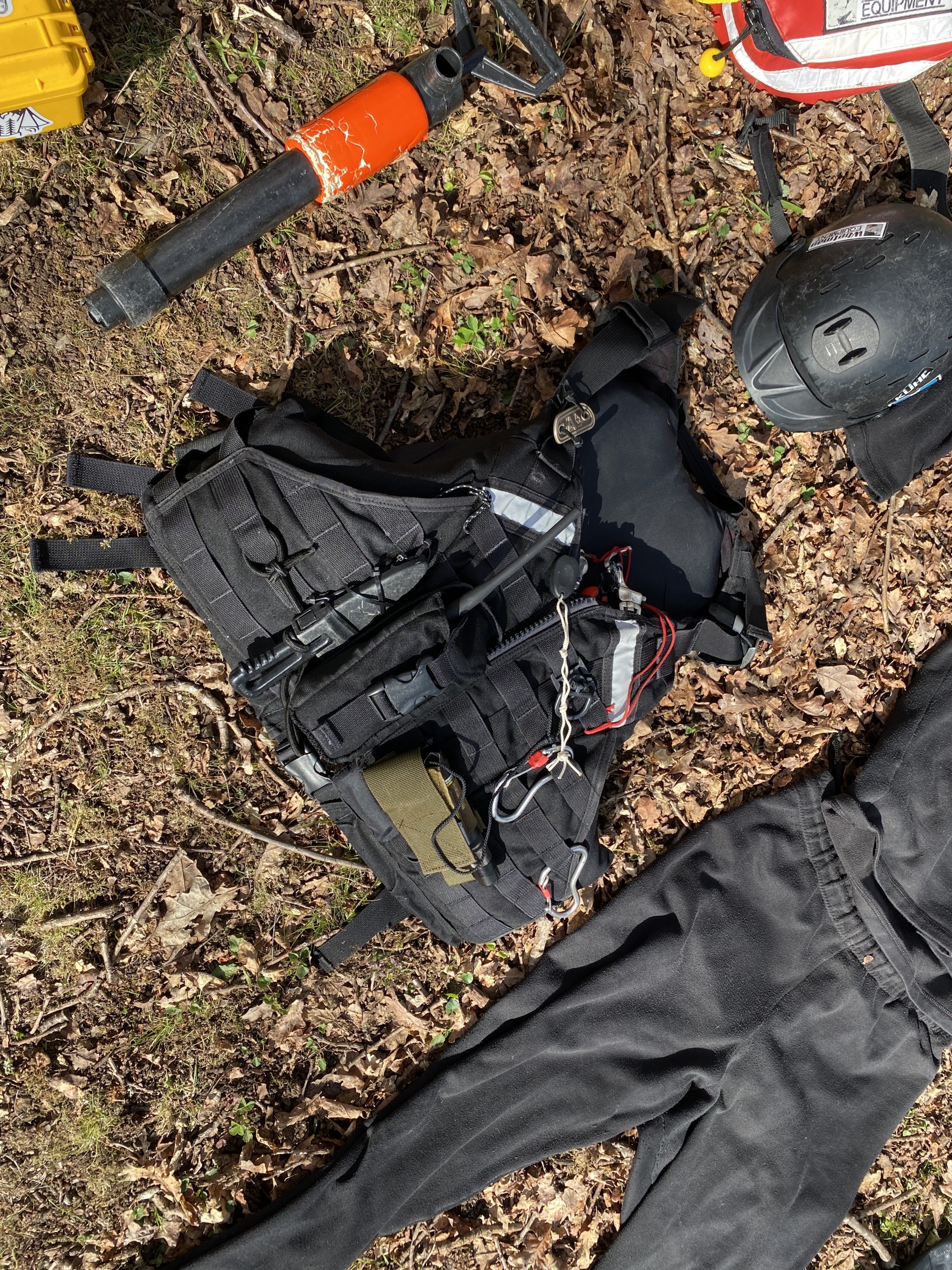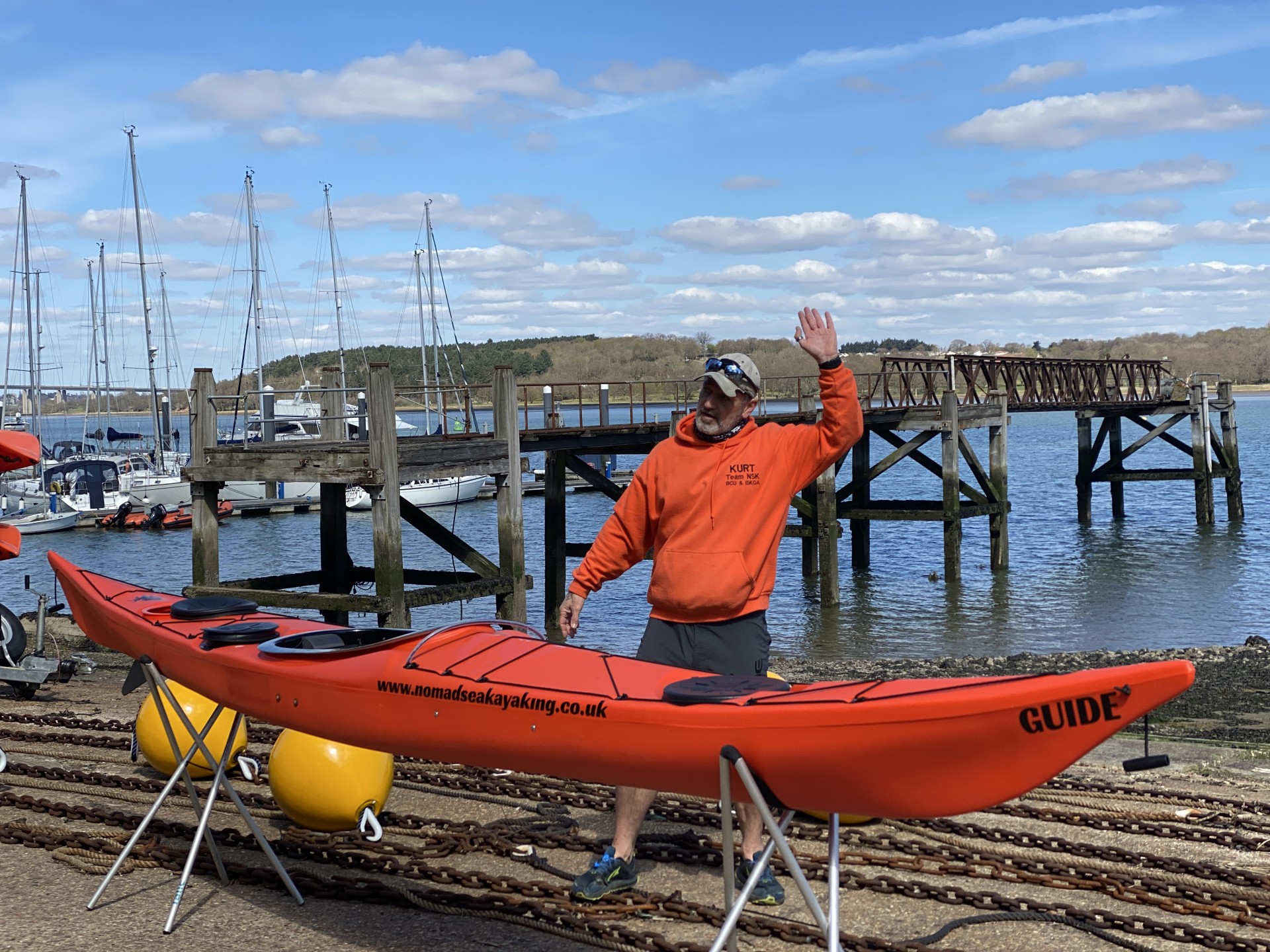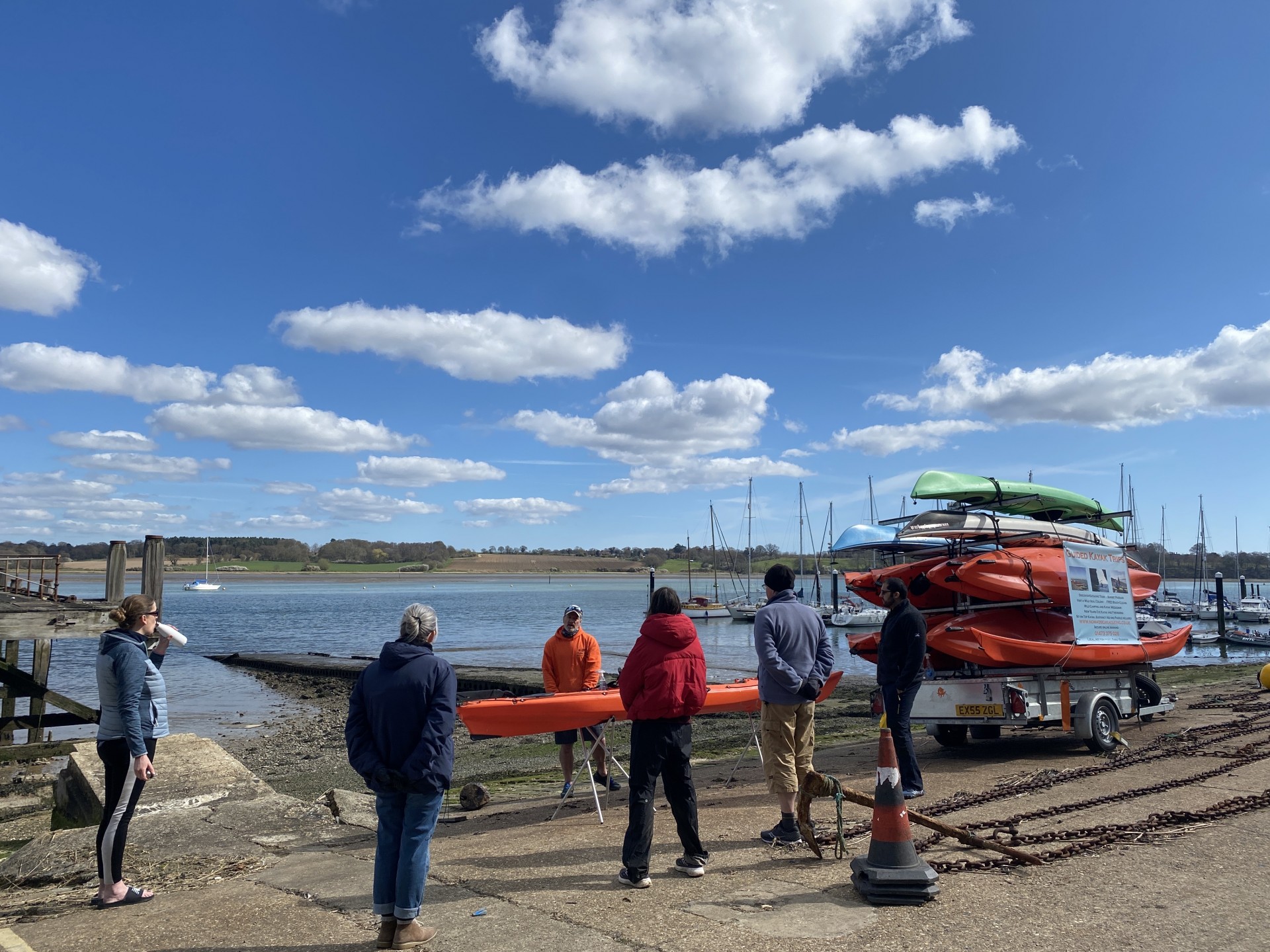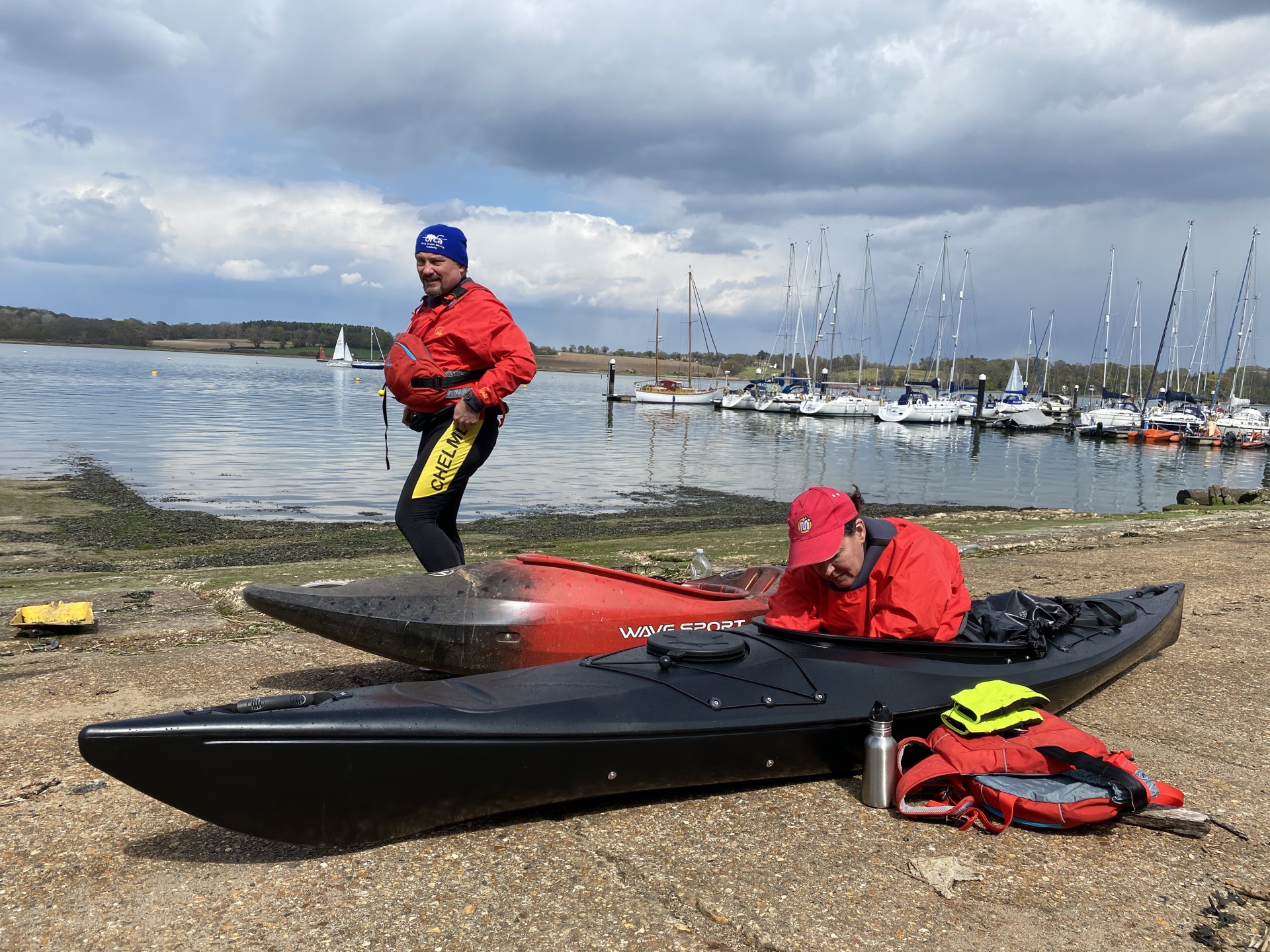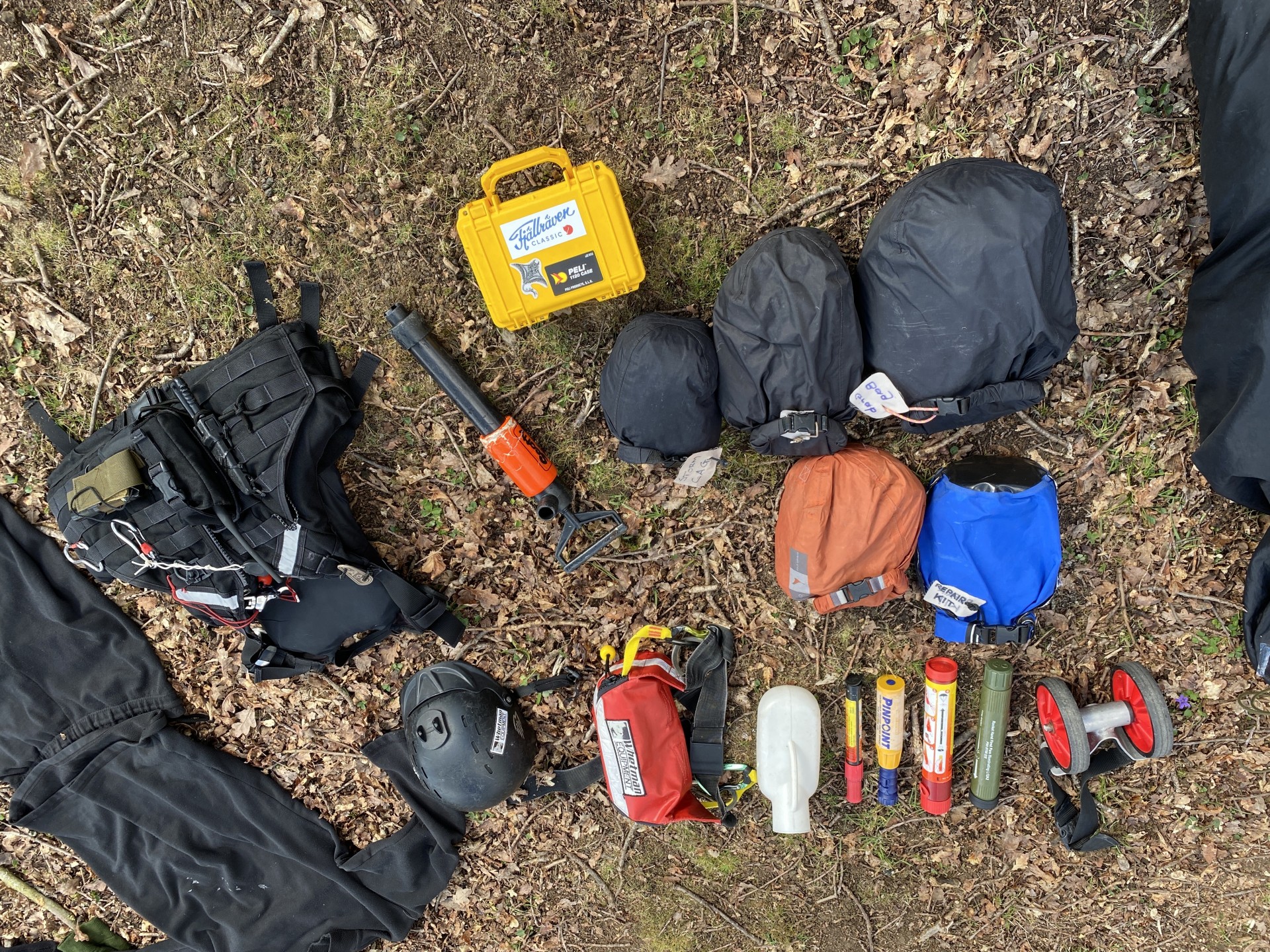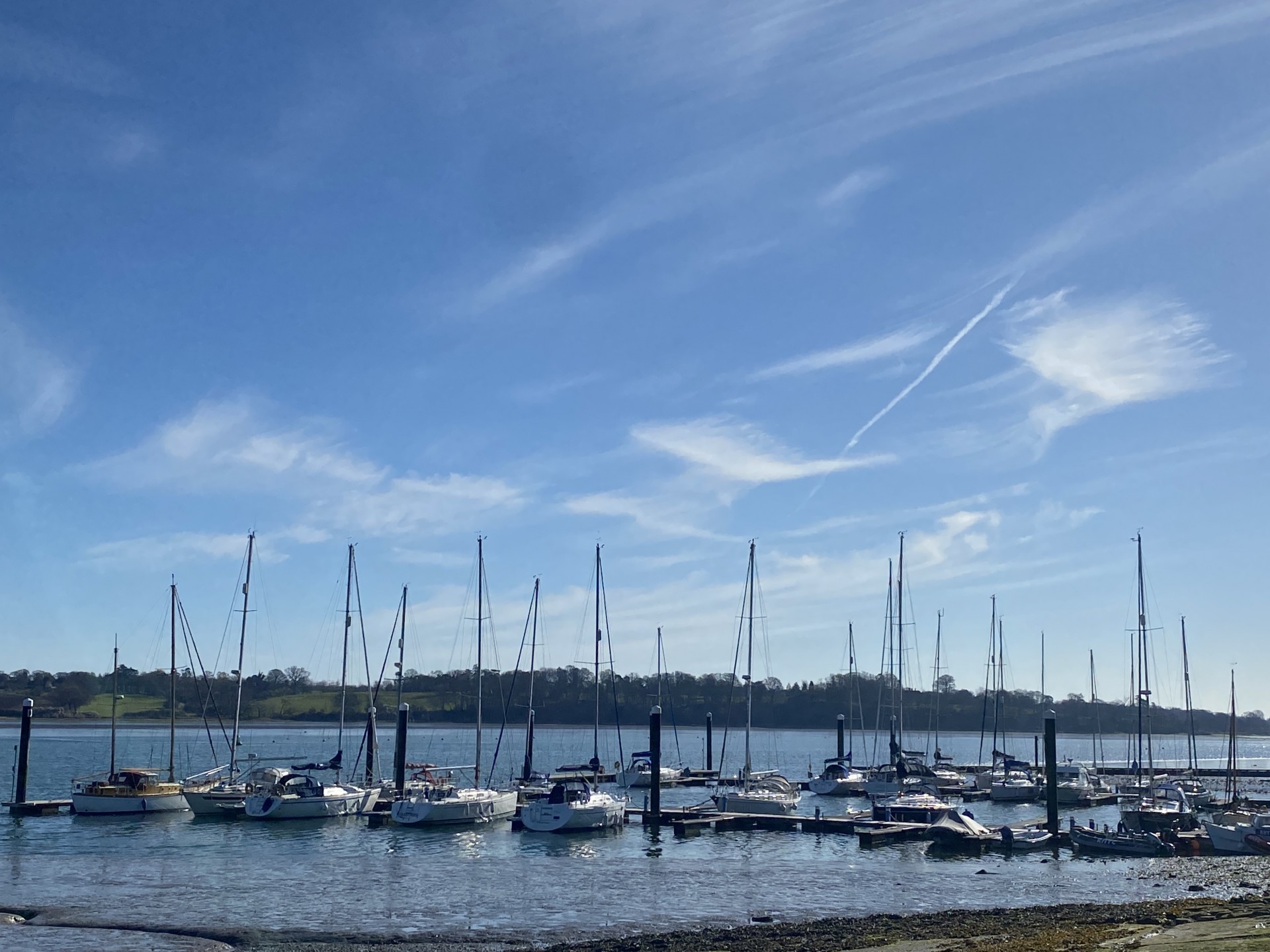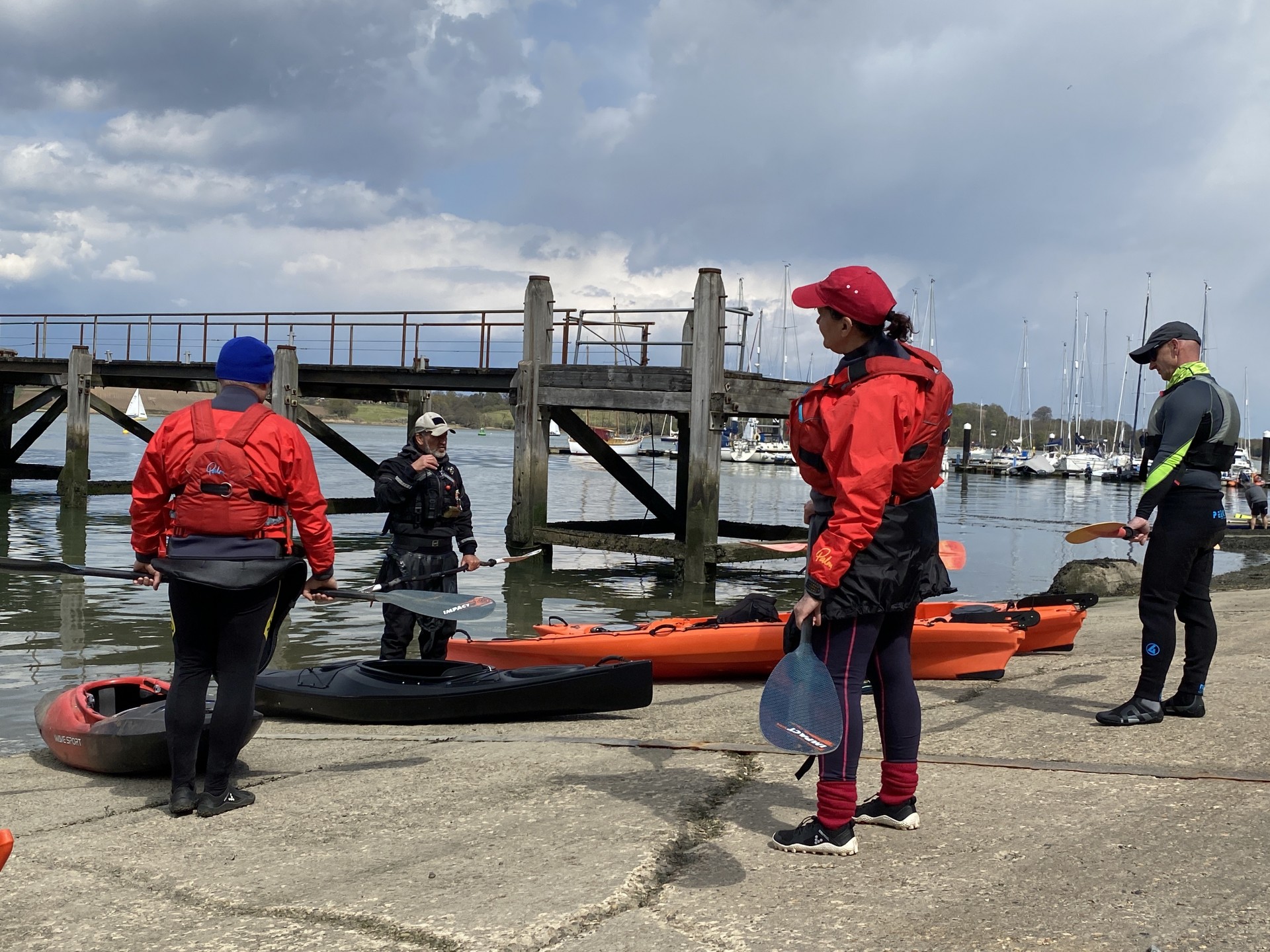 Intro to Kayaking
A 'must do' entry level course for new paddlers. The fundamentals of safe paddling without treating you like children.
Overview
This is the ideal sea kayaking introduction course for new entrants to the sport of kayaking, particularly complete beginners with no or very little paddling experience.
The objective is to give the participants a good, clear & realistic understanding of what paddle sports are all about. We paddle in calm tidal water. We coach five basic strokes to allow you to confidently manage & control your kayak, moving forwards, backwards & sideways, managing your speed & steering effectively.
We work through a basic assisted recovery in shallow water & finish off with a deepwater recovery to ensure you'll be safe when out on the water. This is demonstrated in both sit-on-top kayaks & decked kayaks as needed. These exercises build confidence & are completed in the shallows before moving into deep water. You'll be guided through all the considerations you need to be mindful of when purchasing a kayak, paddles, safety equipment, & clothing, without wasting money and accumulating equipment you don't need.
This course is for beginner paddlers and we use "Scupper Pro 2" sit-on-top kayaks which are very stable, fast & responsive & perfect platforms for learning new skills. Decked kayaks are available for those who require them, please make your selection when you book. Participants can use their own craft if they have them and this is recommended. We try not to exceed ten (10) students per course with two (2) coaches so there is a lot of focus on individual needs & we take a tailored approach to all of our courses.
Three sections to the day;
1. Boat & paddle dynamics - what not to buy.
2. On the water coaching, strokes & recoveries.
3. Clothing & equipment - what is the minimum needed& why.
This programme accommodates guests wishing to develop skills for kayak fishing, leisure sit-on-top kayaking, river paddling & of course tidal sea kayaking skills. You'll leave enthused & excited, knowing exactly what to do next & how to achieve it.
This is one of our most popular courses & a good, fun way to get started & build your confidence.

Trained or untrained - which are you? Sixteen years of age and over.
THE NEXT COURSE IN THE SERIES:
Introduction to Sea Kayaking
Nigel Walter
May 2nd 2021
Great course, equally split between theory and practical time out on the water. Thoroughly enjoyed and highly recommended - so much so, we've already booked our next event.....! Thanks again to Kurt and Becky - see you again soon!
Great to meet you both! We loved your 'get stuck in' attitude and know that you will both be great as you expand your paddling skills. Looking forward to seeing you again soon.
Nomad
Bruce Pearce
May 2nd 2021
Kurt and Bex, Thank you! We had a wonderful day and learnt loads. At the same time you have rekindled a desire to get out on the water. The quality of Instruction was top drawer, informative, great pace and practicable. You both provided the kind of reassurance that is delivered from experience and a passion for sharing your sport coupled with a constant awareness for safety. I would highly recommend you to others thinking about kayaking. Bruce & Carmen
It was great paddling with you and we look forward to hearing of your up coming adventures in your new kayaks. Remember, practice, practice, practice and we look forward to seeing you soon!
Nomad
Kathryn Walter
May 2nd 2021
Sorry for the late review. The amazing venue and Nomad Sea Kayaking (Kurt & Becky) were most welcoming, making for a relaxing session, ensuring that you could ask questions or for guidance without any concerns. Look forward to the next course.
Thor Hanssen
July 11th 2021
We had a fantastic Sunday with you. I am quite used to being on the water but had never tried kayaking before. Neither had Julie. Great introduction it was. Because we are novices to kayaking we needed a better understanding of what it really is all about. We have that understanding now and we can't wait to get out there again. The two hours on the water was simply pure enjoyment for both of us. I will absolutely recommend anyone who is looking to do kayaking to sign up for the course. You will not regret it. Becky and Kurt are lovely people and very skilled at what they do. We felt safe all the way. Thanks for having us and we will be back. Julie and Thor.
Thank you Thor! It was a pleasure to work with you both and we would love to see you again on the water. Don't forget to bring Milo too!
Nomad
Location
Launch location
Woolverstone Marina, IP9 1AS
Next Departure time
25th September 2022, 10:00 AM
Equipment
Sit on top kayak, buoyancy aid & paddle included. Touring kayaks available.
Additional Notes
Social distancing guidelines will be maintained on all NSK trips, courses, wild camps, & events, for the time being. Please ensure you wear your mask at all times - this is compulsory whilst off the water (masks cannot be worn on the water). Your Lead Guide will provide guidance during your safety briefing.
There are toilets available & parking is free of charge - please enter through the main gate & follow the road downhill towards the water. Parking is indicated by our ORANGE beach flag. There is also a good pub & restaurant on site that offers good service & very good quality food with one of the most beautiful views on the Orwell. Please bring along a fold-up chair or blanket for the theory sections as we'll be working in a pretty grassy area under tree cover.