Intermediate Sea Kayaking
Felixstowe, Suffolk Coast
"I have attended this course twice now. On both occasions the teaching was exemplary. Skills learned followed on directly from..."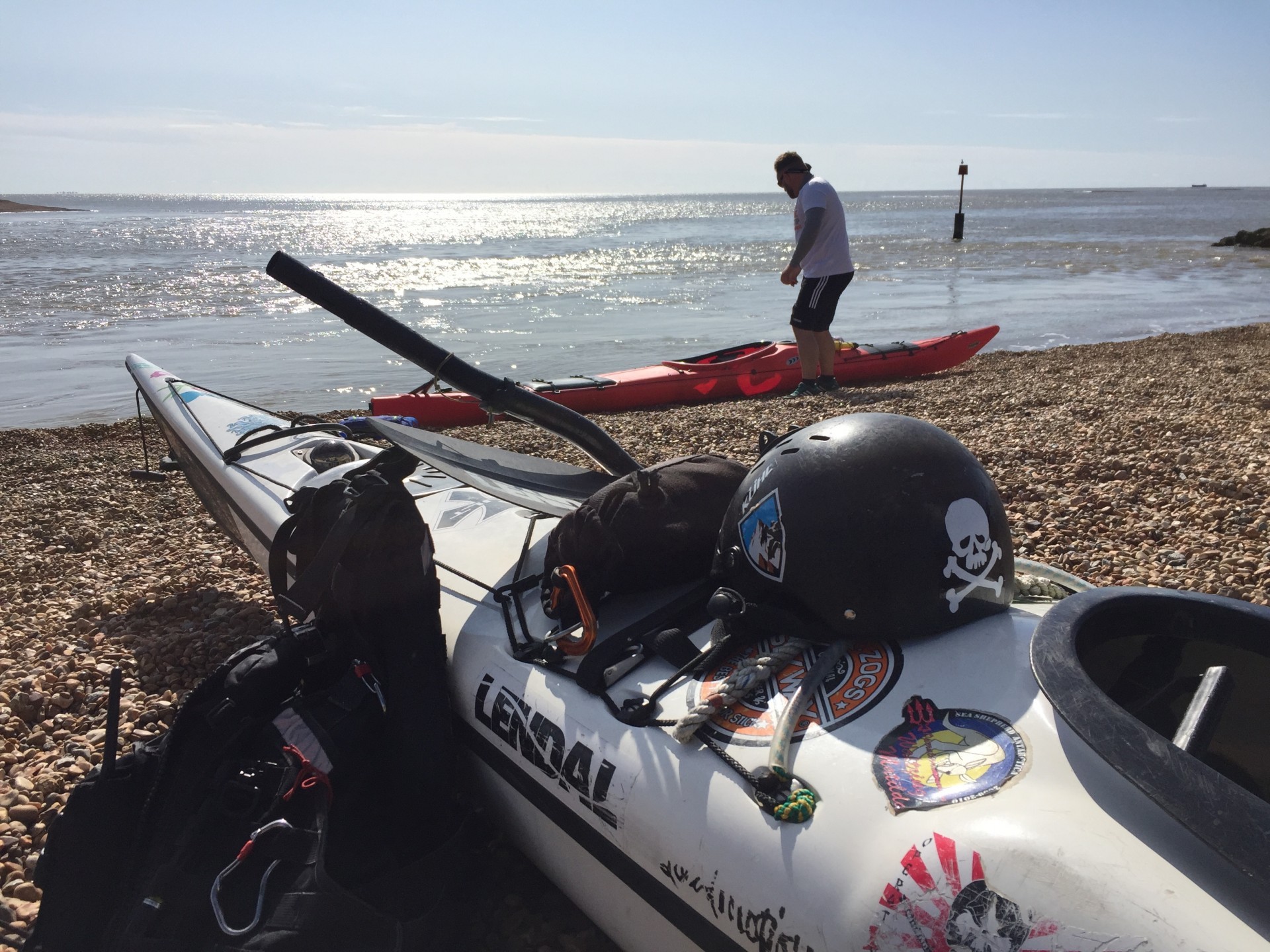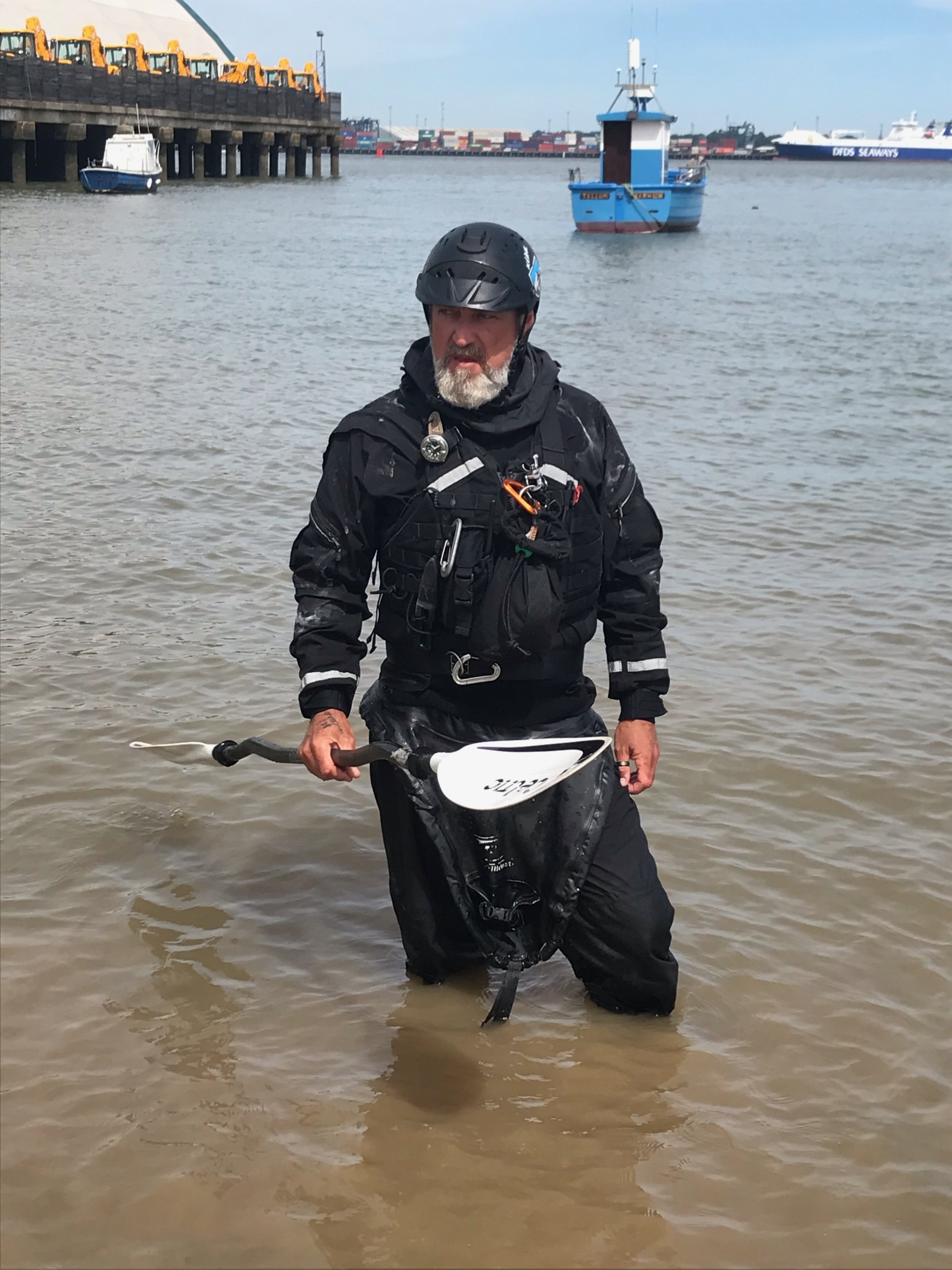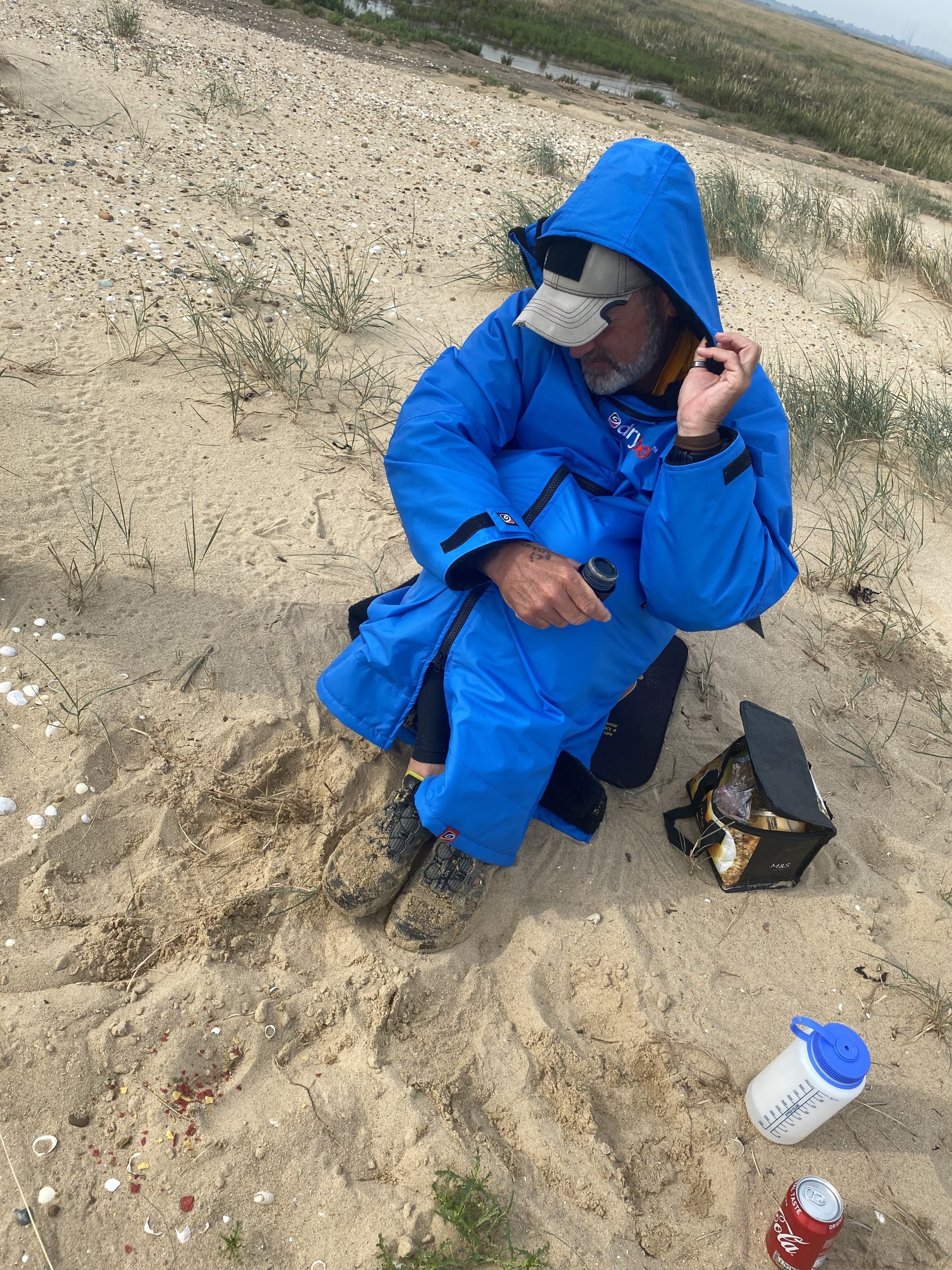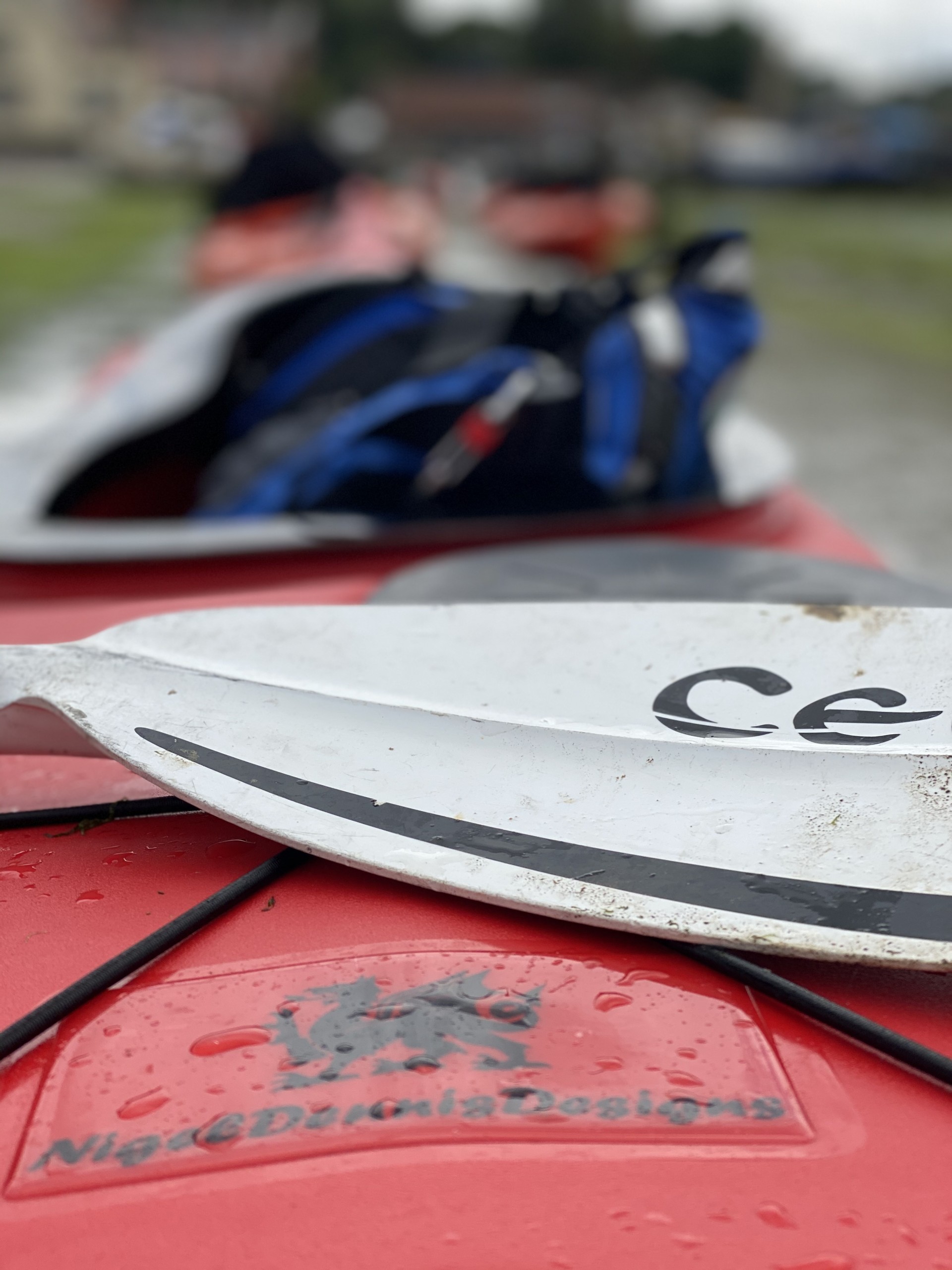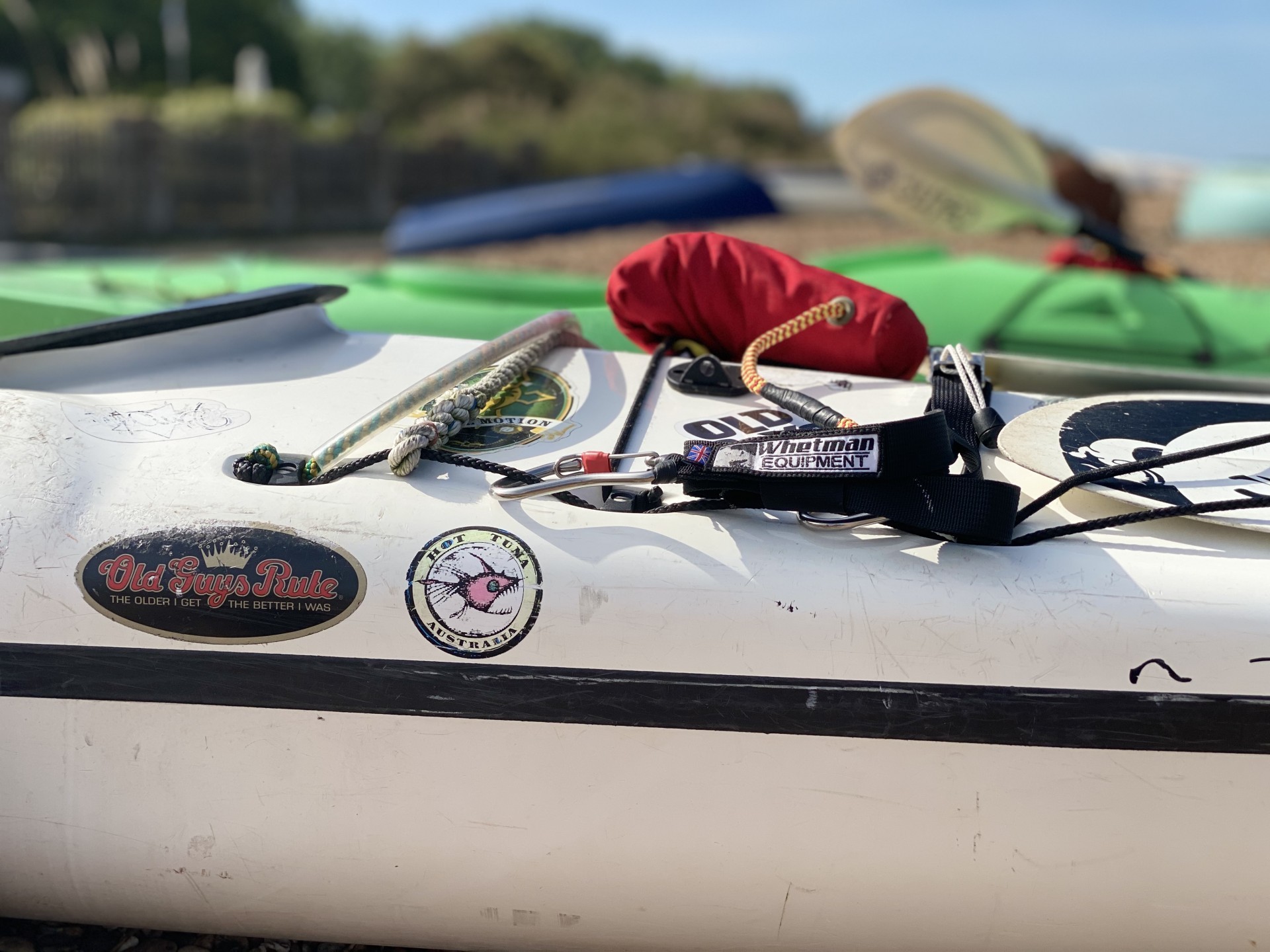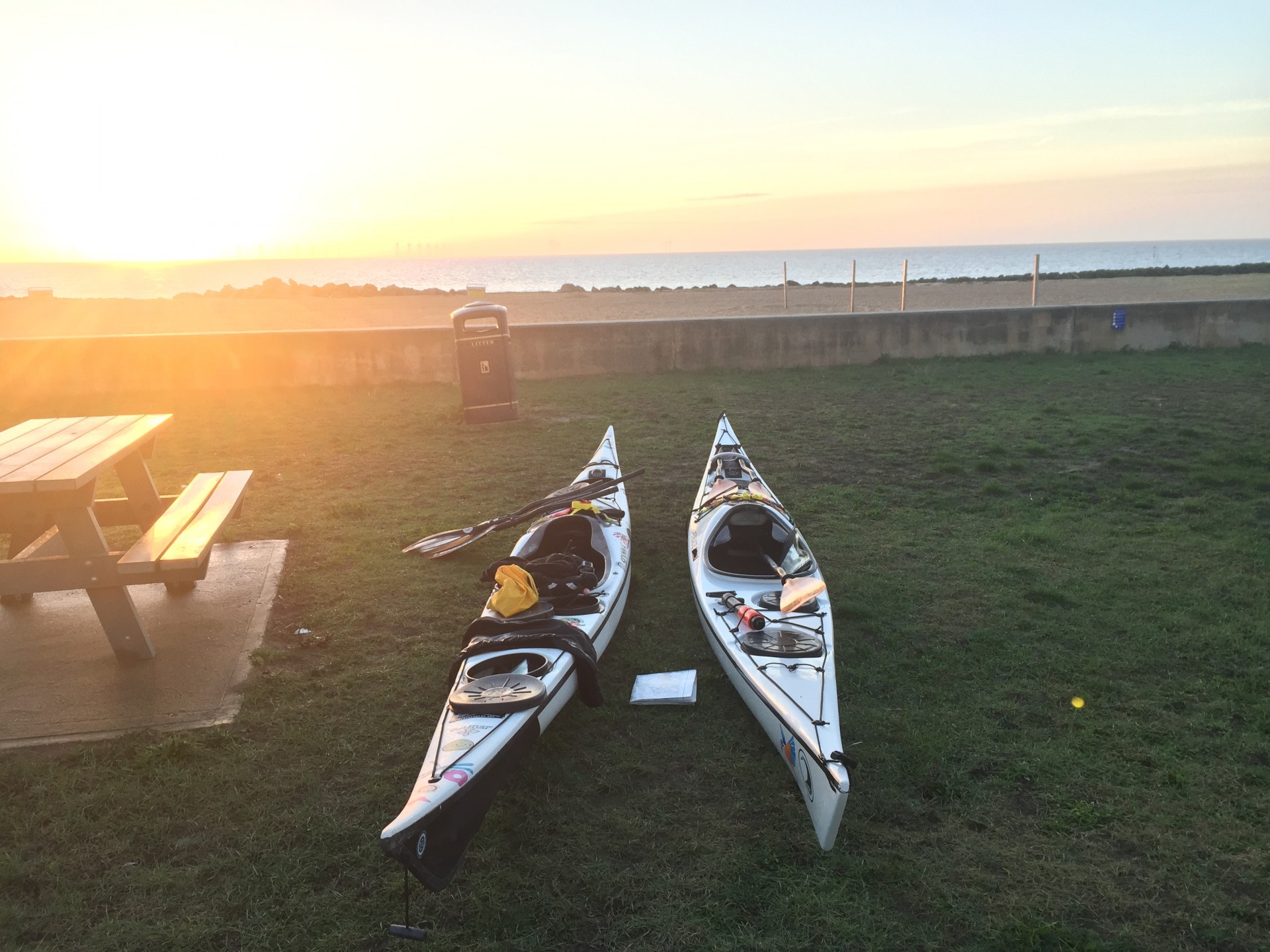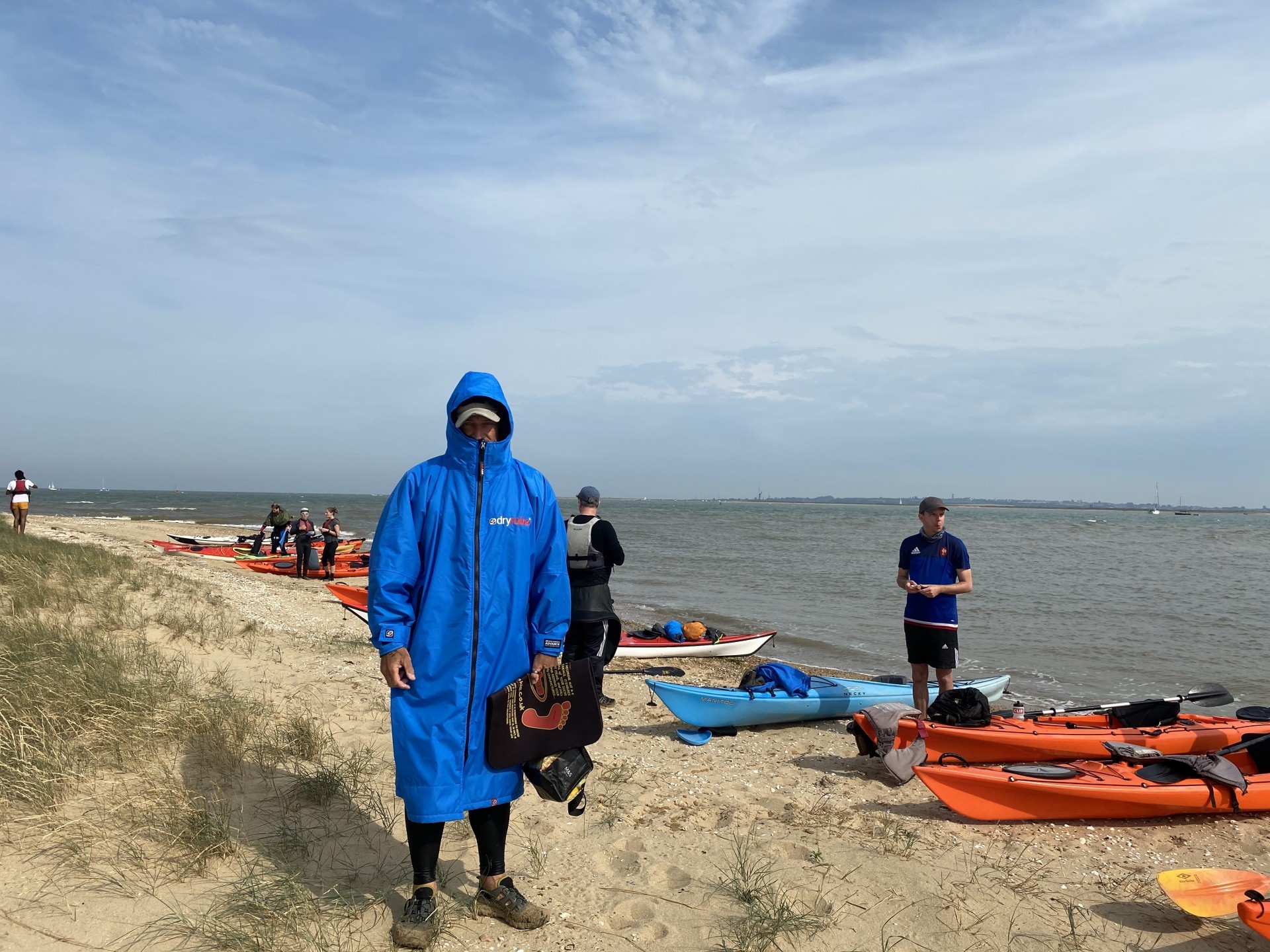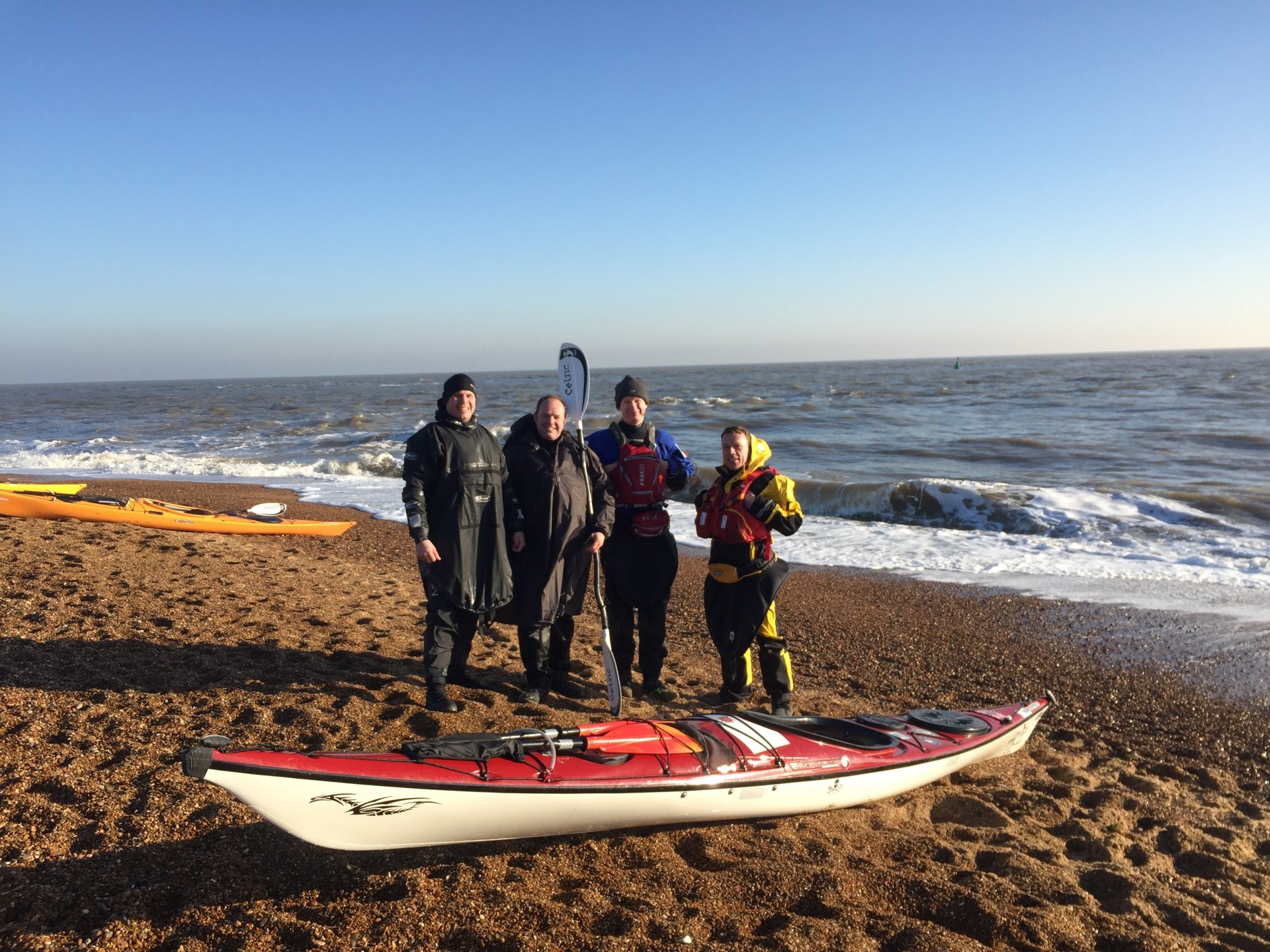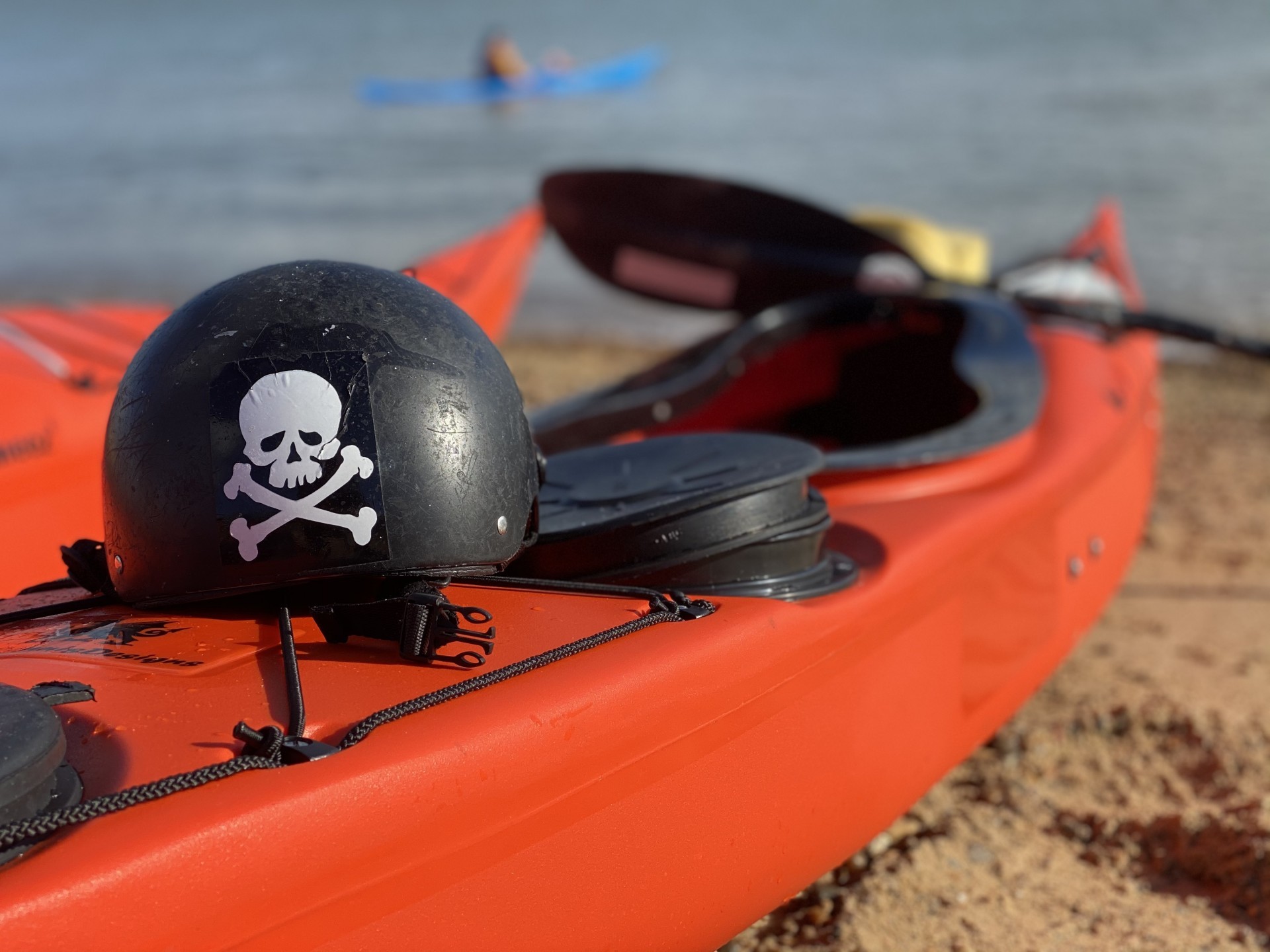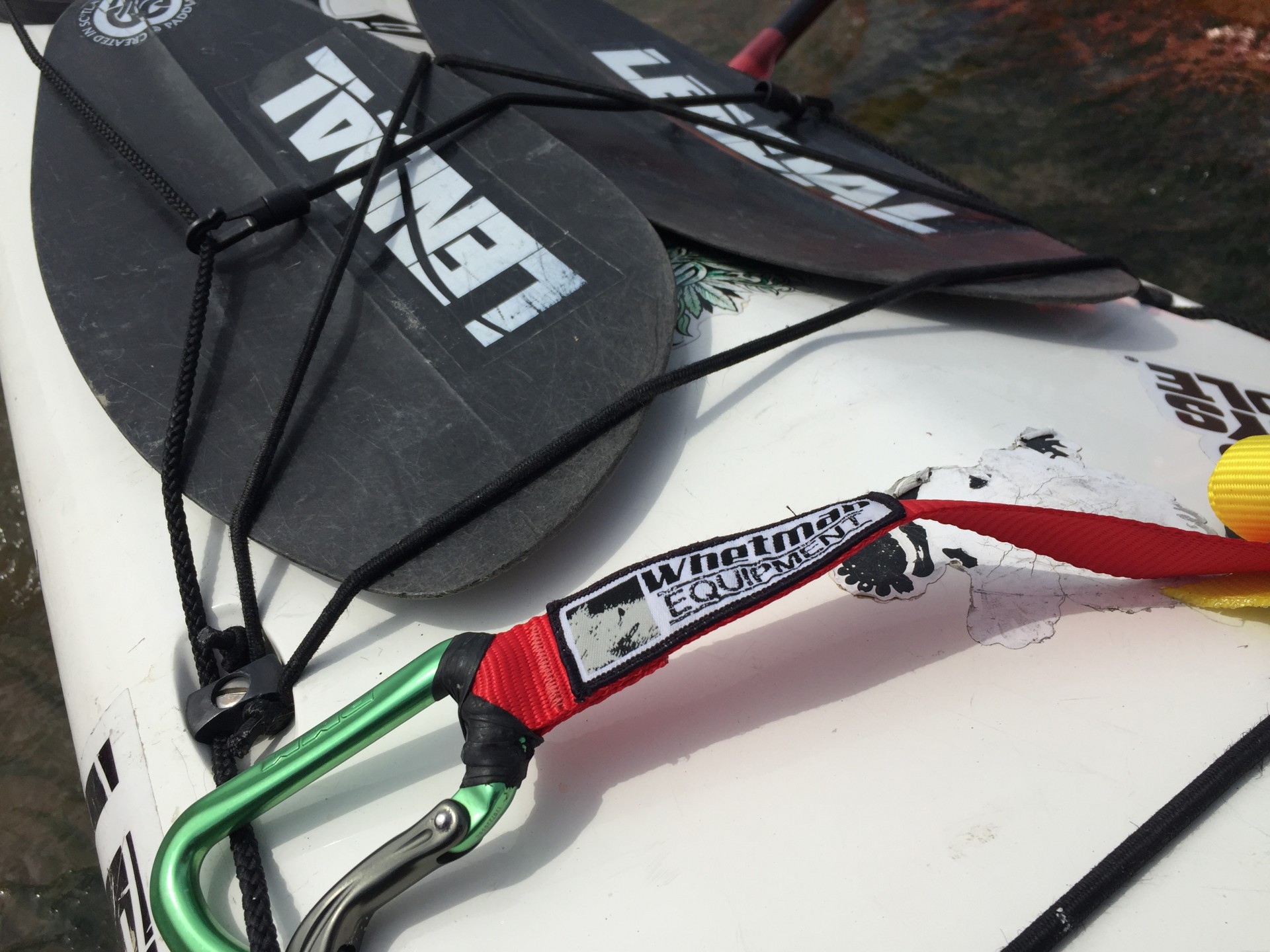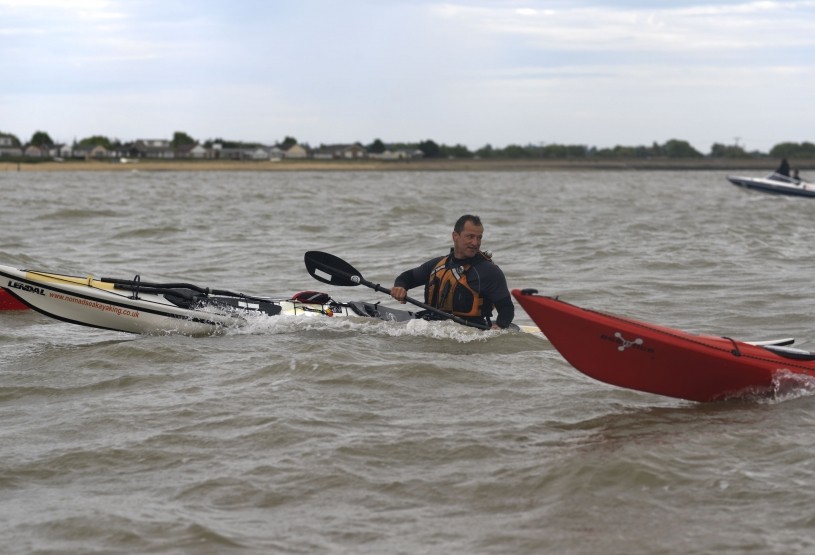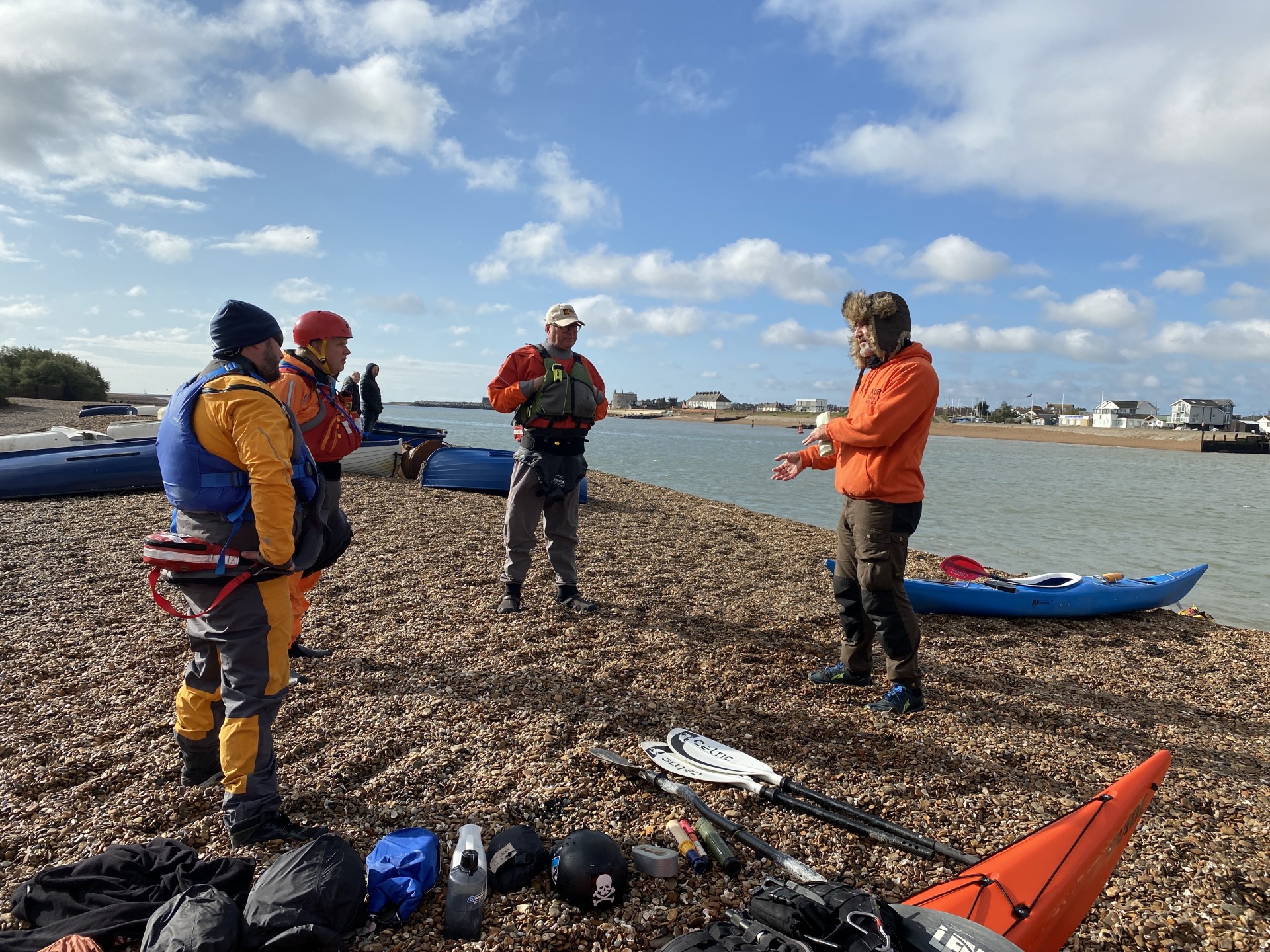 Intermediate Sea Kayaking
Move to the next level of paddling development, progressing sea kayakers in deep, tidal water with advanced control & recovery skills. Equivalent to BC 3 Star level, roll not required but useful.
Overview
This Intermediate Kayak course follows on from the 'Intro to Sea Kayaking - Level 2' course.
You should have good applied skills to control and manage your kayak, paddling forward with trunk rotation, steering & turning with edge & drawing efficiently to the side. We'll add important strokes like 'hanging draw' and 'draw on the move' to your 'toolbox', using these later in the day in moving water, small surf & beam seas (swell from the side).
We'll paddle decked sea kayaks (sit-on-top kayaks are available) on tidal, coastal waters with exposure to swells & wind chop. The objective is to cement your existing skills developed in basic tidal conditions & progress these to a higher skill level on open deep tidal waters along a coastline. The goal is to extend your paddling, developing your confidence to allow you to paddle further & longer in more challenging conditions.
The day is spent along a coastline, seeking out the conditions we need & we'll be doing a number of landings & launches from surf beaches in varying degrees of difficulty. Attention is paid to basic seamanship & understanding the intentions of other larger craft & where & what they will do when we are in or near a shipping channel. We'll work through all strokes taught in the 'Introduction to Sea Kayaking - Level 2' before moving to assisted recoveries AND a self-recovery in deep moving water. We also work with the tow system & various towing methodologies.
We will review the equipment we carry on our person & in & on our boats to keep warm, safe & well-fed & watered. Students are expected to carry the equipment as listed & NOMAD Sea Kayaking stocks the tow systems & helmets, please see Link: Guide Tow System
Participants are welcome to use their own craft if they have them & the programme lasts 6-8 hours depending on the student's ability. We don't exceed ten (10) students per course with two (2) coaches so there is plenty of focus on individual needs and we take a tailored approach to all of our courses. This also meets the COVID-19 restrictions of the 'Rule of Six'. This programme is focused on guests wishing to further develop tidal sea kayaking skills.
Every student MUST be able to perform a solid, well-executed assisted recovery in deep water.
Sixteen years of age and over. Trained or untrained - which are you?
THE NEXT COURSE IN THE SERIES:
Advanced Basics for Sea Kayakers
To advance to our Advanced Basics for Sea Kayakers course you MUST be able to Eskimo Roll on one side.
Learn to Eskimo Roll
Our Navigation Course is for kayakers who want to plan their own, unguided trips.
Navigation; Trip Planning for Sea Kayakers
Tony Sandles
May 16th 2021
This is a great course! Working in a small group of like minded kayakers who were keen to improve or practice their skills. Kurt guided us through a range of paddle strokes, assisted and self rescues, and towing techniques. Even though the Felixstowe ferry/Bawdsey area can look a little challenging, it's a perfect place to experience a variety of sea conditions, especially knowing Kurt and Becky are there looking out for you! Tony Sandles 20/5/21
Thank you, Tony, always good to have you with us.
Nomad
Edward King
May 16th 2021
This was a great day of sea kayaking in stimulating and challenging water, for paddlers who have some knowledge and experience of what sea kayaking can entail. Great mix of practice, theory and paddling, with expert guides and tuition pitched at the right level for individuals. I was definitely at the lower end of the skills spectrum for this day, but if in doubt, Nomad are always happy to answer any questions.
Edward King
June 19th 2021
What a great day! Bespoke, focused support and guidance from Kurt and Becca. Plenty of skills development in a beautiful setting; lunch on a shoal in the estuary (pretty unique!) with seals looking on; playing in the surf before and after lunch; assisted and self-recovery techniques in both deep and shallow water to cater for different skill and confidence levels; a full day of sea kayak fun and coaching- everyone knackered and exhilarated at the close of play. The sea wasn't too cold either ;) Thanks Nomad! Would highly recommend for anyone looking to move their skills to the next level from beginner to intermediate - what's great is that the small group and the coaches' ability enable the development to be tailored to individual needs - the day won't be too hard or too easy! And all the skills can be taken away to enhance your paddling in other settings, including inland waterways, lakes, canals and rivers.
Myra VanInwegen
May 16th 2021
I've done rescues before with my local club, but this is the sort of thing that if you don't practice it, you forget it. So it was great to be reminded of all the techniques. And of course we got very wet!
Location
Launch location
Bawdsey Quay
Next Departure time
18th September 2022, 10:00 AM
Equipment
Kayaks are included in the listed price but students are recommended to use their own boat, paddle and buoyancy aid. Helmets and tow systems are required.
Additional Notes
*Social distancing guidelines will be maintained on all NOMAD Sea Kayaking trips, courses, wild camps, and events. Your Lead Guide will provide guidance during your safety briefing.*
Kayaks SOT's) are included in the listed price but students are recommended to use their own boat, paddle, and buoyancy aid. Helmets and tow systems are required. Sea Kayakers on this programme are expected to be 'switched on' and adequately equipped with the following as a minimum;
- Helmet.
- Spare split paddles on deck.
- Emergency grab bag.
- Practical and workable first aid kit.
- Spare warm clothing, food and fluids.
- Three means of calling for assistance e.g. marine VHF, flares, whistle, heliograph, strobe et cetera.
- Tow system and contact tow.
All gear must be secured below deck to minimise 'flotsam' and gear above deck secured to prevent it from floating off during capsize. Careful thought should be given to paddle parks. Students DO NOT need to roll their kayak or self-recover.
Please ensure your car keys and phone are secure and waterproofed. You can hire or buy a Peli waterproof case, either when booking or by telephone order. We won't be able to keep any other belongings for you; please leave these in your car or take them with you.