Navigation; Trip Planning for Sea Kayakers.
"Very enjoyable and useful course, should be a must-do for all aspiring sea kayakers. If you're aiming to organise your..."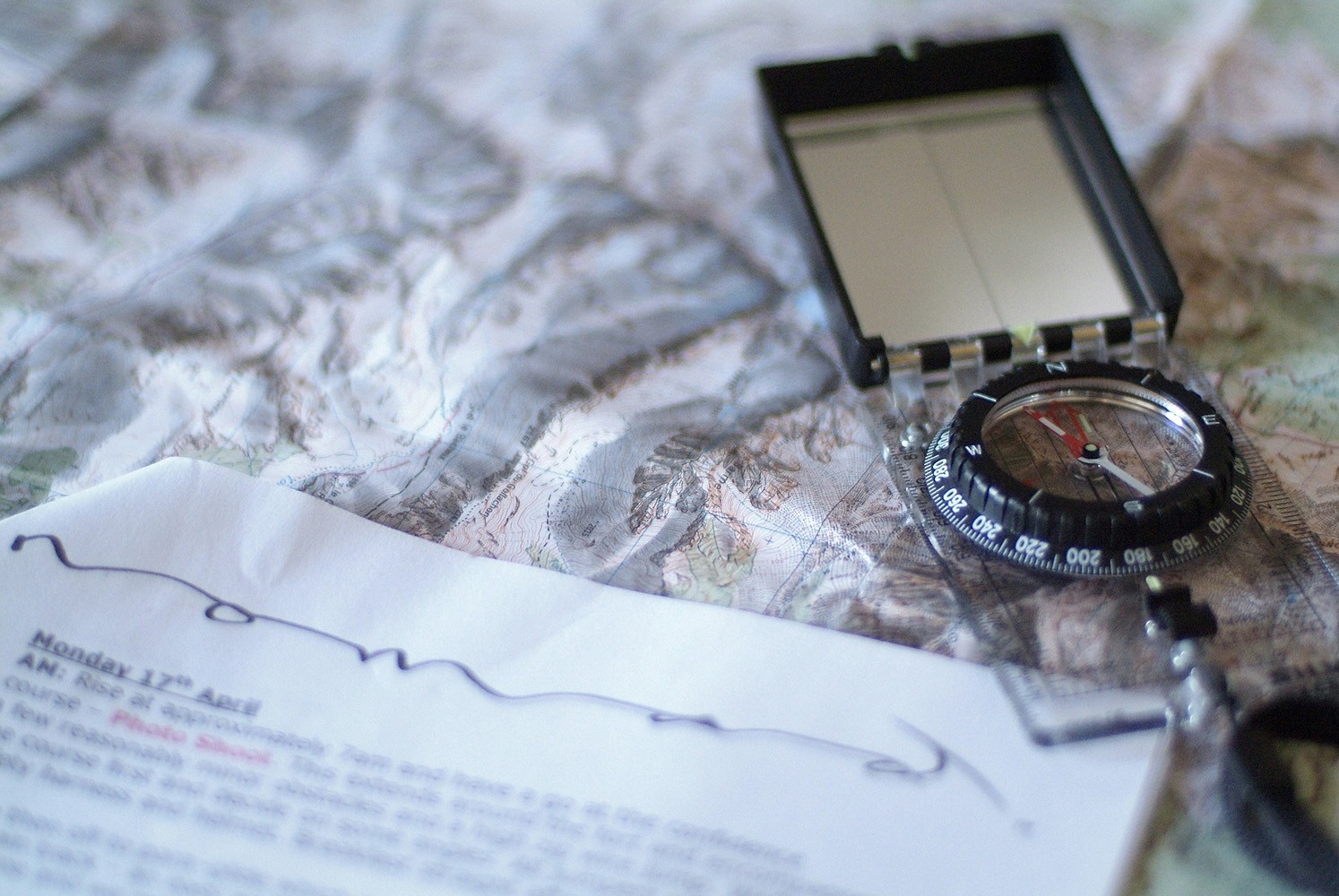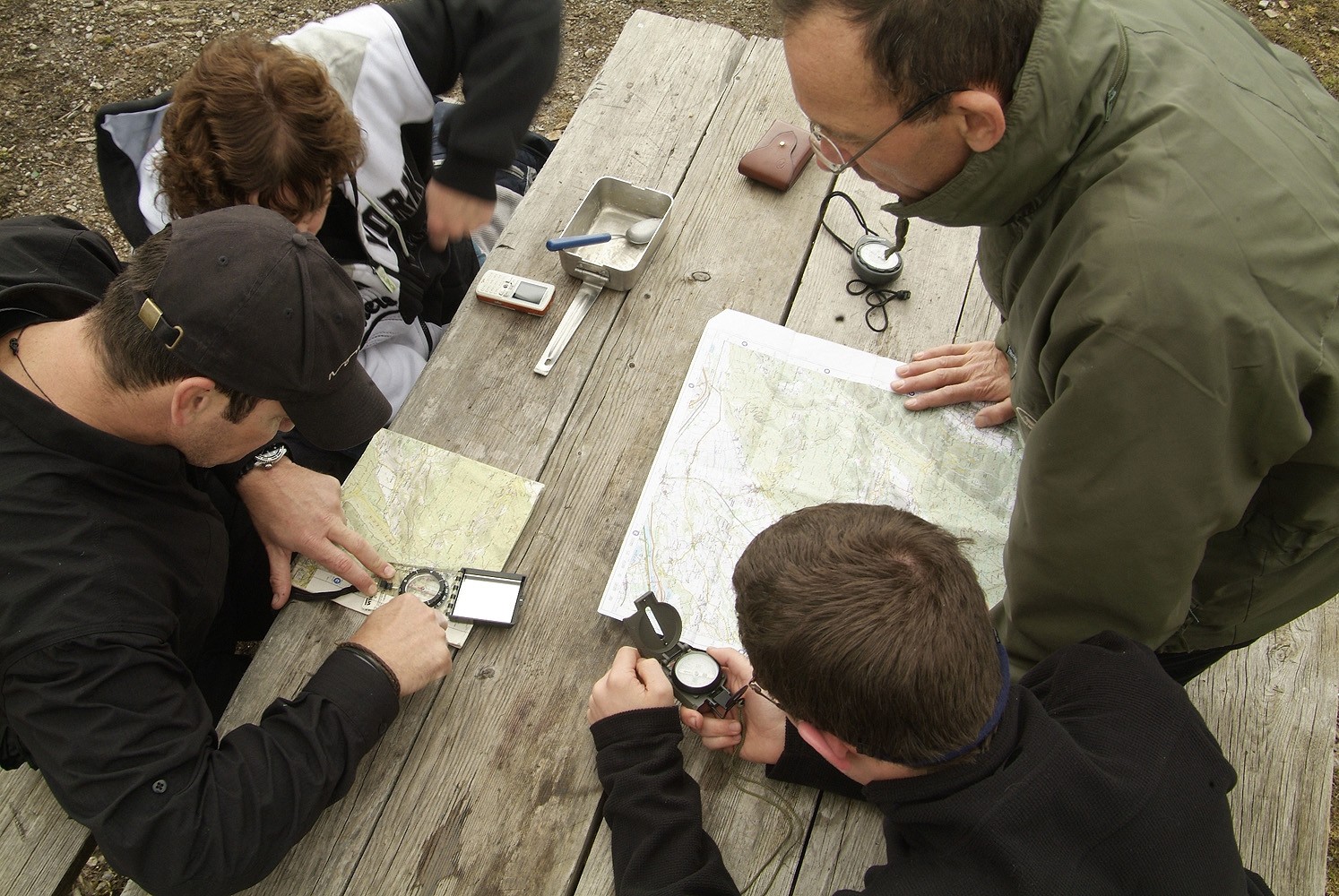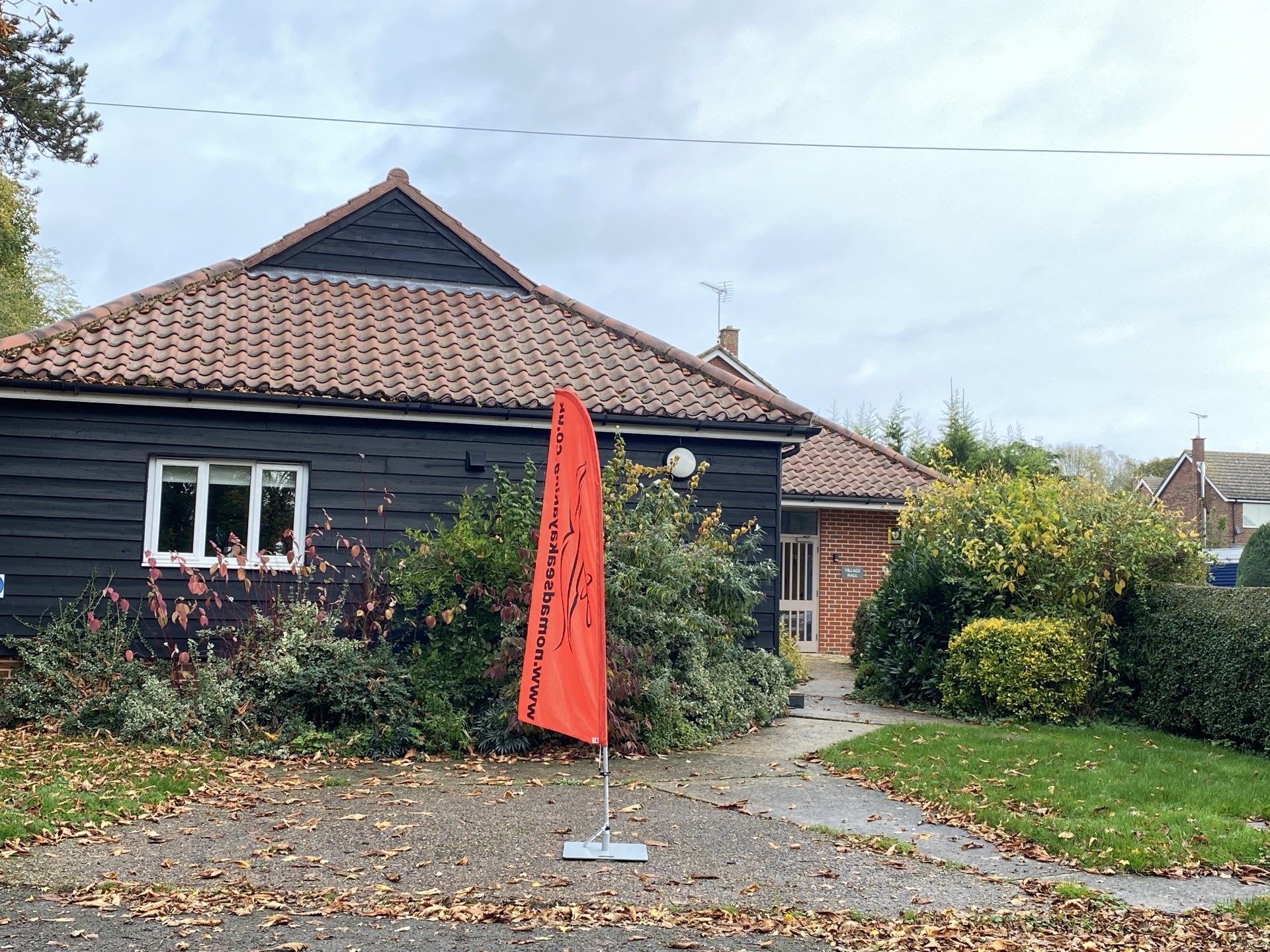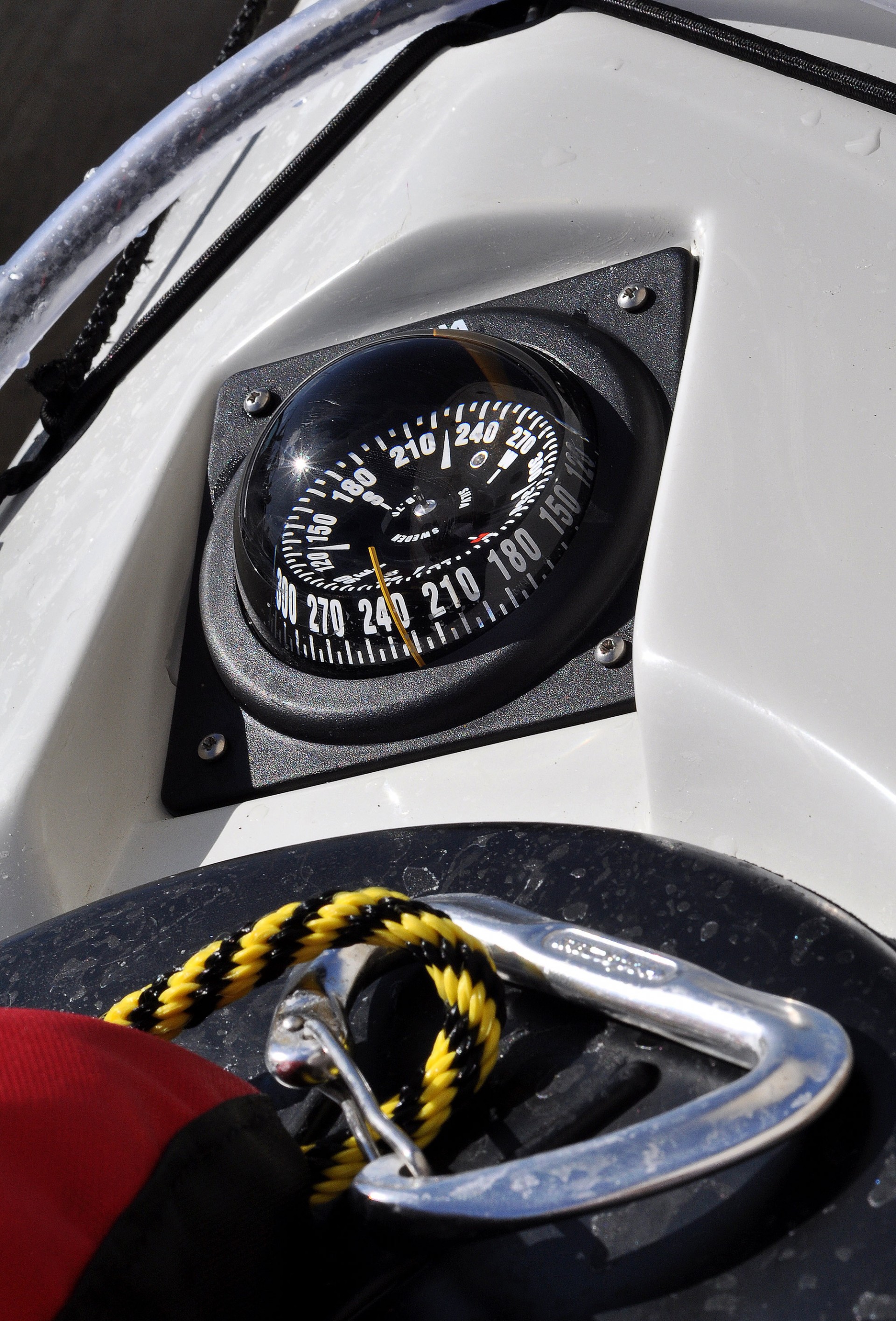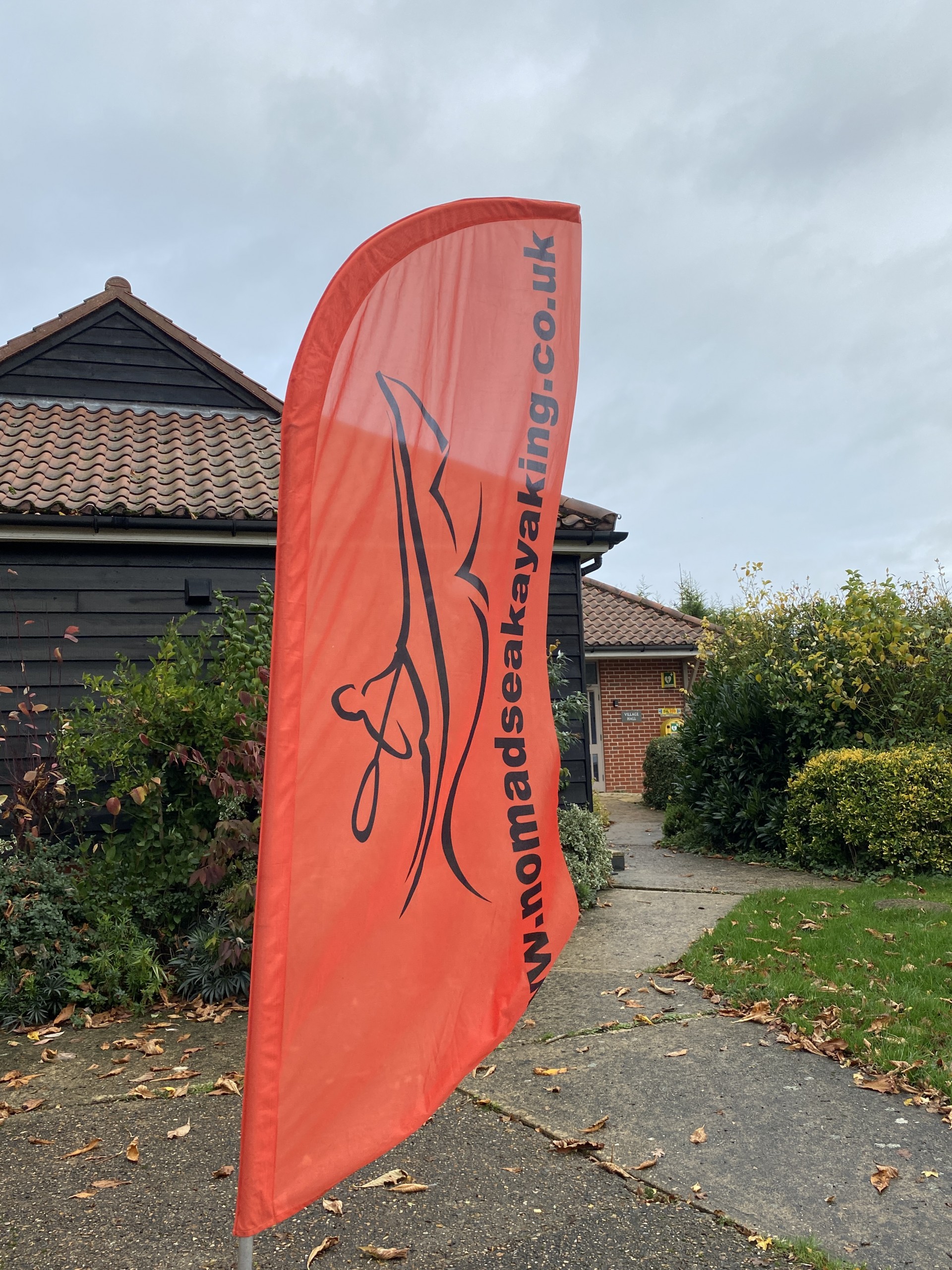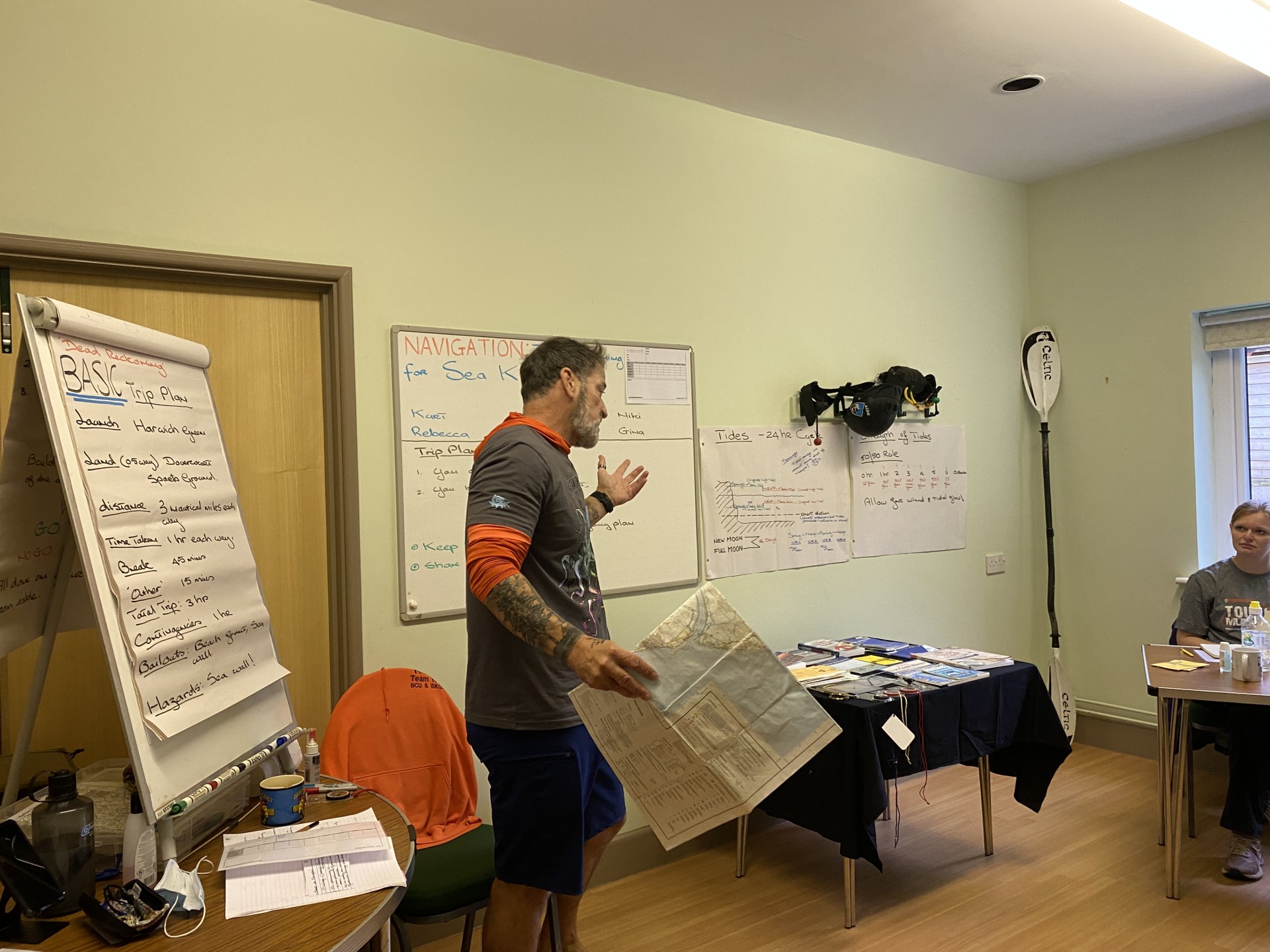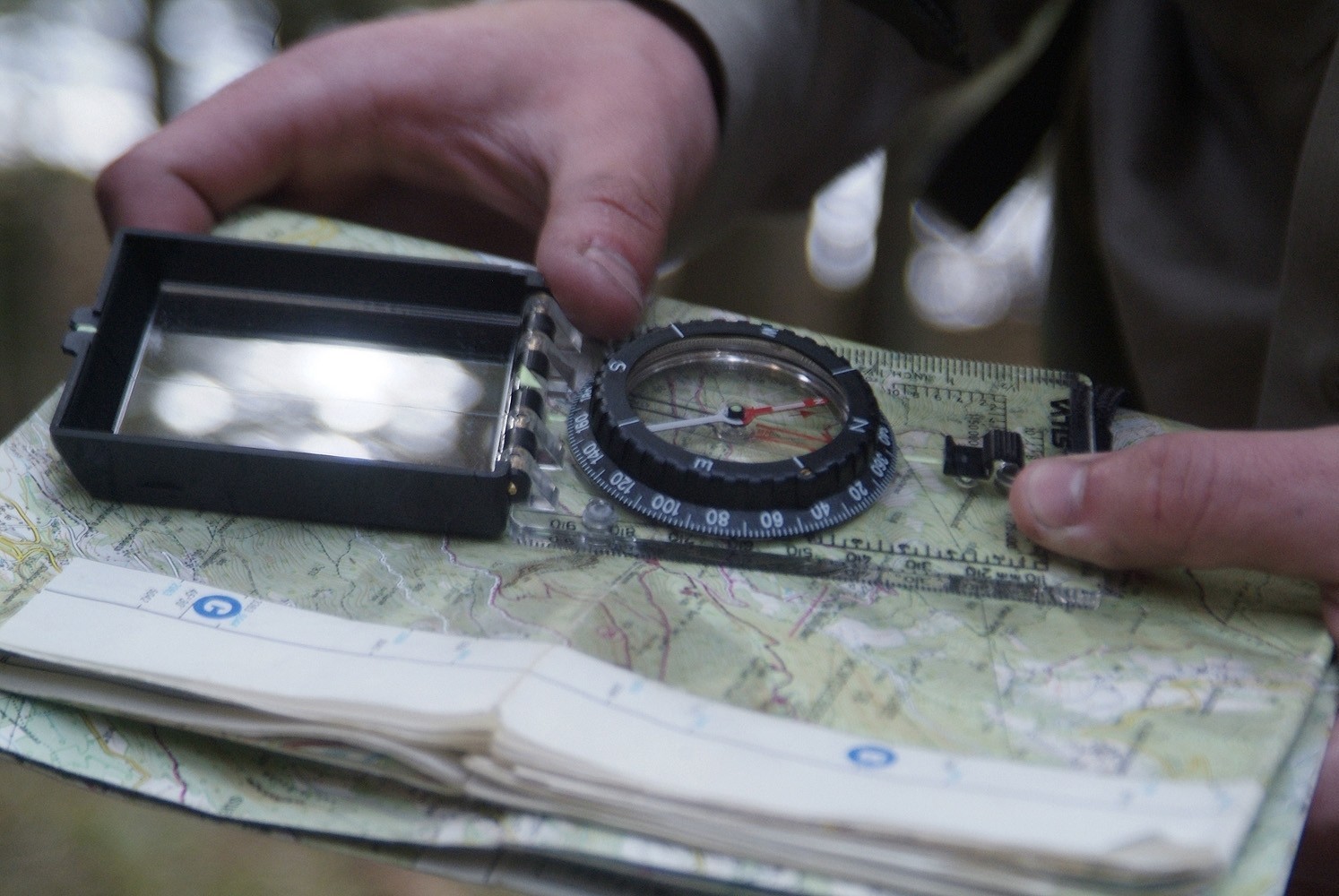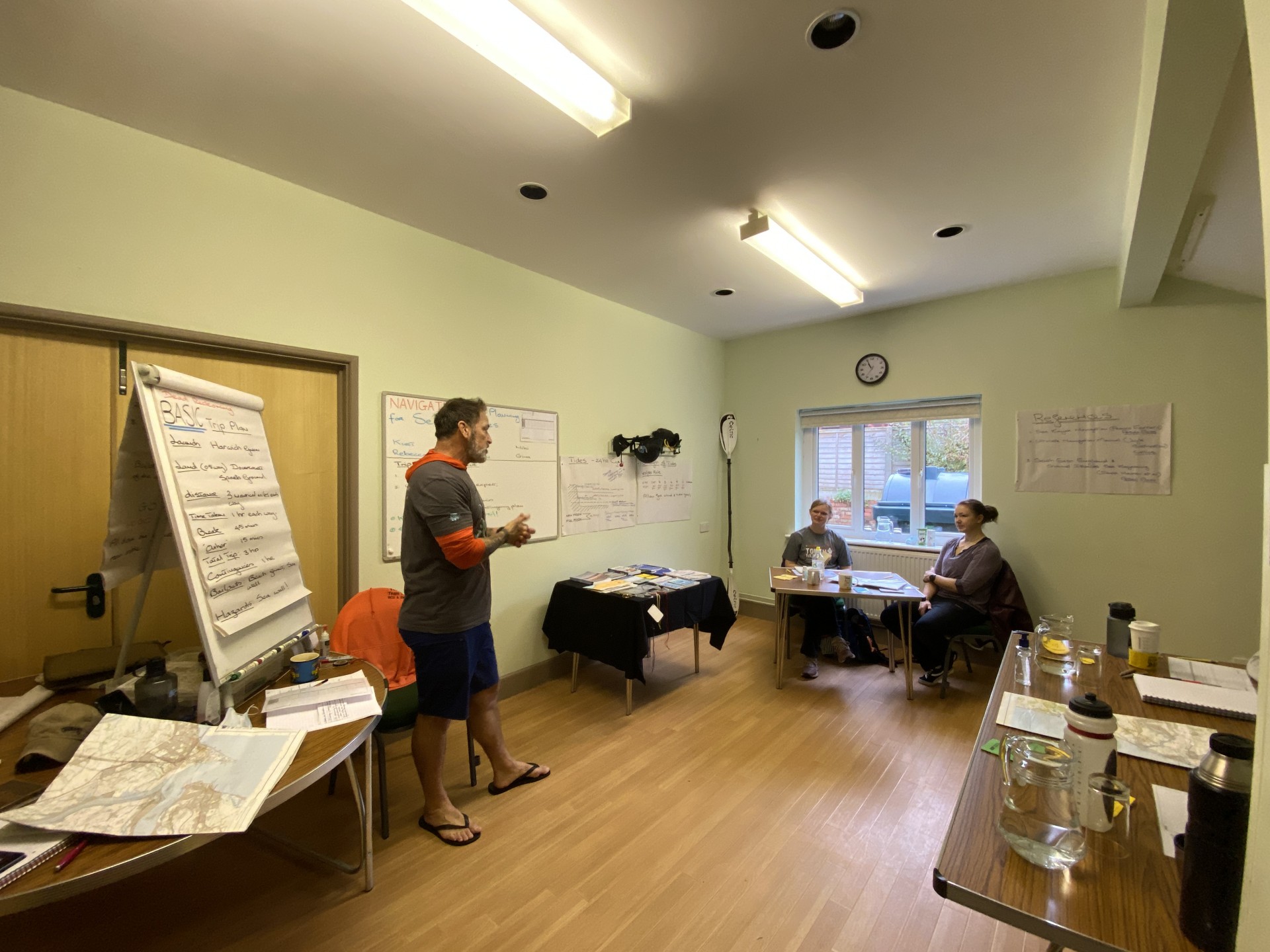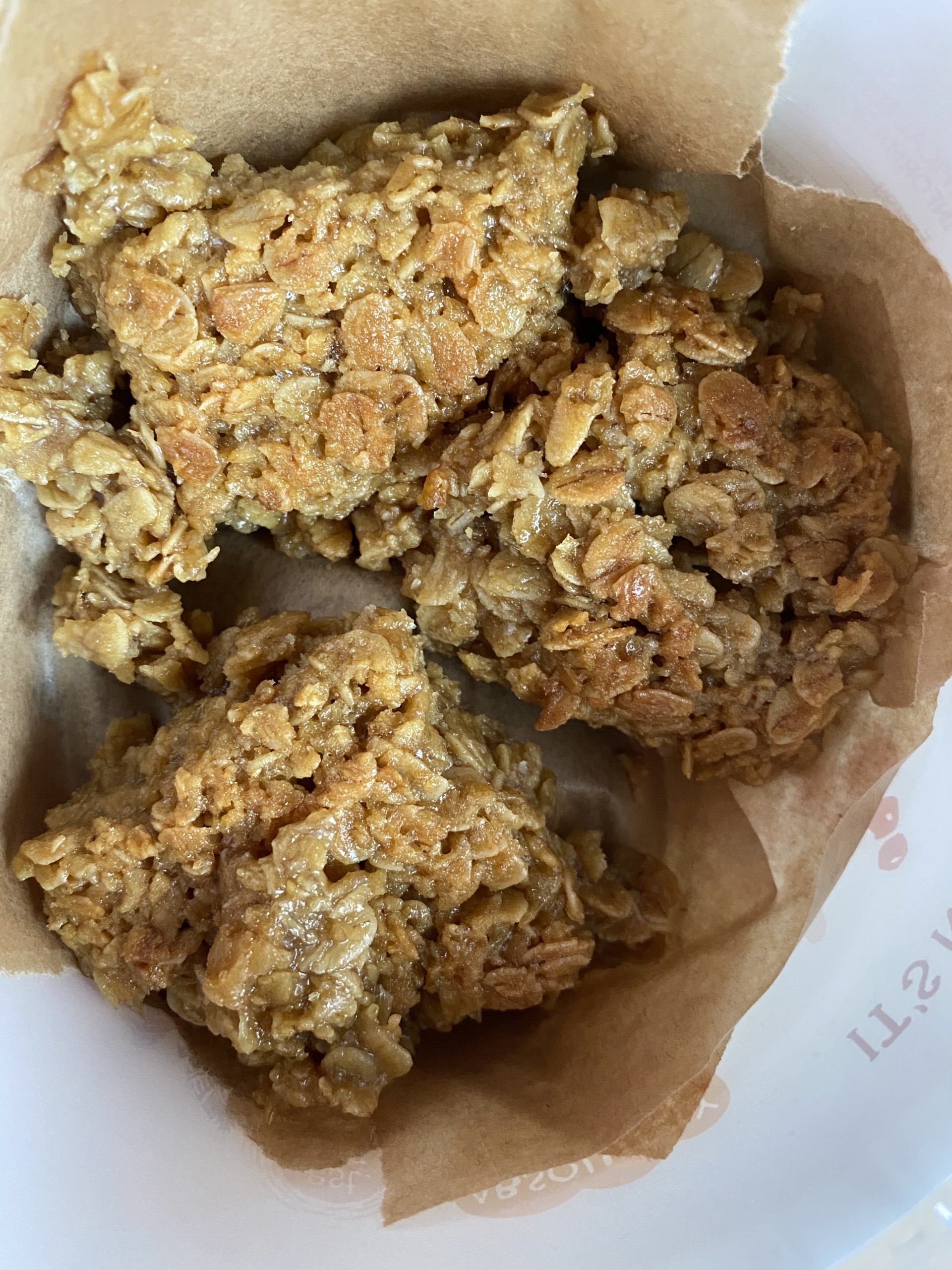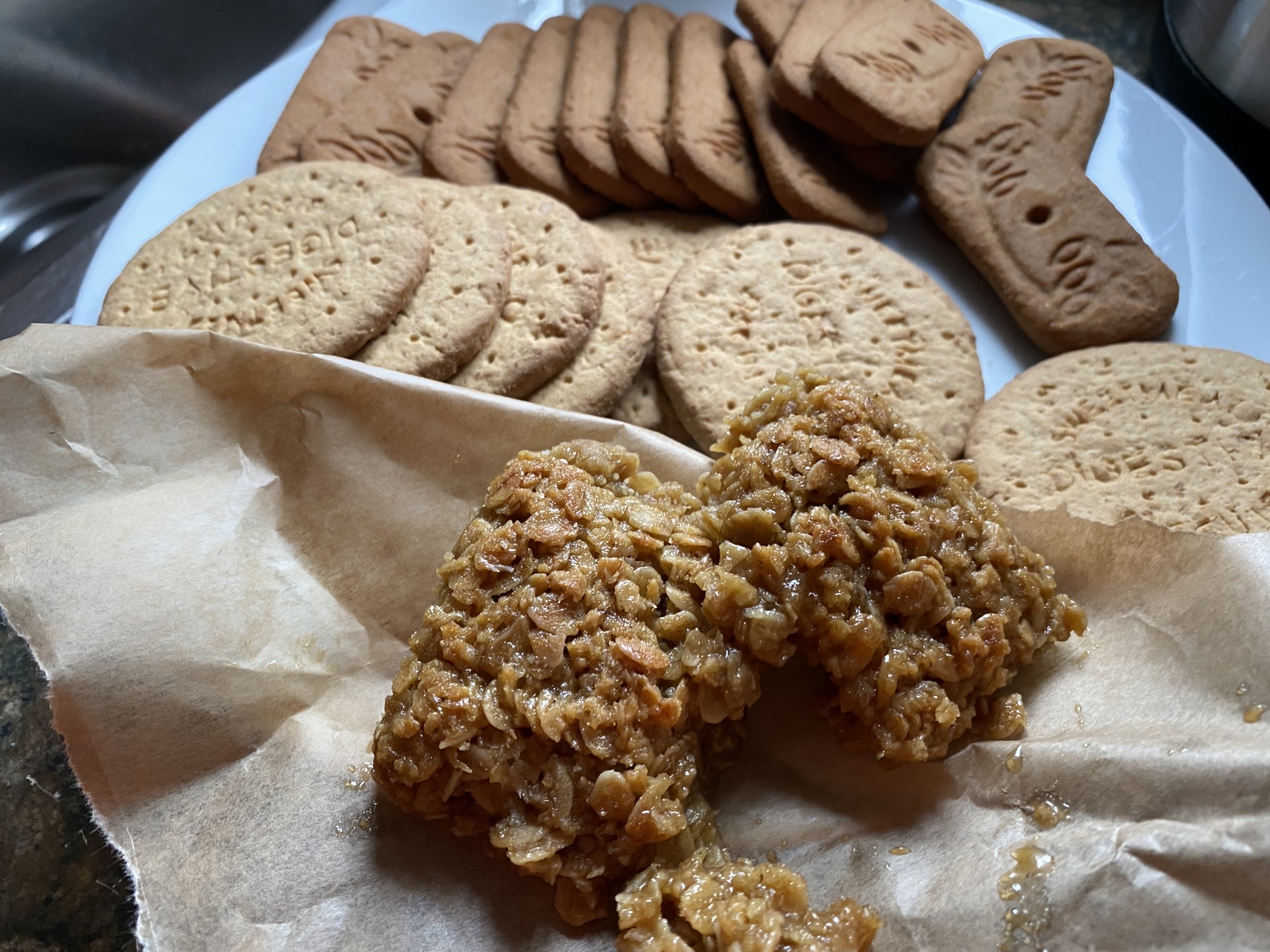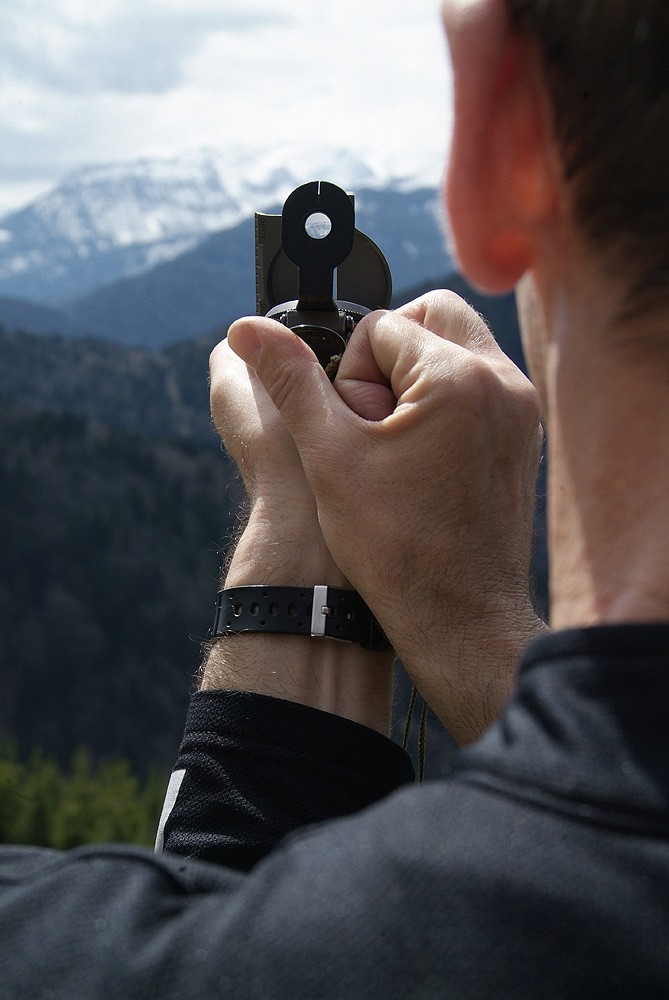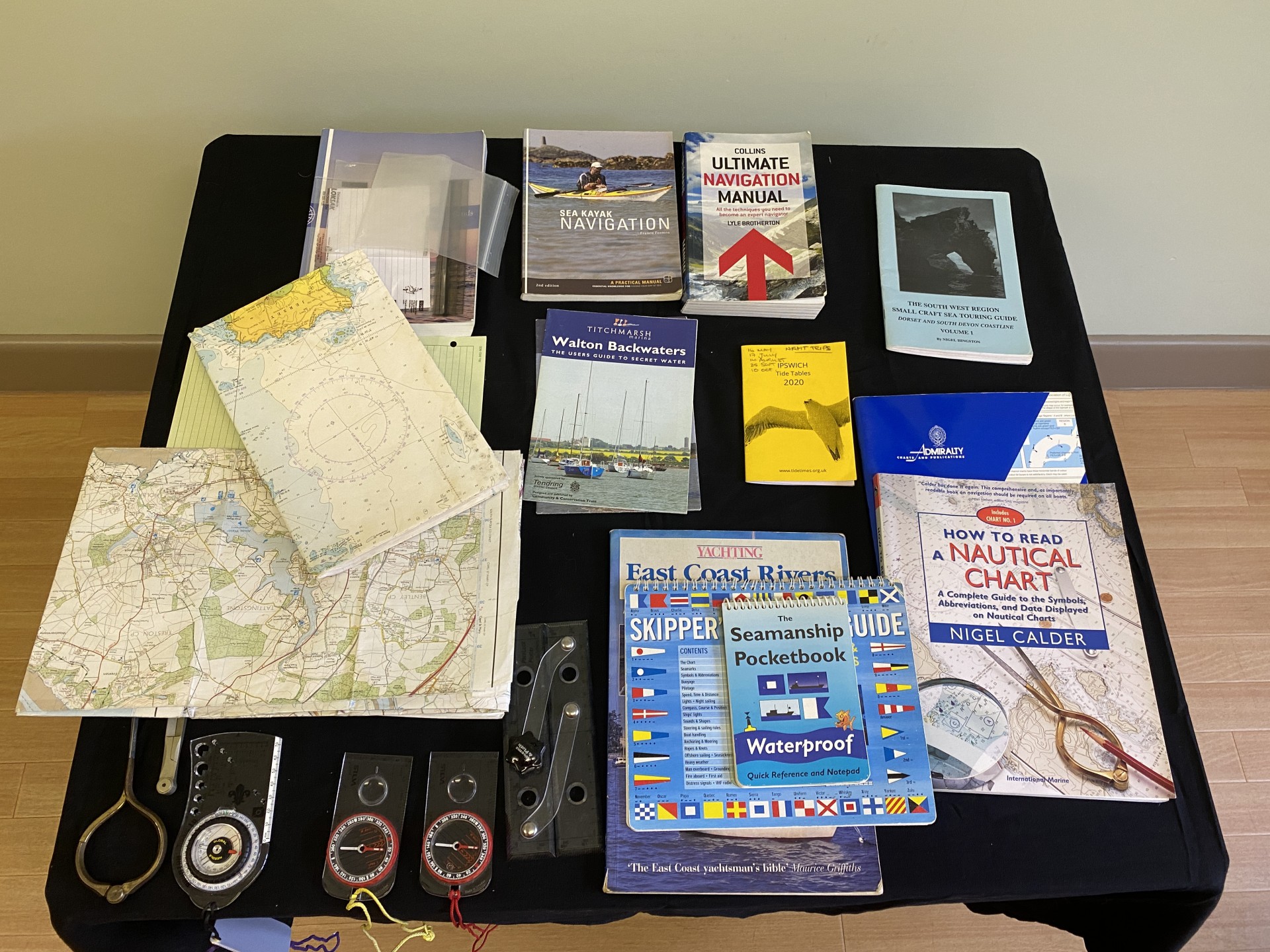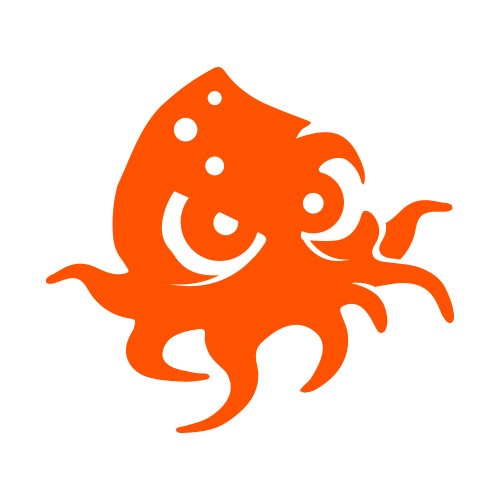 Navigation; Trip Planning for Sea Kayakers.
Duration: 6-7 hrs. Venue: Classroom. Group Size: 6-12. Coaches: x2. Coach Ratio: 6:1. Bring: Current nav. tools. Skills: Begin to Confident. Fitness: Non.
Overview
Classroom based course covering what you must know to plan a successful trip.

Are afraid to go out because you don't understand the environment you want to paddle into?
Do you understand tides & tidal streams? The effect of wind against tide?
Sea Kayak Navigation Course walks you through the planning considerations that underpin every trip on the sea. Using freely available information & an ordinary map & compass, you're shown how this information combines to provide informed decisions, to ensure a safe & enjoyable coastal paddle however short or long.
No particular knowledge is assumed but the knowledge & confidence you'll gain will place you head & shoulders above the average sea paddler.
The Basics
- Tools of the trade.
- Literature; sources.
- Maps & charts.
- Gathering data; sources.
- Wind, tide & topography.
- Tides & tidal streams.
- Wind & tide combined.
SAVE 17% on the retail price for COUPLES!
Can you build a picture of how the weather on the day will unfold & what this means for you? Can you measure your element of risk? Do you have enough knowledge & understanding to make a decision NOT to paddle? Do you know when to say NO!
To Bring
- The tools you currently use for your planning.
- Pen & notebook.
- 2/3/4B pencil, ruler & eraser.
- Any charts and/or maps.
- Packed lunch.
Included
- NOMAD Sea Kayaking trip planning template.
- Tea & coffee & freshly baked sweet treats.
- FREE & secure parking on site.
- Separate male & female toilets.
- Fully equipped kitchen.

Award Winning Coaches
- Our coaching team has been recognised as highly commended.
- Amongst the most experienced coaches in the U.K with 18 years of full time experience on the sea globally.
All Inclusive
- The price you see is what you pay, no hidden costs.
- Everything you need to enjoy this experience is provided.

Offset your Carbon Footprint
- You can offset your personal carbon footprint for this event with a click of your mouse.
- You can even donate a tree sapling or hedging & visit your growing tree in years to come.
All of this & more delivered in an informal & professional style. With accompanying real-life anecdotes, this course should be mandatory training for all aspiring kayaker.
We don't exceed twelve (12) students per course with two (2) coaches so there is a lot of focus on individual needs. Trip planning exercises are done in pairs.
To benefit from the 17% COUPLE discount, a minimum of TWO (2) seats must be booked. Price per seat.
THE NEXT COURSE IN THE SERIES
To advance to our Recoveries for Kayakers
Our Courses are designed to progress the paddler steadily, building reliable skills & experience, building step by step.
Nigel Walter
November 5th 2021
Very enjoyable and useful course, should be a must-do for all aspiring sea kayakers. If you're aiming to organise your own trips or maybe thinking about looking into touring, this would be a great course to progress on from. Would love to see a part 2 to the course, maybe a practical day out on the water putting trip planning and navigation into practice...?
We do this with the Members exclusive winter sea kayaking trip Nigel so watch this space. Thanks for your feedback.
Nomad
Jeff Nash
March 25th 2022
A great day that was well planned. I really enjoyed the exercises in the afternoon as it brought home the learning of the morning.
Location
Launch location
Village Hall, IP13 7RG
Next Departure time
1st March 2024, 10:00 AM
Equipment
Notebook, pencil, 1:50 000 scale map & compass if you have these.
Additional Notes
The course is held in the village hall, parking is outside and free of charge. Tea and coffee and fresh home bakes are provided - please bring a packed lunch/snacks as required, kitchen available to heat food. There are toilets on site.

Please bring along any equipment you currently use for planning your trips. Finishes approximately 16H30 to 17H00.