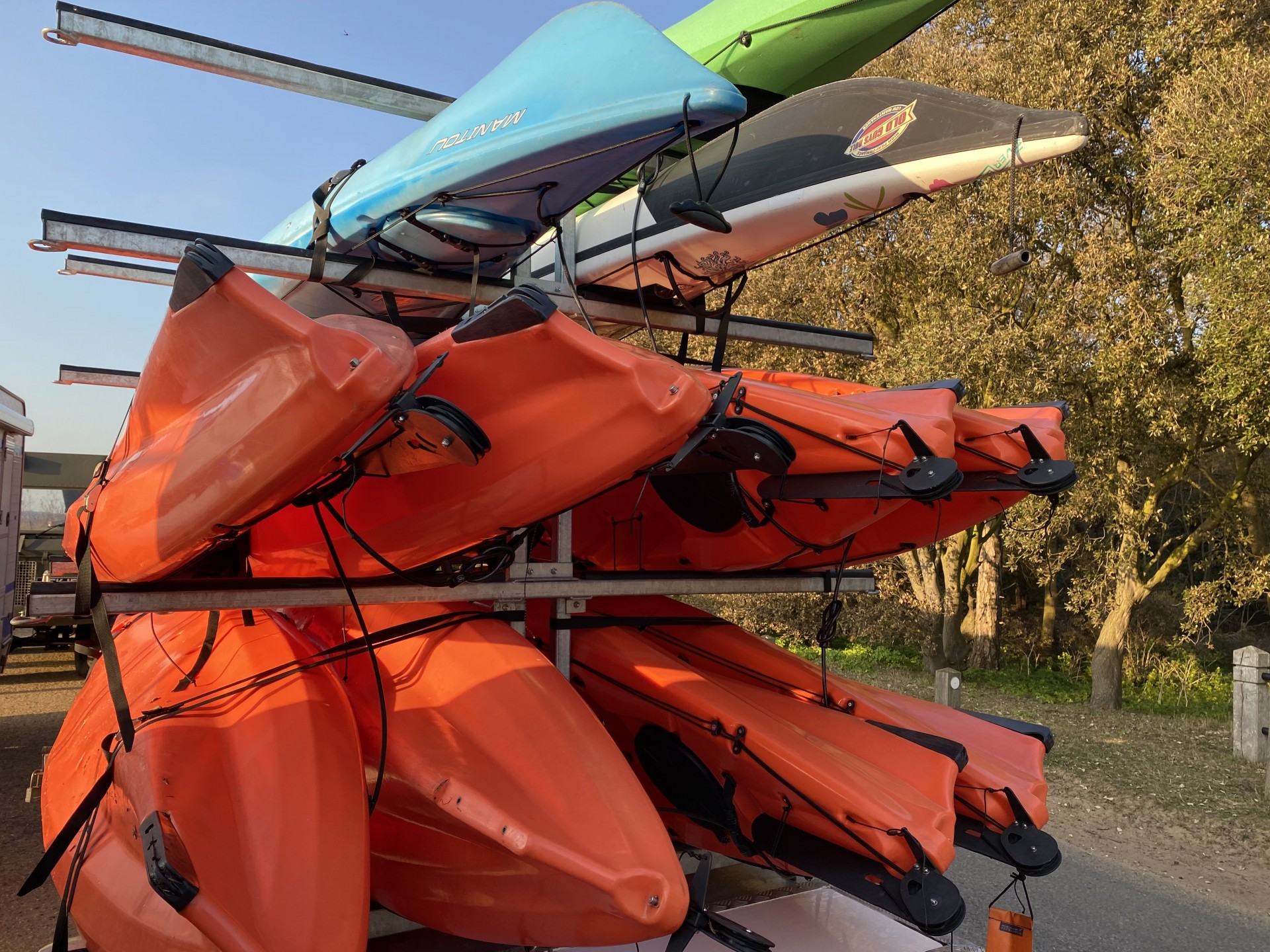 22nd July 2021 / Tips
Storage Problems!
How Do I Store My Precious Sea Kayak?
You've paid a big sum of your hard-earned cash on your boat and she has to serve you for decades to come. So how to store her safely?
There are FOUR simple and cheap methods to store your kayak;
1. On the Grass or Paving: Simply remove the hatch covers for airflow and turn your kayak over so that it doesn't fill with rainwater. Voila!
2. Lay your kayak horizontally across a pair of trestles, upside down again with the hatch covers off. Trestles are a simple design found online & can be made at home.
3. Place your kayak diagonally across your garage, hanging in slings that are adjustable so the boat can be lifted to just under the beams. Effective, simple & cheap. BUT, remember, you can't get a car in there AND the length of your kayak is limited to the diagonal length of your garage so measure up first.
4. Last but not least, upright on her stern in a secure corner out of the wind. Most people don't think of this as an option so think outside of the box a little. Go vertical!
Important:
- Always keep your kayak OUT OF THE SUN!
- Store with the hatch covers removed.
- Give it a wipeout from time to time.
NEXT WEEK: Paddle parks and how to set them up.
Kurt Finch
Since surfing with the pros as a kid in Durban South Africa on my hollow 12ft barge & getting absolutely trashed, I was hooked on sea paddling. Over a period of thirty-five years I've surfed, white watered & sea kayaked in locations around the world. I've guided as a full-time professional for the past sixteen years and my journey continues.