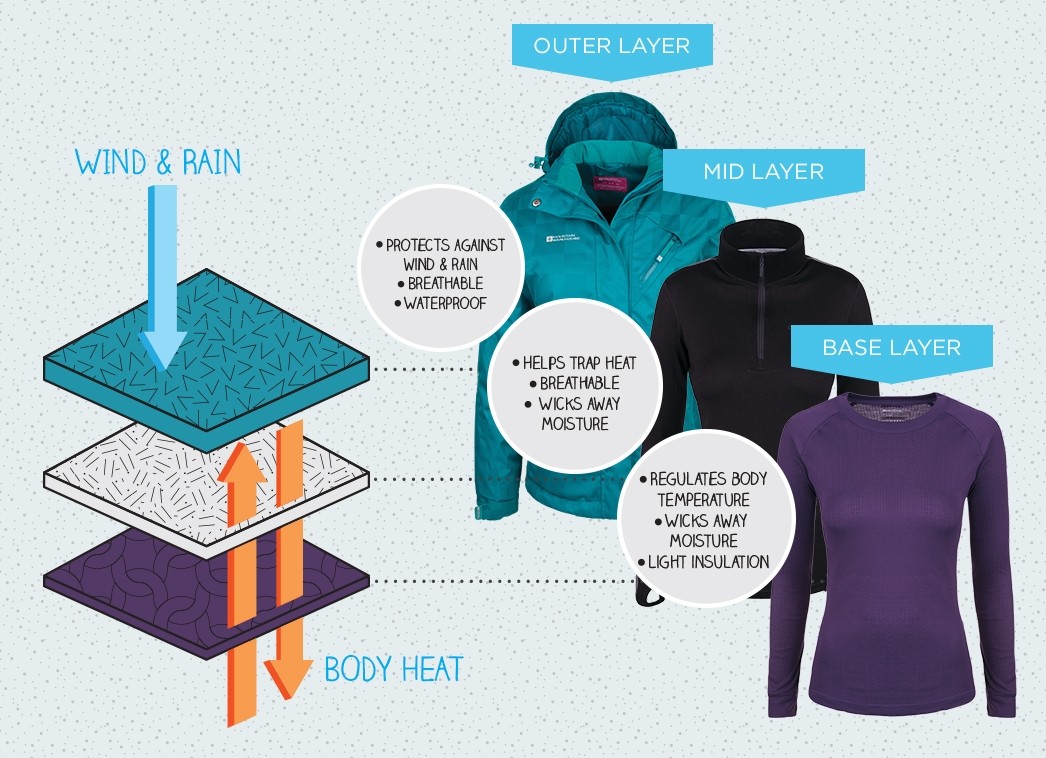 8th March 2018 / Equipment & Clothing
Sun Protection and Layering
Sun Protection
This week we're going to look at points two and three of the 'Ten Essentials' introduced in January 2018 for enjoying the outdoors; sun protection and layering of clothing. We won't spend too much time on the former as it is common sense but it still surprises me how many people don't take the most basic precautions.
Sun Protection
Being outdoors creates unique challenges with sun protection i.e. sun glare off the water or snow, extended periods in direct sunlight and so on so we work to a simple four point guide as follows;
1. Sunglasses - protect your eyes from water and snow glare. Keep them on you at all times and USE them.
2. Cover - use sun cream, clothing and wide brim hats to protect your exposed arms, face and neck. Don't underestimate the power of 'sun reflection' to burn you.
3. DRINK - approximately 20oml of fluids every 20-30 minutes. Dehydration is a common ailment when playing outdoors.
Pretty straight forward stuff so let's move on to the more technical and just as important 'layering system'.
Layering your clothing
This is a simple and effective method of doing two important functions;
1. Regulating body temperature and comfort
2. And managing moisture
By layering your clothing, a walker or paddler can regulate their body temperature by removing items of clothing (a layer) or venting by unzipping/opening items of clothing. The venting allows warm air to escape and cooler air to enter thus cooling parts of your body. And it also allows moist air (sweat) to exit your clothing thereby managing the moisture that builds from within. The problem with internal moisture under your clothing is that you get wet from the inside out and when you stop that moisture gets cold very quickly, dropping your core body temperature within minutes. The damp clothing can also be very difficult to dry during the winter months wild camped in a tent.
So layering is an important concept and you should consider this carefully when buying your clothing. All items should have the ability to vent by directly unzipping as well as wicking moisture through the material such as Goretex.
The Base Layer
The base layer is the first layer that sits directly against your skin. A base layer has two main functions- to regulate your body temperature and wick away moisture from the skin.
A base layer is your first layer of protection against the elements and will provide a small amount of warmth. A base layer should also 'wick' or 'transport moisture or sweat' away from the body. This will help to regulate your body temperature as any moisture build up can draw warmth away from your body.
Cotton clothing is a 'no no' as a base layer. Cotton will soak up any moisture that may build up but won't dry out making you feel very cold. If you are taking part in a more vigorous activity, such as cycling or running for example, then wearing a base layer by itself would be suitable.
The Mid Layer
The function of the mid layer is primarily to provide insulation. A mid layer will direct any body heat that your base layer didn't retain back into your body and help stop cold air passing through to your body.
A good mid layer will be breathable and also wick any moisture away from the body so any moisture trapped by the base layer is transported out to be evaporated.
Micro-fleeces, merino wool tops, soft shells and thin insulated jackets are popular mid layers. A thin fleece or merino wool top could be worn during milder conditions. Thicker fleece or soft shell jackets would be suitable for colder weather and if the weather is really poor, then warmer insulated jacket may be a better option. In some cases, if the weather is fair, a base layer and mid layer might be all you need.
The Outer Layer
The main purpose of the outer layer is to protect you from the wind and rain. Often the outer layer will be waterproof and breathable which will allow sweat and water vapour to escape the body and also keep you dry should it rain.
In most cases a thin shell jacket opposed to a heavy, warm jacket is all you would need as your mid layer should be working to keep you warm. If it is particularly cold or even freezing then you may consider a warmer jacket or even another mid layer.
Using a layering system will allow you to self-regulate your own body temperature as you feel necessary. If you find yourself on the chilly side, then reach into your bag and pull out that fleece. It is quite likely you will build up heat as you walk or paddle anyway, so if you start out cold, after a while you may feel too warm and need to reduce layers. Something you couldn't do if you didn't use a layering system.
For free no obligation advice contact NOMAD Sea Kayaking on 01473 - 375 026 or adventure@nomadseakayaking.co.uk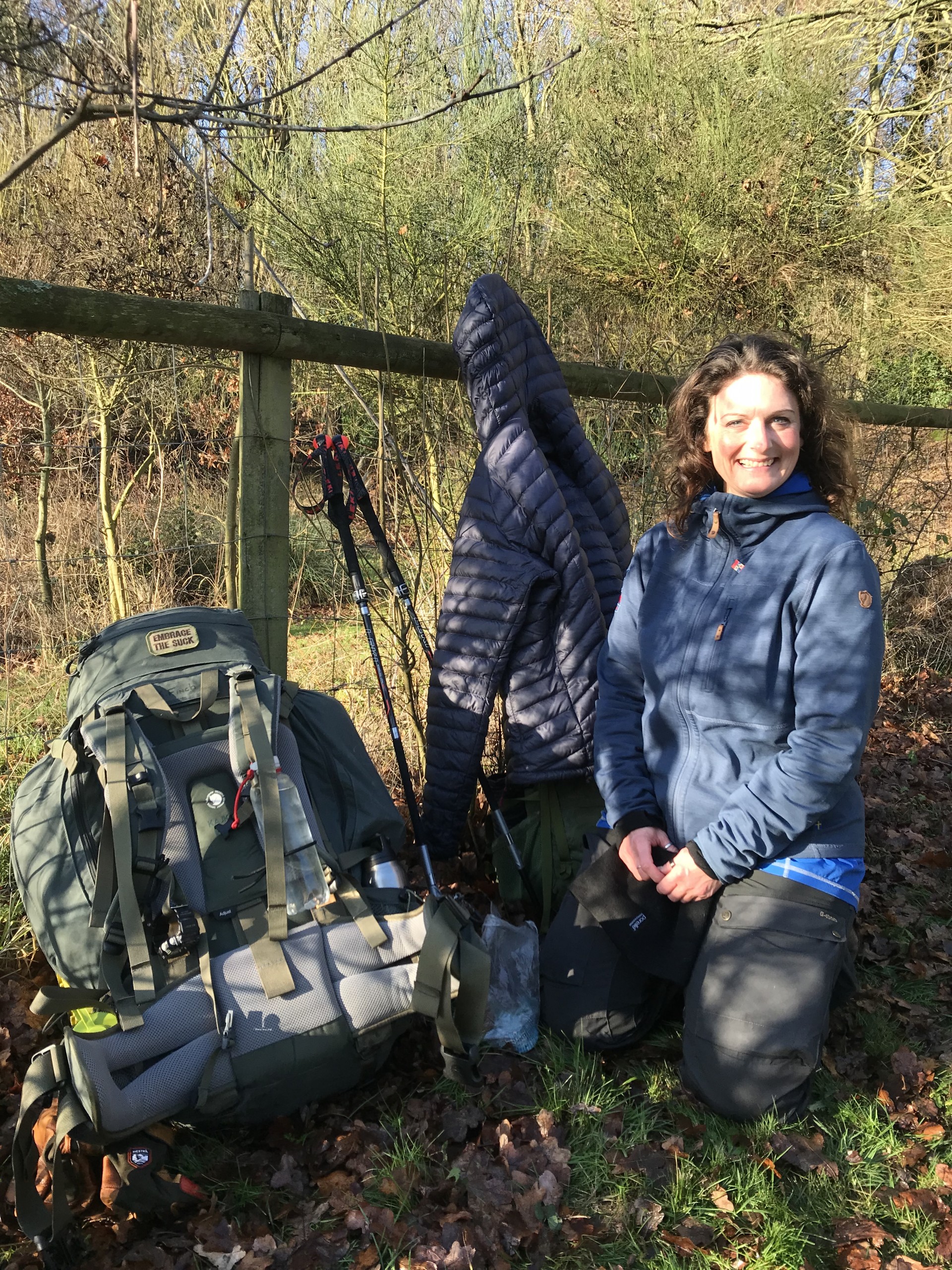 Becky MacInnes-Clark
Her love of the outdoors is plain to see & she believes that every generation regardless of age should get outside, appreciating what the outdoors has to offer, both on & off the water. Introduced to paddling at 16, learning the basics on the Deben, Ore & Alde estuaries. After a few years of not being near a kayak, NOMAD Sea Kayaking brought her back to the water & reignited her paddling interest, NOMAD also strengthened her love of hiking! She completed her first Fjällräven Classic trek in 2018 as part of Team NOMAD with our Lead Guide, covering 110km of hiking and wild camping in Swedish Lapland just North of the Arctic Circle. In autumn 2019 she hiked & wild camped 190 miles across the UK's Coast to Coast. There will be more hiking when she is allowed! Becky brings 25 years of experience of sales & a strong love of the outdoors & the environment to NOMAD Sea Kayaking. She is working towards her BCU guiding qualifications.