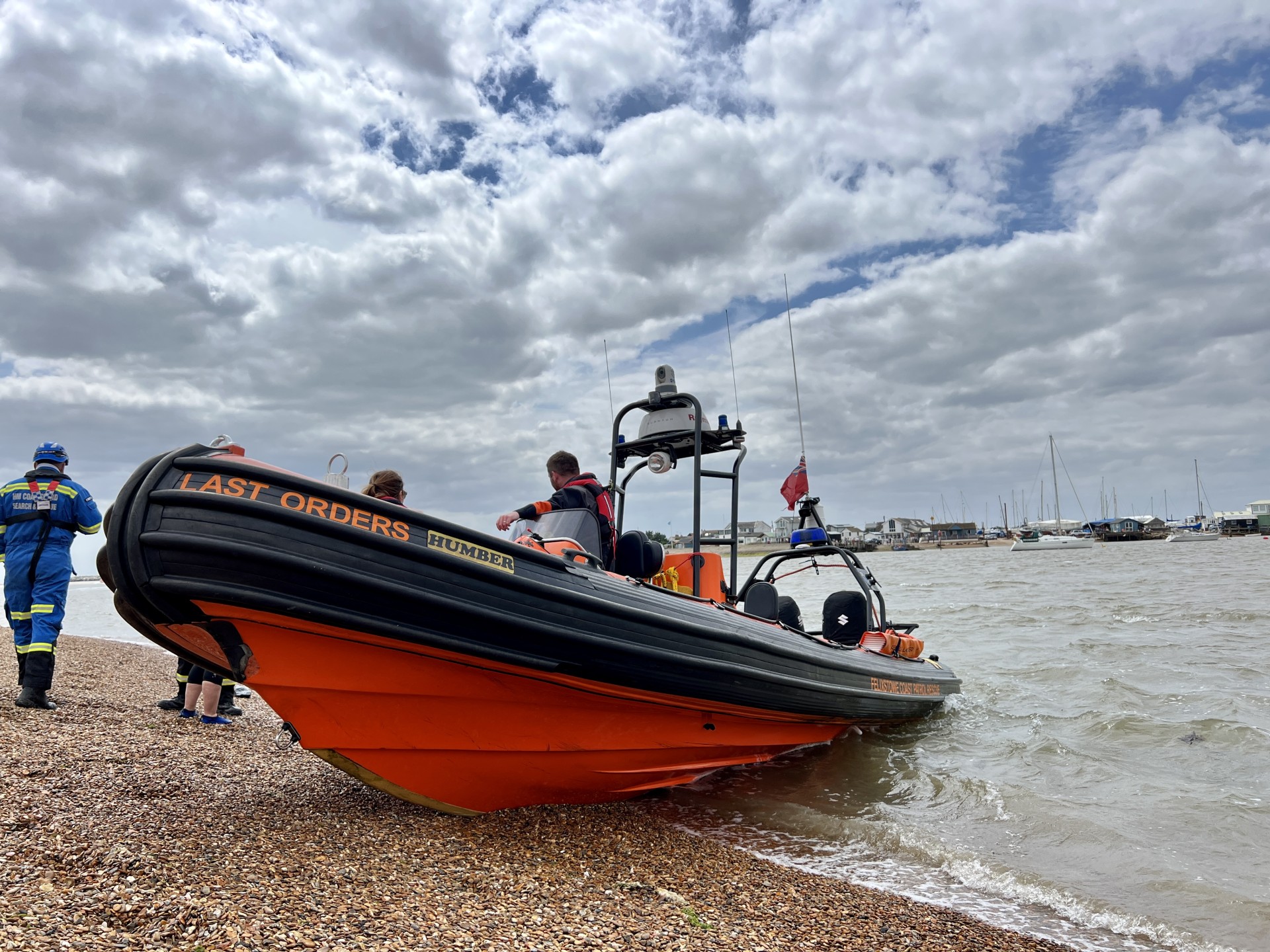 4th July 2023 / Safety
Felixstowe Coast Patrol and Rescue.
The ocean going Humber rigid inflatable planed across the shoals of the mouth of the Deben estuary, responding to a tasking by the Marine Coastguard Agency. Two jet skiers (one without a buoyancy aid) wiped out a hundred feet offshore in a very strong ebb tide and offshore winds gusting to almost thirty miles per hour. Predictably, the jet-ski was blown out to see in seconds and the two hapless, now swimmers, considered their options. Swim for it or drown; the former being impossible in the sea conditions & the latter a very stark reality.
Last Orders dropped off the plane as they decelerated and made their approach downwind of the two casualties. Quickly recovered to the rear deck of the R.I.B., the jet skiers drip dried as the rescue boat chased their drifting jet-ski, well out to sea. The now silent jet-ski was slowly towed up the estuary back to safety and the coastguard met the two fools for a little chat about 'brains' and deep, fast flowing water!
I had landed my group from a weekend of wild camping a few miles north and the first I knew of an incident was when a member of the public ran up asking for help. My Guides and I had seen Last Orders twenty minutes earlier when we chatted with the crew, thanking them for standing on station whilst I landed my group of weary paddlers at the completion of a long paddle in ever deteriorating sea conditions. The professionals (unpaid volunteers) they are; the crew watched over us and as a Lead Guide, its always a comforting sight seeing that big, red and black Humber in the distance, knowing they are patrolling, keeping us safe.
I've spent eighteen years as a professional Guide, coaching and leading groups along the Essex and Suffolk coast. As a company, NOMAD Sea Kayaking has an enviable 100% safety track record; a fact I am personally very proud of. We work exceedingly hard to manage the expectations of our guests through our website & the guidance we provide online and through our small office in east Suffolk. We are abundantly clear on our safety protocols and we never compromise on safety. Never.
In fact, our two Lead Guides have the authority to refuse entry to the water to any (paying) guest who endangers them, their guide team and/or our guests. And without a refund! No compromise! No matter how much they threaten or abuse, I'm not killing myself or anyone else due to the ignorance of one or two fools.
Nevertheless, we can't control the weather nor the sea conditions, nor can we ensure all of our guests are fit both physically and mentally. Over the past eighteen years of operations, we have noticed how our guests have steadily become weaker in both respects and the trend continues. We regularly have challenges on the water with guests unable to paddle or their ability is so low, we miss our tidal windows. The knock-on affect can be long tows, bale outs on beaches and generally putting a whole lot of unnecessary energy in to safety that we wouldn't have had to, were the public just a little hardier and listened to instruction. Nevertheless, this is my chosen profession and I wouldn't swap my office for yours if you gave me a jackpot winning prize ticket.
Hearing the crew of Last Orders over the marine VHF tasking to another casualty in distress fills me with overwhelming confidence. The confidence of knowing that I, as a Lead Guide responsible for sometimes up to twenty people on the water, have the highly professional and competent volunteer crew of the Felixstowe Coast Patrol, on my doorstep patrolling. Ready to deploy to any emergency along our beautiful coastline, arriving on scene well before anyone else, saving lives.
On dozens of occasions I have had the Felixstowe Coast Patrol in sight, patrolling offshore or slowly cruising an estuary, waiting for that call, waiting to respond, waiting to save lives. I want to thank all of the volunteers at Felixstowe Coast Patrol and Rescue from all of us here at NOMAD Sea Kayaking. To all of the crews, helms, admin staff and fund raisers; THANK YOU for your dedication, commitment and hard work.
I look forward to paddling at the head of another group of sea kayakers and seeing Last Orders faithfully patrolling our waters.
Please DONATE whatever you can afford to this life saving, local charity. And if you're a water user, particularly a non-buoyancy-aid wearing stand up paddle boarder, GET DONATING!!
NOMAD out!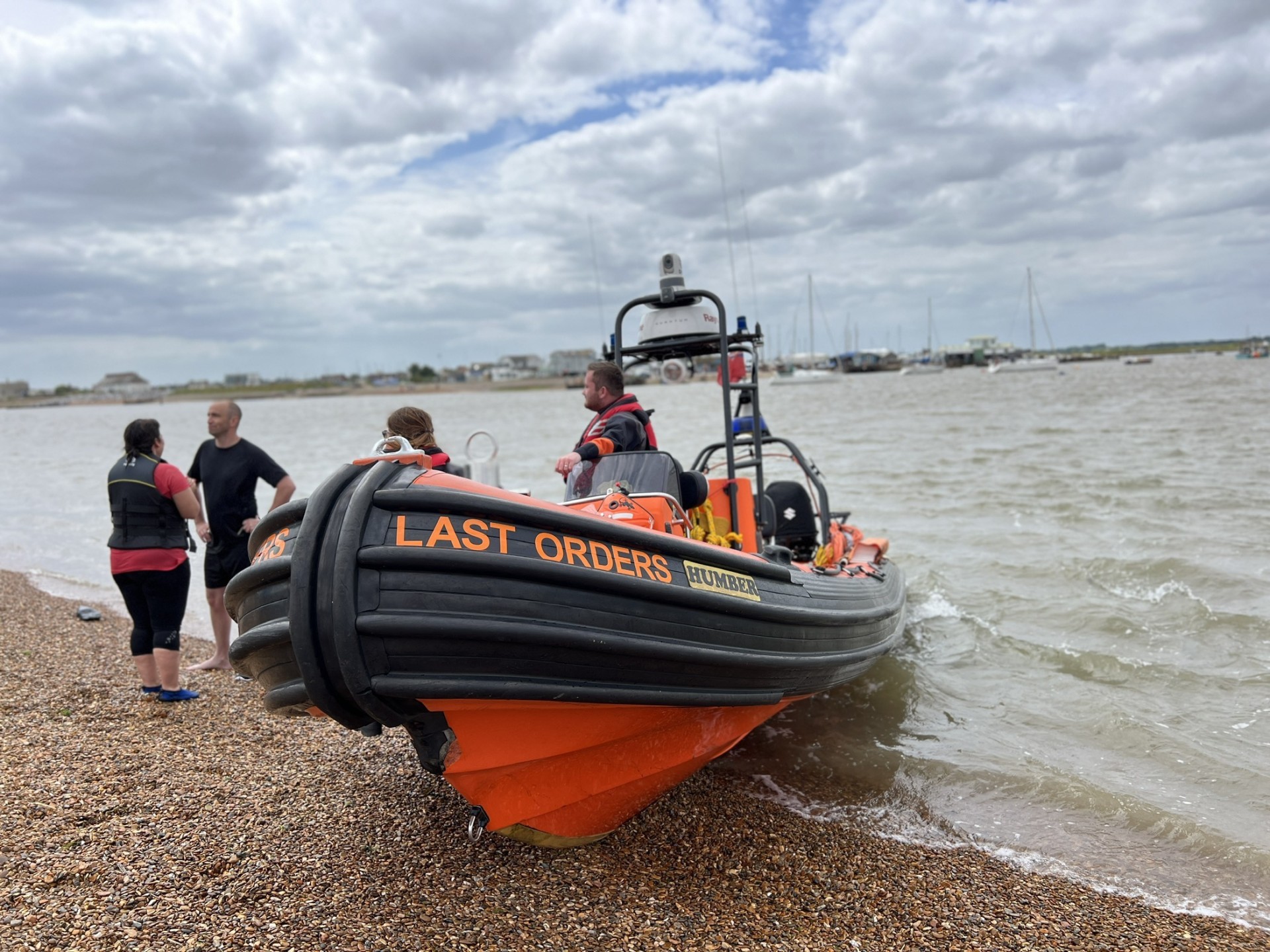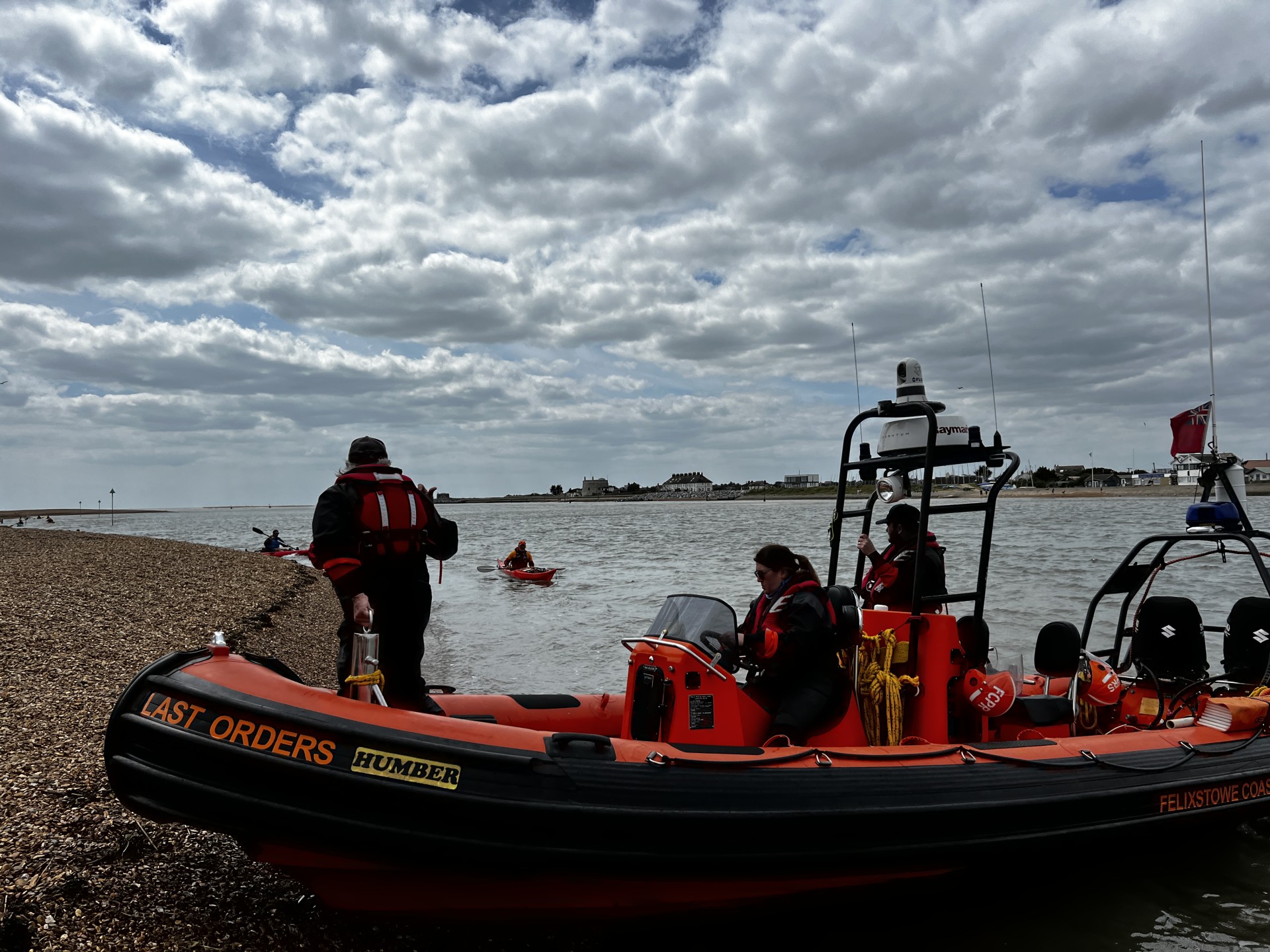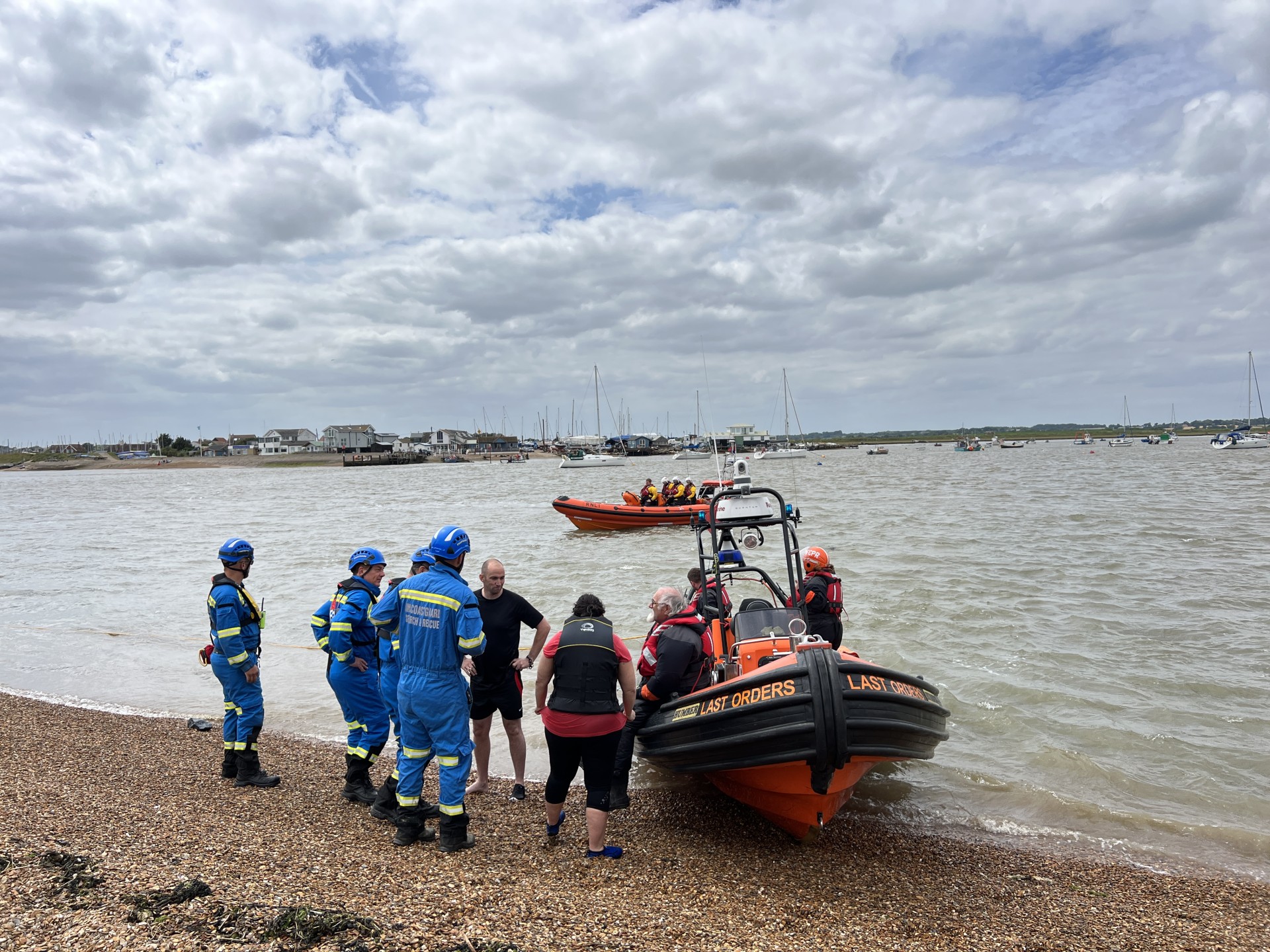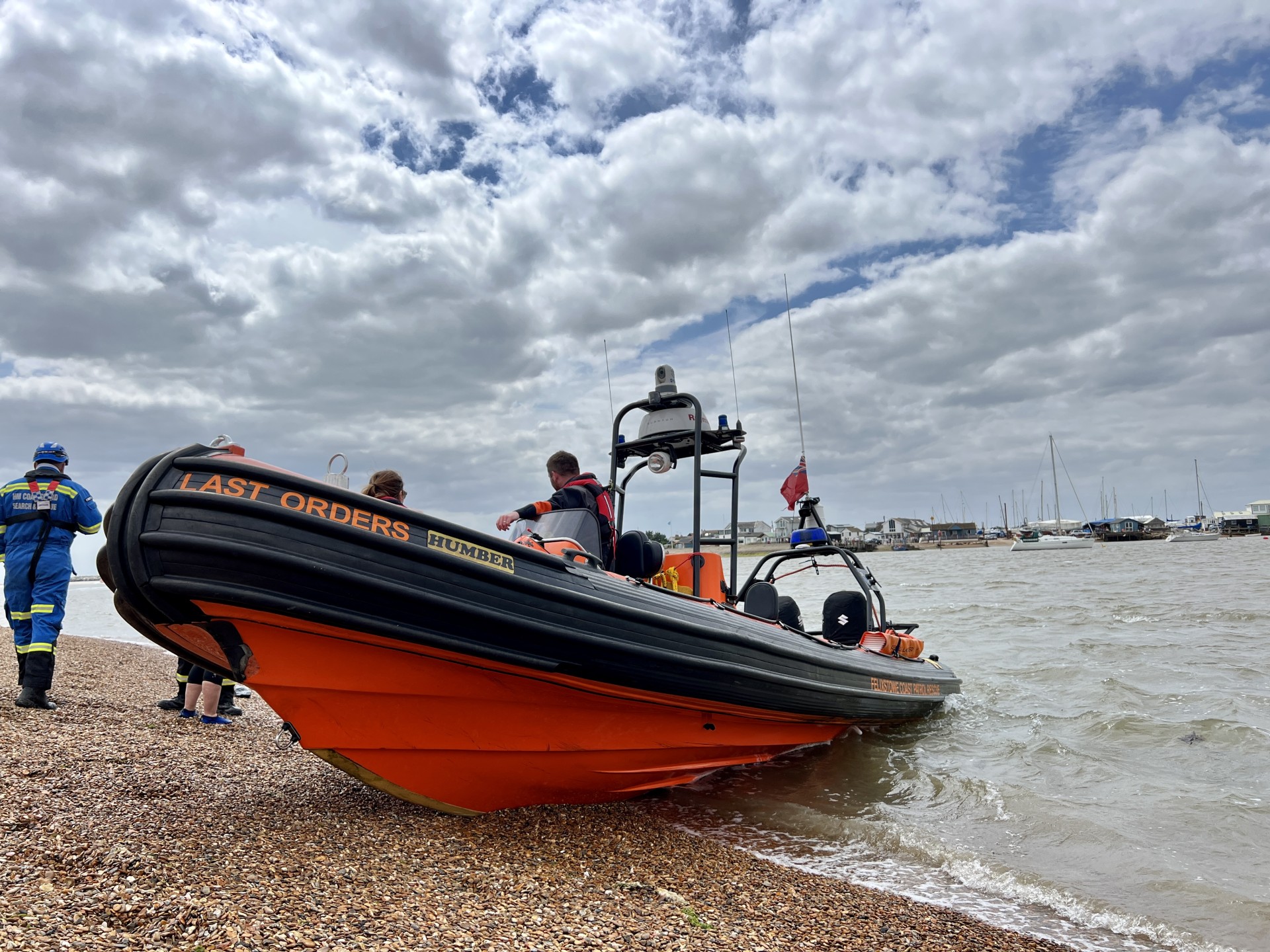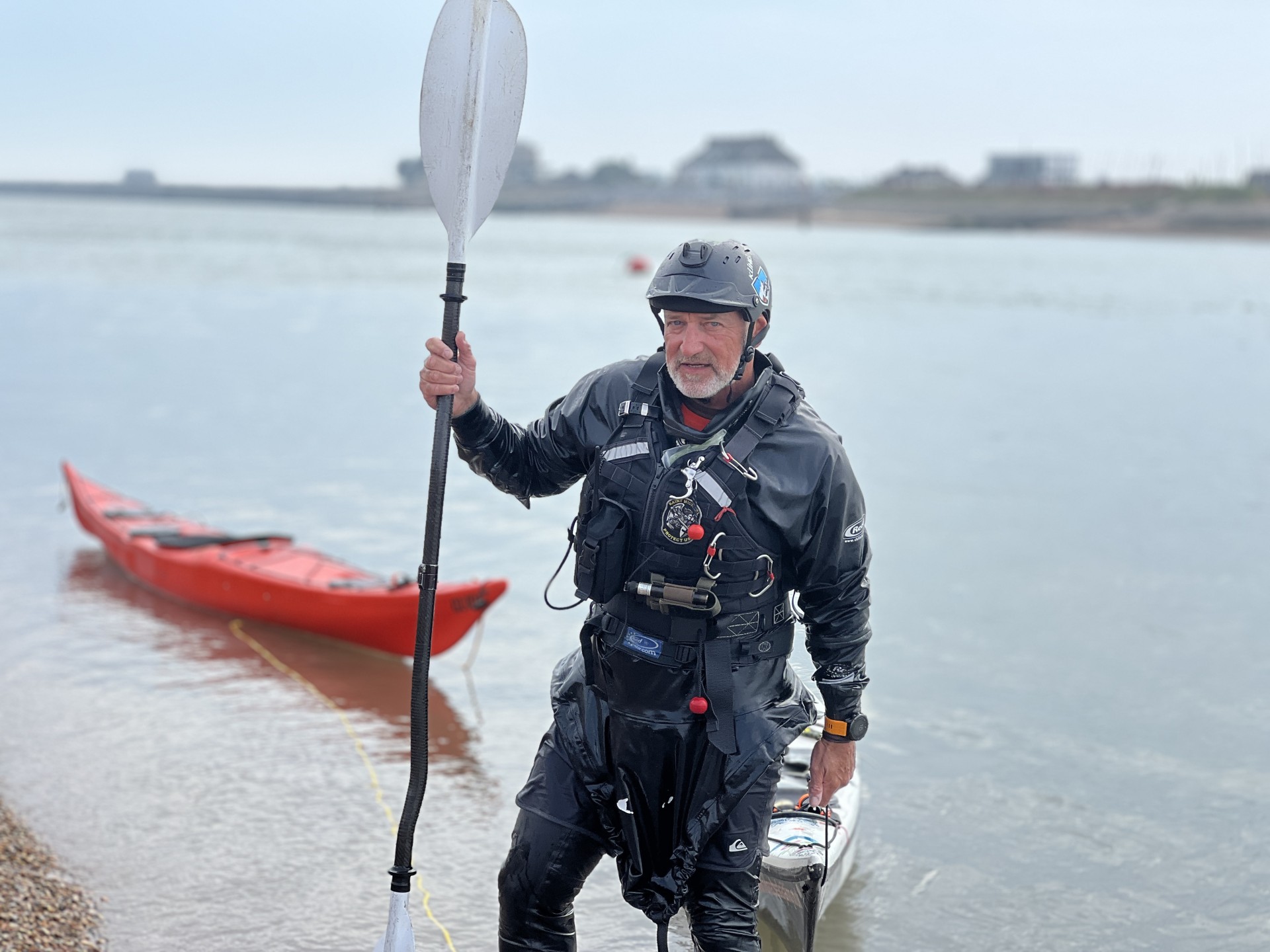 Kurt Finch
Since surfing with the pros as a kid in Durban South Africa on my hollow 12ft barge & getting absolutely trashed, I was hooked on sea paddling. Over a period of forty-two years I've surfed, white watered & sea kayaked in locations around the world. I've guided as a full-time professional for the past eighteen years & my journey continues.