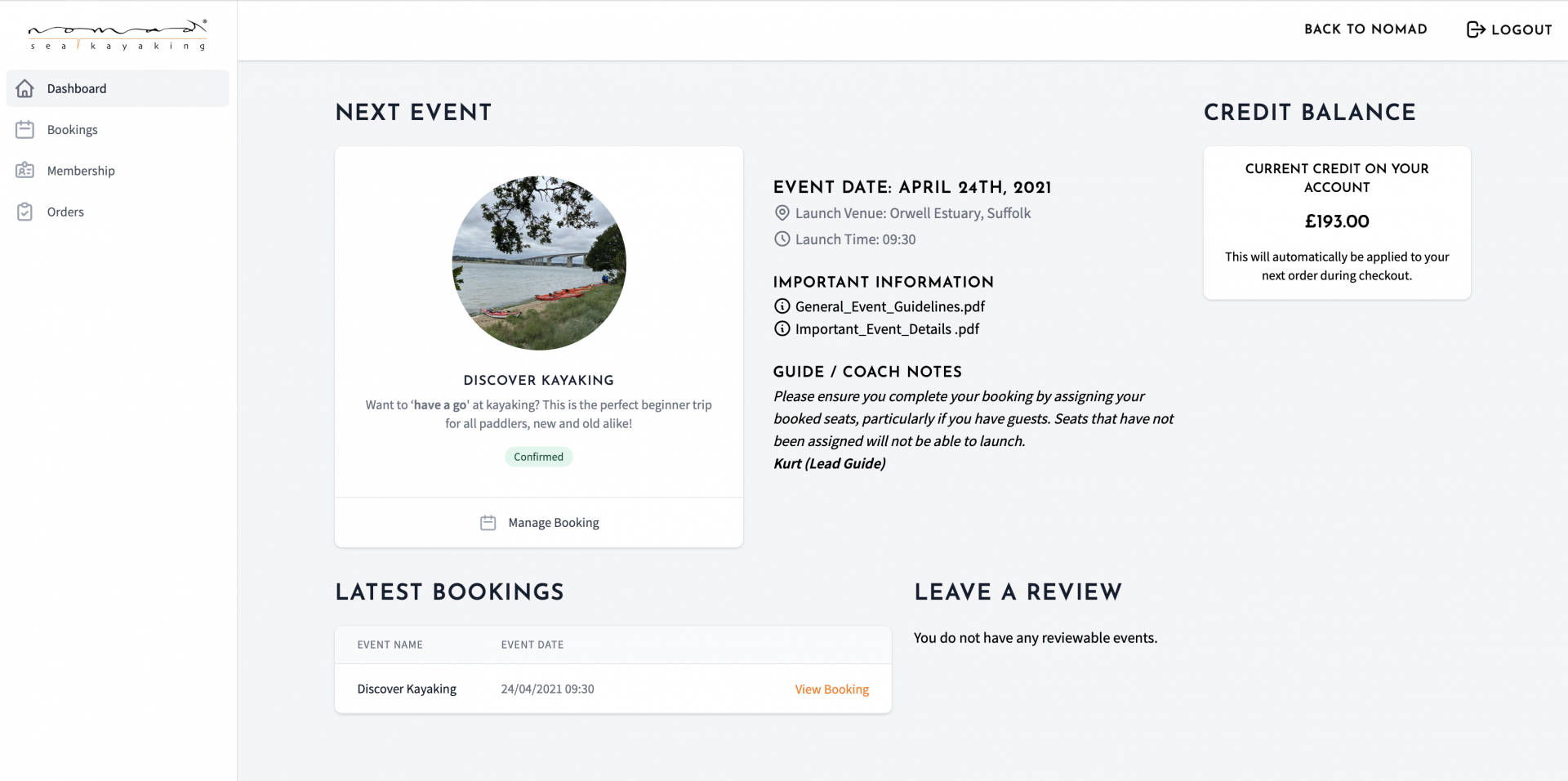 13th April 2021 / General
Assign It or Lose It!
You've made your booking, now you need to tell us who you have booked for. Don't leave the website before you have completed your booking & accepted your seat & invited your guests to do the same. It's simple; non-assigned seats will NOT be able to attend the event, even if you turn up on the scheduled day. Oops!
The reasons for this are simple;
1. If you book for yourself & a guest/s, you cannot accept our terms & conditions of trade on behalf of someone else. Hence, you assign a seat to yourself & invite your guest/s by email so that they can do it themselves. This is all done on your secure account & is a simple & quick process to follow & takes literally a matter of two minutes to complete. Your guest/s receive the email, click on the link, & upon entering our website, simply accept their invitation by completing their information.
2. The information provided by the guest helps the Lead Guide plan your event & is critical to your safety & comfort & that of the entire group. For example, if a guest is 6 foot 7 inches tall, this will affect their stability on even the largest & most stable kayak, with the Guides having to provide special attention to that guest, possibly delaying the entire event. So gathering this information well in advance of your event is critical for NOMAD Sea Kayaking to be able to manage our equipment, a number of Guides & timescales to provide a high quality, safe & enjoyable event.
3. NOMAD Sea Kayaking has a duty of care to all of our guests & is responsible for their well-being whilst in our care. As such, we accept huge liability, both as a company as well as individual Guides under UK criminal law. Therefore, NOMAD Sea Kayaking, cannot & will not take any guest on any event if they have not accepted our terms and conditions of trade, provided the basic information we need &/or follow our safety guidelines & direction of Guides.
4. The cut-off for all event bookings is 48 hours prior to the scheduled launch time & date of that event. We can accept seat assignments up to 24 hours before the event which can be done online from your personal 'dashboard'. This allows us time to allocate Guides & the correct number & type of kayaks, paddles & buoyancy aids & ensure they are in the right place for the right time. If you have not allocated your seats you will not paddle.
So, as you can see, completing your booking is very important so PLEASE do it. It's a simple & quick process so get cracking! And don't forget to chase your guests & ensure they have accepted your invitation. You don't want to turn up on the day of your event with your family or friends & half of them have to be left on the beach simply because your booking wasn't completed.
Finally, folks, if you need help with anything, please DON'T EMAIL - telephone for an instant response and you'll then know it's been done. Emailing three weeks before an event to a 'no reply' email address, not following up & then expecting us to sort out your problem a few days before the event is unlikely when you have tied our hands are tied! So as Tom Cruise exclaims in the movie 'Jerry Maguire', quote "help me to help you"! Much to the chagrin & piss-taking of Cuba Gooding Junior.
NOMAD Sea Kayaking has gone through more than a year & a great expense to build a new website that is highly functional & provides as much control as possible to our guests. It's simple enough & if you need any help, please telephone our office during business hours on 01473 -375 026.
Thanks, Peeps!
Kurt Finch
Since surfing with the pros as a kid in Durban South Africa on my hollow 12ft barge & getting absolutely trashed, I was hooked on sea paddling. Over a period of thirty-five years I've surfed, white watered & sea kayaked in locations around the world. I've guided as a full-time professional for the past sixteen years and my journey continues.