17th May 2022 / Tips
Repair Kits for Sea Kayakers - Why do we need them?
Your bow breaks through the crest of a wave & your paddle bites over the top of the foaming crest, driving over & down to the trough. Your seventeen foot sea kayak planes, speeding through the water with the ease of a design used for hunting whales by native inuit beginning some five thousand year ago.
The easterly picks up, blowing the foam from the rows of waves running at you like lines of cavalry. Your bow naturally weathercocks into the wind & you sweep to accommodate the new track of your kayak. You break through the crest of another swell & the bow is sucked into the wind again. Bracing your right leg, you edge naturally but the sporty sea conditions don't allow for much, so your left hand slips down to the skeg slider and .... nothing. The wire has broken!
Inshore, the surf has increased to three metres & smashes across the rocks along the beach. You don't fancy side surfing waves that big & thick so it's on to the next beach two miles up where you know you have a sheltered landing. An hour & a half later & you've replaced your keg cable, thankful you don't have to edge the five mile return journey in three metre swells. Skeg engaged two thirds & you're back enjoying the following sea on your return home. All thanks to the humble little repair kit!
The scenarios are numerous; holes in your plastic or composite hull, a missing day hatch cover completing a self-recovery up the back deck (almost sounds rude!) or a hole in your thermarest sleeping matt. A repair kit is a an underrated & often ignored piece of kit but a necessary item to carry. But what to include?
Well, that's like deciding what colour pants to wear with your maroon chords & pink shirt (collar raised of course); it's whatever works for you. I definitely recommend gaffer tape; good for all manner of repairs around camp & works well for leaking boats (don't be shy with how much you use). For plastic repairs, epoxy putty hardens in minutes & can be sanded within twenty four hours. Spare deck line to secure deck line after a RDF (recessed deck fitting) break or better, a few spare R.D.F.'s & a matching screwdriver (preferably on a handy knife/tool). And my final recommendation, an old fashioned bike puncture repair kit; good for all manner of patches from dry suits to tents (tenacious tape works well too but is expensive).
Do some research & build your own little repair kit. It doesn't have to be big or costly. Just the basics using common sense to drive your decisions on what to take, a little 'expert' advice (advice is always free at NSK) & some research on YouTube & Google. Carry your repair kit at all times; the one time you need it is when you've left it in your kit bag, back in the car. Fat lot of good that is!
NOMAD Sea Kayak offers the entry level 'Introduction to Sea Kayaking - Level 1' courses throughout the year (covering repair kits too) so get yourself trained to extend your sea kayaking adventures!
Safe paddling my friends.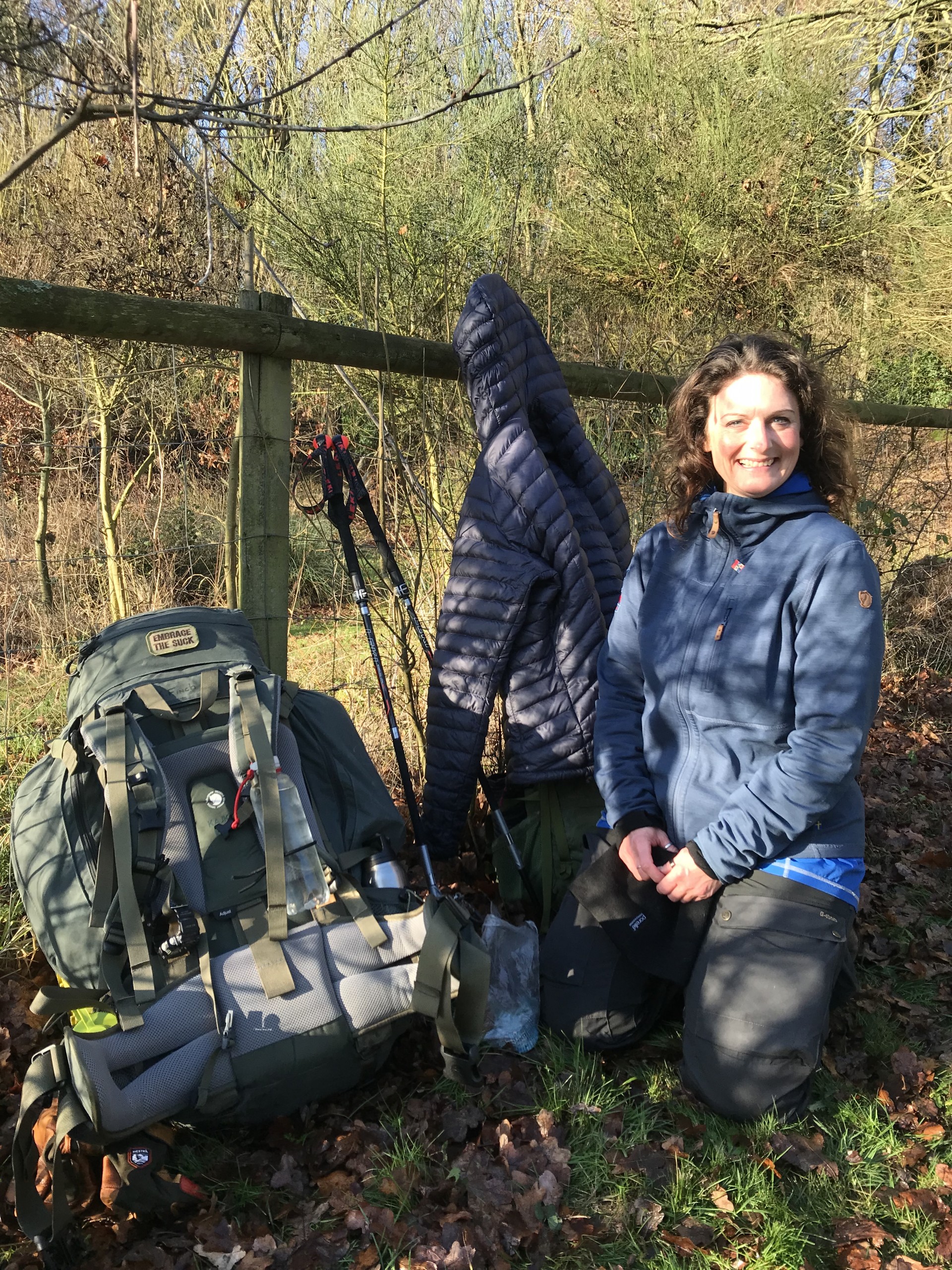 Becky MacInnes-Clark
Her love of the outdoors is plain to see & she believes that every generation regardless of age should get outside, appreciating what the outdoors has to offer, both on & off the water. Introduced to paddling at 16, learning the basics on the Deben, Ore & Alde estuaries. After a few years of not being near a kayak, NOMAD Sea Kayaking brought her back to the water & reignited her paddling interest, NOMAD also strengthened her love of hiking! She completed her first Fjällräven Classic trek in 2018 as part of Team NOMAD with our Lead Guide, covering 110km of hiking and wild camping in Swedish Lapland just North of the Arctic Circle. In autumn 2019 she hiked & wild camped 190 miles across the UK's Coast to Coast. There will be more hiking when she is allowed! Becky brings 25 years of experience of sales & a strong love of the outdoors & the environment to NOMAD Sea Kayaking. She is working towards her BCU guiding qualifications.