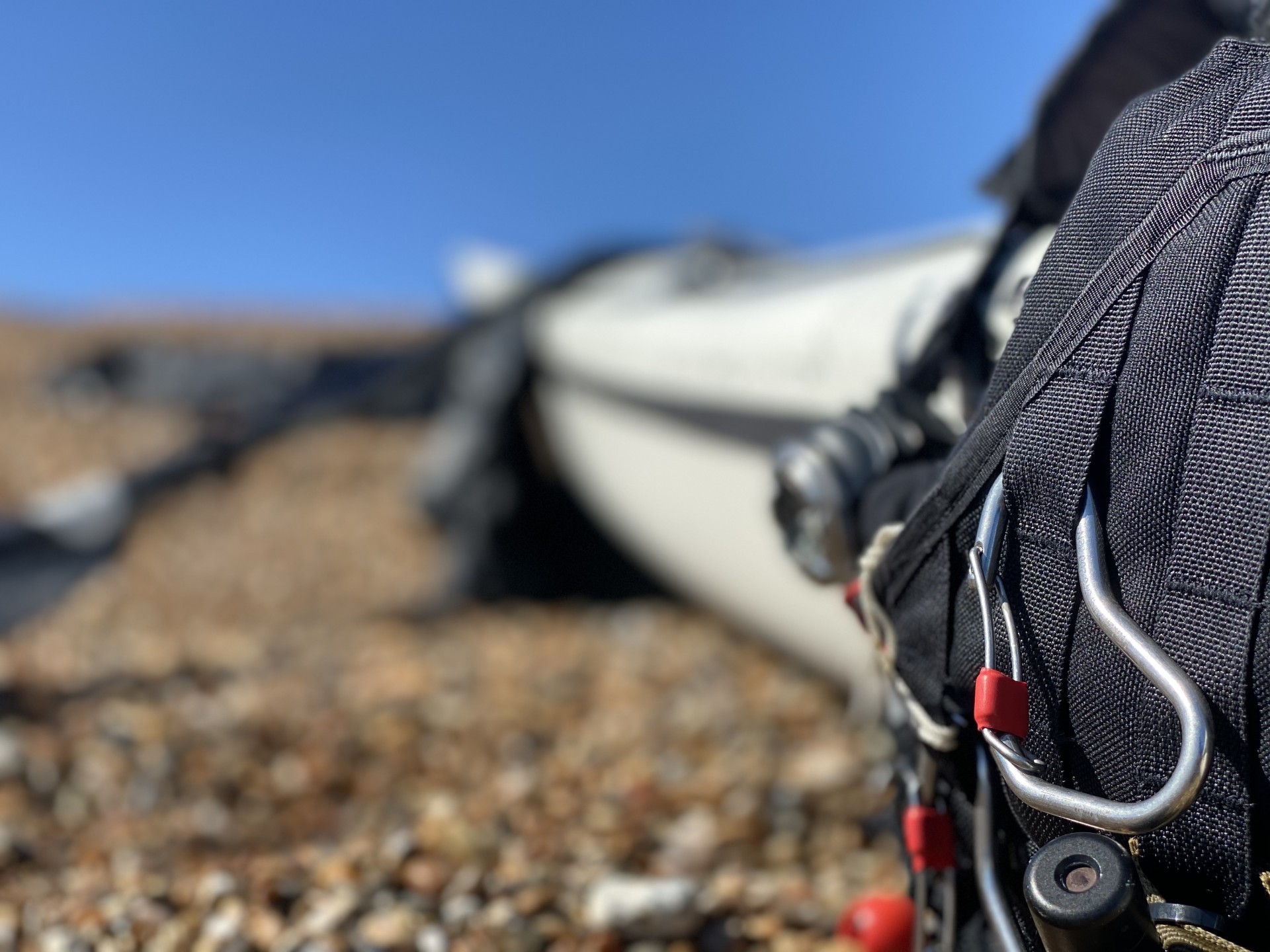 7th July 2022 / Safety
Buoyancy Aids - What Type?
What buoyancy aid should I get? What colour? How many pockets? It really doesn't matter, so long as you wear the thing!!
Since 1995 all buoyancy aids sold in the UK have to be CE approved to European and international testing standards. The bottom line; it will keep you afloat as long as you adhere to the size & weight guidelines i.e. 50 Newtons of flotation for seventy or more kilograms. The heavier the individual, the less buoyancy is provided.
So, as long as you wear a buoyancy aid AND it's correctly zipped & buckled up, it will go a long way to keeping you alive.
You want to ensure your buoyancy aid is as tight as you can get it whilst able to fill your lungs completely with one good breath of air. A snug fit ensures it doesn't ruck up around your head when you're in the drink. For the blokes with bellies? LOSE the belly fatty - get off your butt & do some exercise!
So what dictates the colour and type of buoyancy aid you should choose? Colour is irrelevant and will make absolutely no impact on being seen in the water. However, what you carry on and in your buoyancy aid most certainly will. So let's get to it.
Following is a succinct summary of the basic items that can save your life when you're in the water and in need of urgent help;
In no particular order:
1. Marine VHF radio: do a one day course for your licence registered with Oftel. You don't need a licence to buy your radio, just to operate it.
2. Whistle, a stainless steel pea whistle: the ringing tone carries over the water in wind. Avoid plastic high decibel whistles.
3. Heliograph (reflective) mirror: cheap & lightweight & easy to use.
4. Sheathed knife: for cutting tow lines & cordage in emergencies & clearing jammed skeg boxes.
5. Strobe beacon: accessible by hand & only used when in trouble.
6. A basic baseplate compass: Buy a good reliable brand.
7. Distress flare: small divers flare with a rocket on one end & smoke on the other.
7(a): Alternative to pyrotechnics: Laser flare, visible up to 30 miles day & night. Unlike pyrotechnic flares, these flares are non-flammable, environmentally safe & operate continuously for 5 hours on a single CR123 lithium battery.
So, if you come out of your kayak & can't re-enter or even worse, lose contact with your kayak, you have at least five means of calling for assistance. Drifting in a strong tide having lost your kayak, with a strong offshore wind, that chocolate bar will not save your life & nor will a plaster for your boo boo. Get rescued by letting people ashore or on boats know you need assistance, before you die of exposure.
Get trained & test yourself with professional coaches who know what they are doing. You'll discover your personal limitations (physical & mental) & build your confidence. It's a lot of fun & you'll know for certain that you have a solid method of recovery BEFORE venturing out on the sea.
Bottom line; get trained, get (cleverly) equipped & be SMART by wearing your buoyancy aid whenever you go out on the water. Period!
Do you want to learn a basic assisted recovery? Join us on our next Introduction to Kayaking training course. Need more advanced self-recovery method; the Introduction to Sea Kayaking, Level 2 training course will do that for you. Trained or untrained - which are you?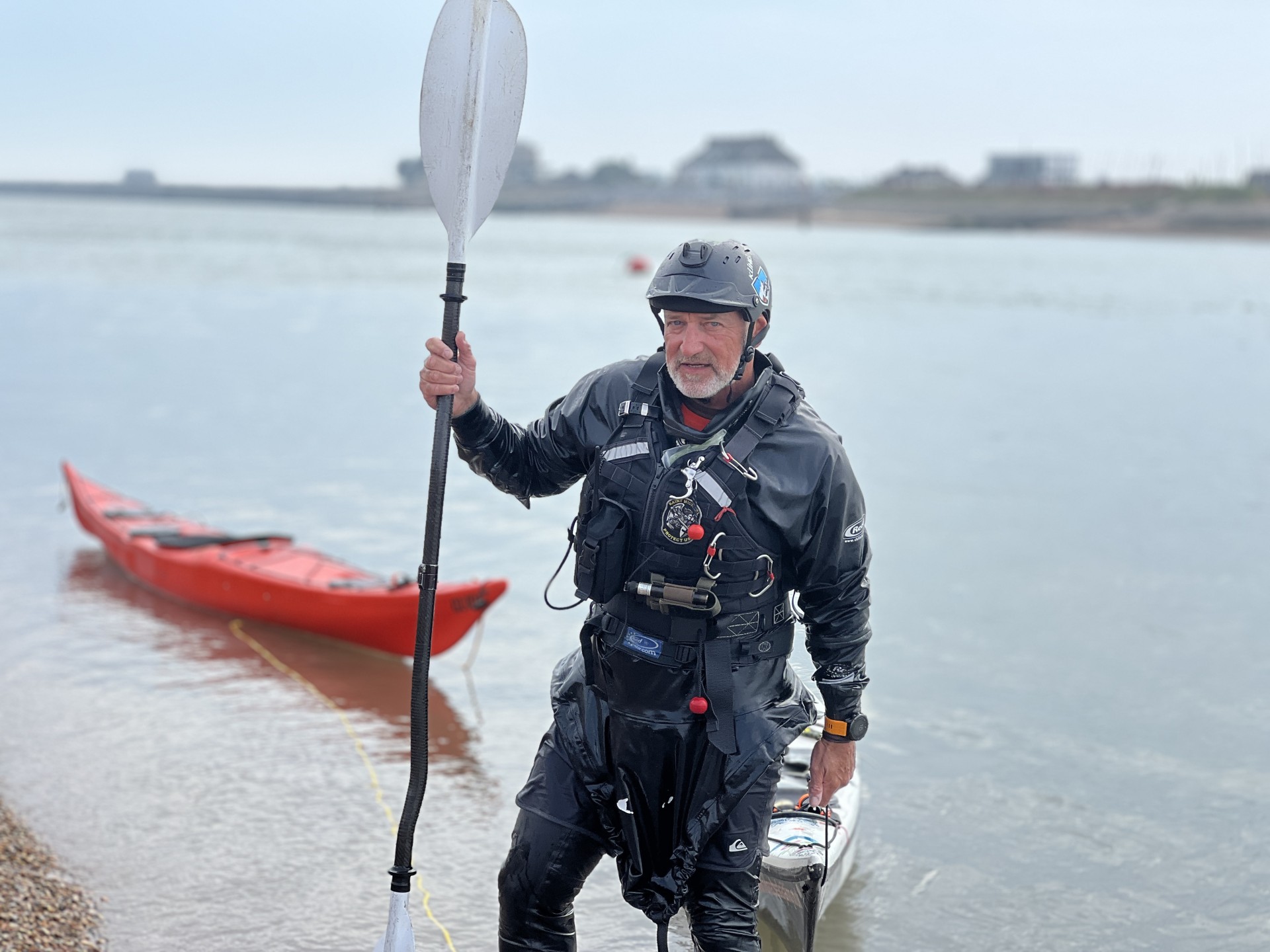 Kurt Finch
Since surfing with the pros as a kid in Durban South Africa on my hollow 12ft barge & getting absolutely trashed, I was hooked on sea paddling. Over a period of forty-two years I've surfed, white watered & sea kayaked in locations around the world. I've guided as a full-time professional for the past eighteen years & my journey continues.