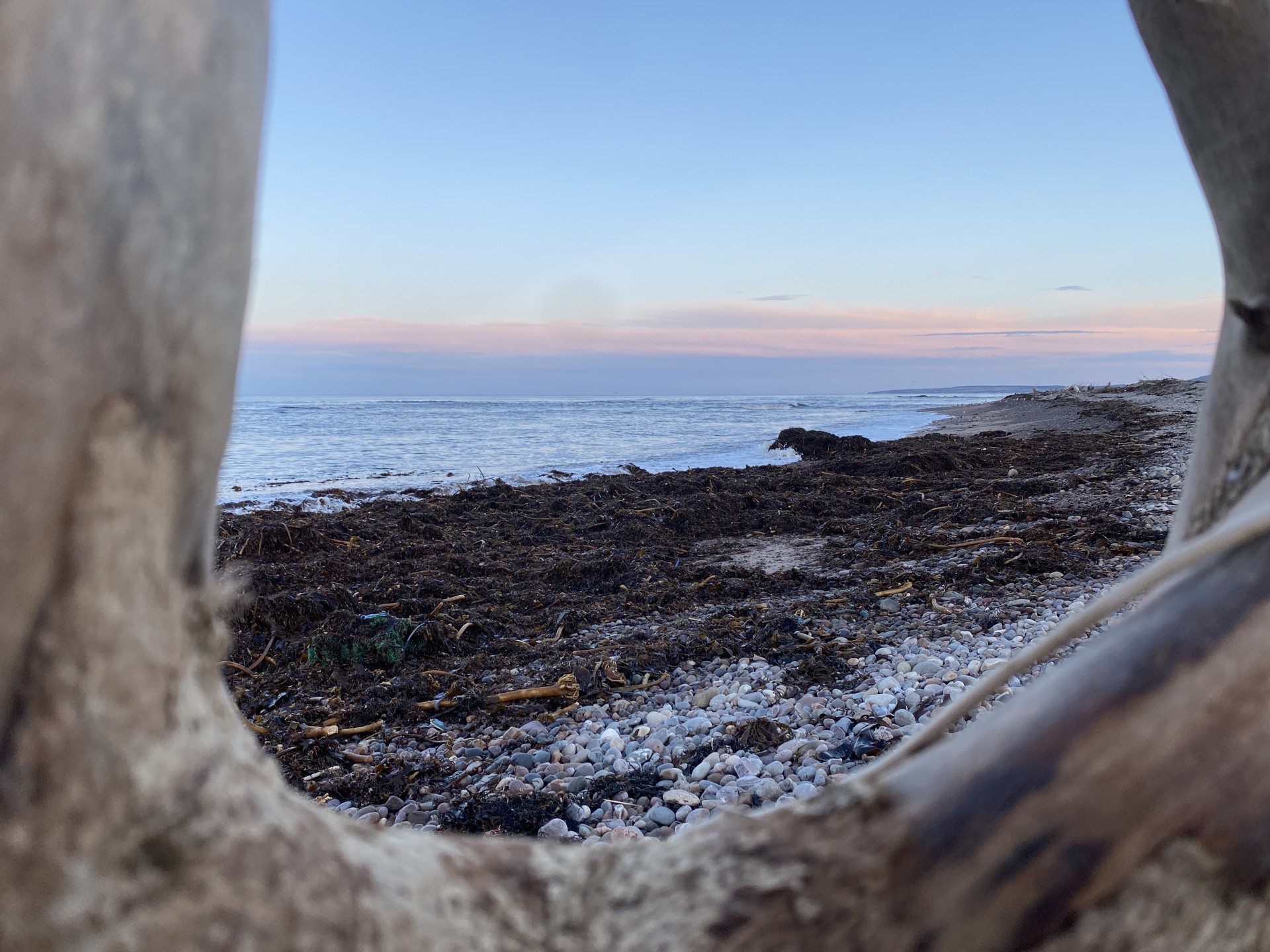 22nd December 2021 / General
Five Good Reasons to Sea Kayak.
I have paddled on the sea since I was 5 years of age. I remember being flipped out of my inflatable dinghy in small surf with my dad watching (and chuckling) from the beach. I cried my eyes out but got straight back in. Years later, I surfed on Durban's south beach (South Africa) in huge surf (I was only 5'4" at the time) with surf skiers in little foam injected boats & bombproof rolls! I didn't have a roll & got trashed a lot!
I've fished from kayaks, free dived from kayaks for crayfish & spearfished, surfed & expeditioned from kayaks. I've even slept half under them (on more than one occasion). Needless to say, I love kayaking!
But the sea has it's own unique draws so we're going to focus on SEA kayaking. Following are FIVE good, solid reasons to sea kayak (I like to get straight to the point);
1. Low cost after the initial expenditure.
2. Great mental & physical exercise.
3. Access from any beach on our coast.
4. Accessibility; get to places others can never get to, even in a boat.
5. Spiritual freedom
6. I said just FIVE!!
So let's start at the beginning shall we.
1. Low Cost
Your biggest cost is your touring kayak and later when you upgrade to a full size sea kayak, usually second hand & often bought off the internet. Make sure you have a good (preferably local) school & their coach to advise you. NOMAD Sea Kayaking offers real time advice free of charge for all of its customers. When buying equipment, paddle & buoyancy aid, you should see the retailers expression when you hand your phone to him (or her) to speak to your 'personal coach'!
Once you have a good, used touring kayak, get on an entry level training course like the 'Intro to Kayaking' course. Get the basics under your belt; learn to control & manage your kayak, recover yourself & others in case of capsize & learn what equipment & clothing is needed to stay safe i.e. the bare essentials, saving you a lot of dosh! More importantly, how to use the gear & when.
Once you have made the initial expenditure which we estimate is somewhere around the £1000 - £1500 mark, everything after that is free with the exception of parking & a little time trip planning from your dining table.
2. Great Mental & Physical Exercise
Fresh air, cold water & sunshine when it's about which is more & more now with climate change. Plus, there's quite a bit of organising gear & loading & offloading of kayaks, walking down beaches and sometimes, fighting through surf. You'll be kept busy, that's for sure. At fifty-four years of age, I can eat anything while I'm paddling & not carry excess blubber!
3. Access From Any Beach On Our Coast
If you've ever had the pleasure of paddling a UK river & encountering fishermen & landowners you'll know where I'm going with this. Yep, the ole NIMBY! I've had running fights with abusive fishermen, barbed wire strung across the water by a so called 'landowner' & of course, how can I forget the "this is private property" (said nasally) brigade.
No such problem on UK beaches! You just have to get there & park, sometimes a challenge in itself but at least you don't have the confrontations upping your blood pressure. And the law of the sea states (in broad terms) that if you are in trouble i.e. storm seas, spring tides, sickness, injury and so on, you can legally land anywhere you are able. Huh!! Stick that in your pipe and contemplate it!
4. Accessibility; Get to Places Others Can Never Get To, Even in a Boat.
From 2007 to 2018 NOMAD Sea Kayaking led wild camping weekends along the Dorset coast from Ringstead Bay to Kimmeridge Bay. We paddled and camped all along that coast for eleven years, sometimes up to eight separate trips a year. One of the reasons we were so successful was, you guessed it, accessibility! We simply landed on beaches that were inaccessible from land and frankly, damn difficult to near impossible to land on by boat. But we could land by sea kayak if you knew what you were doing. Paddle a sea kayak & you'll explore gullies, features and caves never explored. Imagine sitting on a shingle beach thirty feet in to a coastal cave system with sea water dripping on your head & the smell of the sea in your nostrils. Truly, these are unique & special moments.
5. Spiritual Freedom
And it's those special, once-in-a-lifetime moments that bring you closer to your maker (whatever you believe that to be). The time to sit quietly & contemplate your life & the great beauty that surrounds you that we all miss. It's all there, right in front of us, but our busy lives, families, work schedules, 'to-do' lists and technology keep us from encountering these deeply spiritual moments. Be it a beautiful sunset from your kayak cockpit whilst munching chocolate or harbour seals playing below your kayak & nudging your paddle blade, these moments cannot be bought, ordered or manufactured.
So, there you have it! Five (damn good) reasons to take up sea kayaking.
"Where do I start" I hear you mumble? Join our most popular seasonal training course, the one day 'Intro to Kayaking' course & you'll leave informed, enthused & trained!
The team at NOMAD Sea Kayaking is on hand to answer any of your questions or just guide you (free with no obligation) in the right direction so ring or email.
As ever, be sensible, be considerate & stay safe. Merry Christmas to you all!!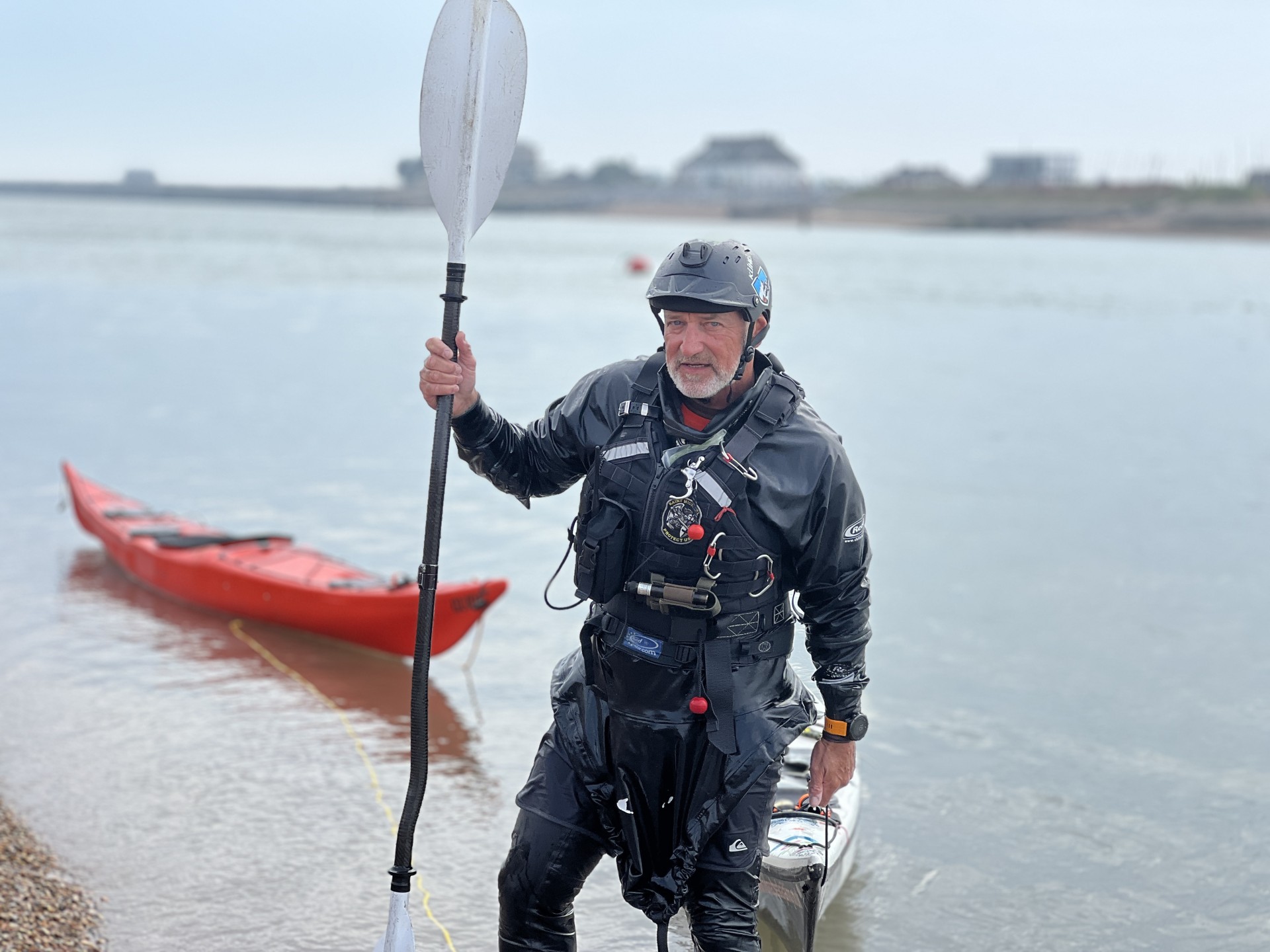 Kurt Finch
Since surfing with the pros as a kid in Durban South Africa on my hollow 12ft barge & getting absolutely trashed, I was hooked on sea paddling. Over a period of forty-two years I've surfed, white watered & sea kayaked in locations around the world. I've guided as a full-time professional for the past eighteen years & my journey continues.