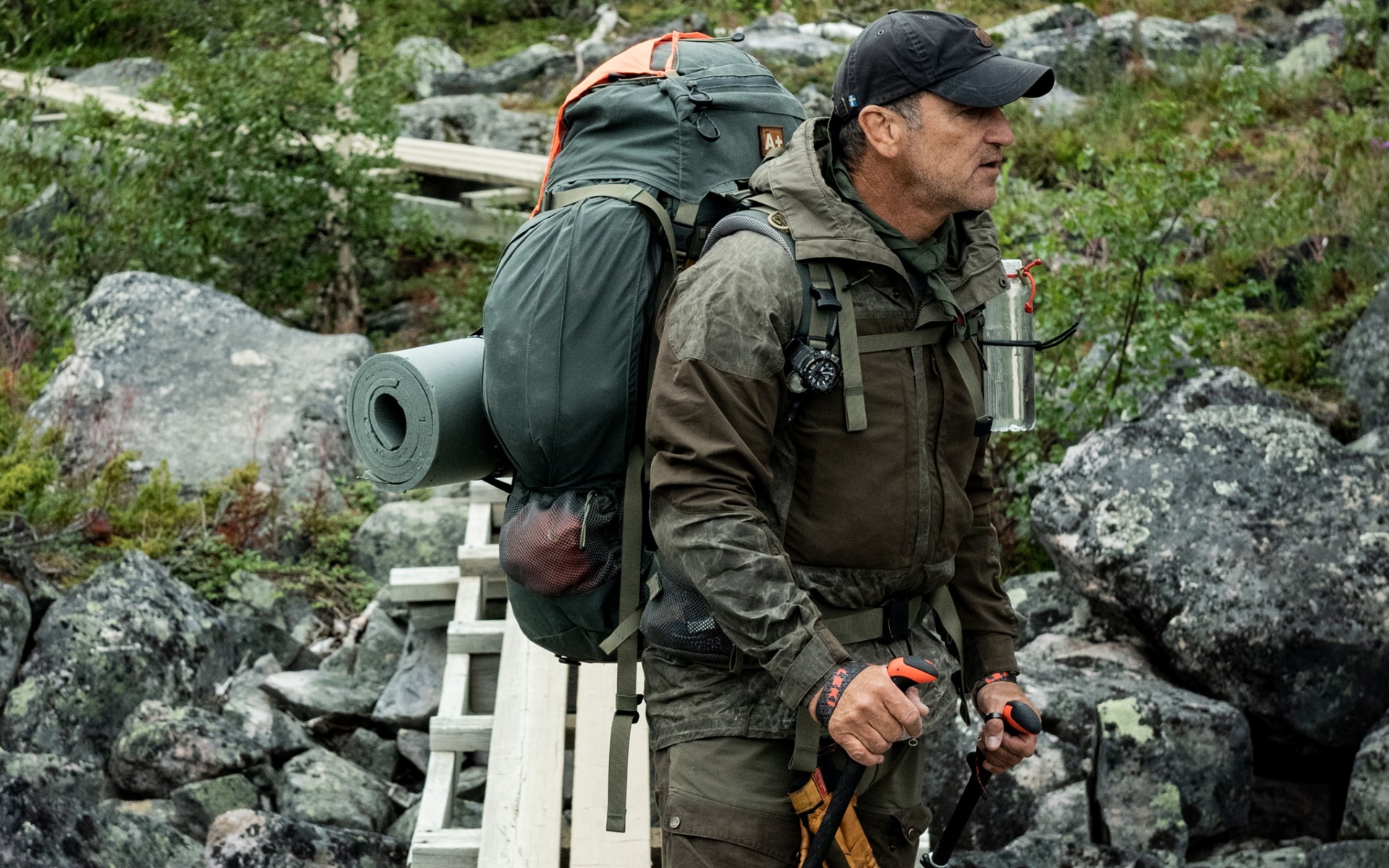 19th September 2018 / Video Blog
Review 1 - Fjallraven Keb (Trekking) Jacket
A comprehensive review of the Fjallraven Keb Trekking Jacket covering features and benefits and pros and cons. This is the first review in the Keb layering series of clothes and over the next three to four videos we will review each layer of clothing individually before pulling them all together to show how the whole layering system works.
Product Description:
Well-ventilated outdoor jacket for long mountain treks in varying terrain, when freedom of movement is just as important as durability, protection from sharp stones, etc. Combines wind and water-resistant G-1000 Eco made from recycled polyester and organic cotton in the hood, shoulders, front panel and rear extension with stretch across the back and in the sleeves and pockets. Carefully thought-out details offer a good fit, like extra fabric under the sleeves for enhanced mobility and seams that have been moved forward so as not to rub under a backpack's hip belt.

The advanced storm hood can be adjusted to sit perfectly around the head. The visor has brass wire sewn into it so it can be folded back, depending on whether you want maximum protection or more peripheral visibility. Ventilation openings under the sleeves with two-way zippers release excess heat. Two vertical breast pockets with an inner mesh pocket for a mobile telephone, for example. One pocket potentially for GPS on the left sleeve. A two-way zipper is hidden behind a protective flap with buttons at the top and bottom. Drawstring at the hem and velcro sleeve cuffs.
Check out our guidance on layering outdoor clothing here Layering Outdoor Clothing and of course our review of the Keb pant Keb Pant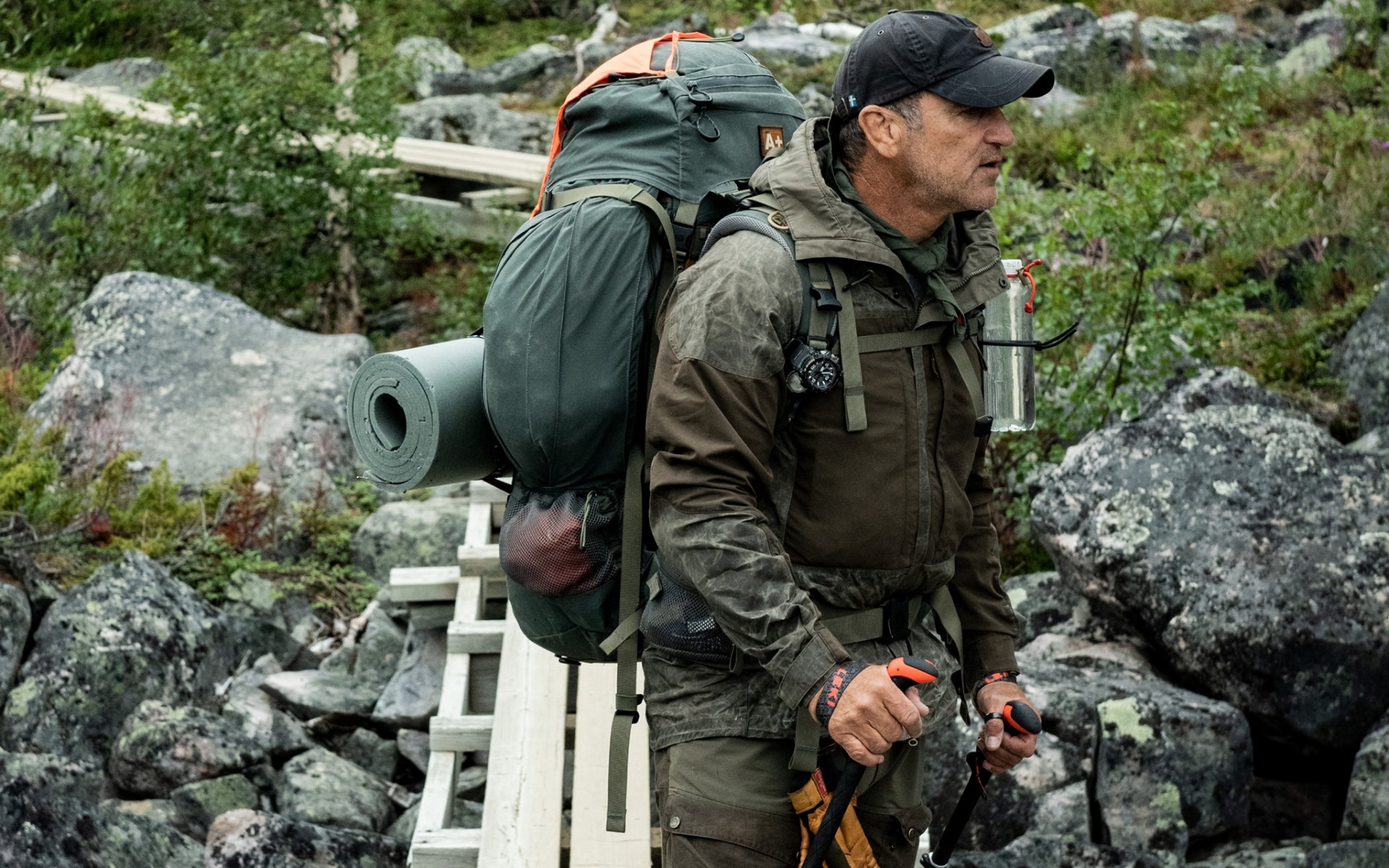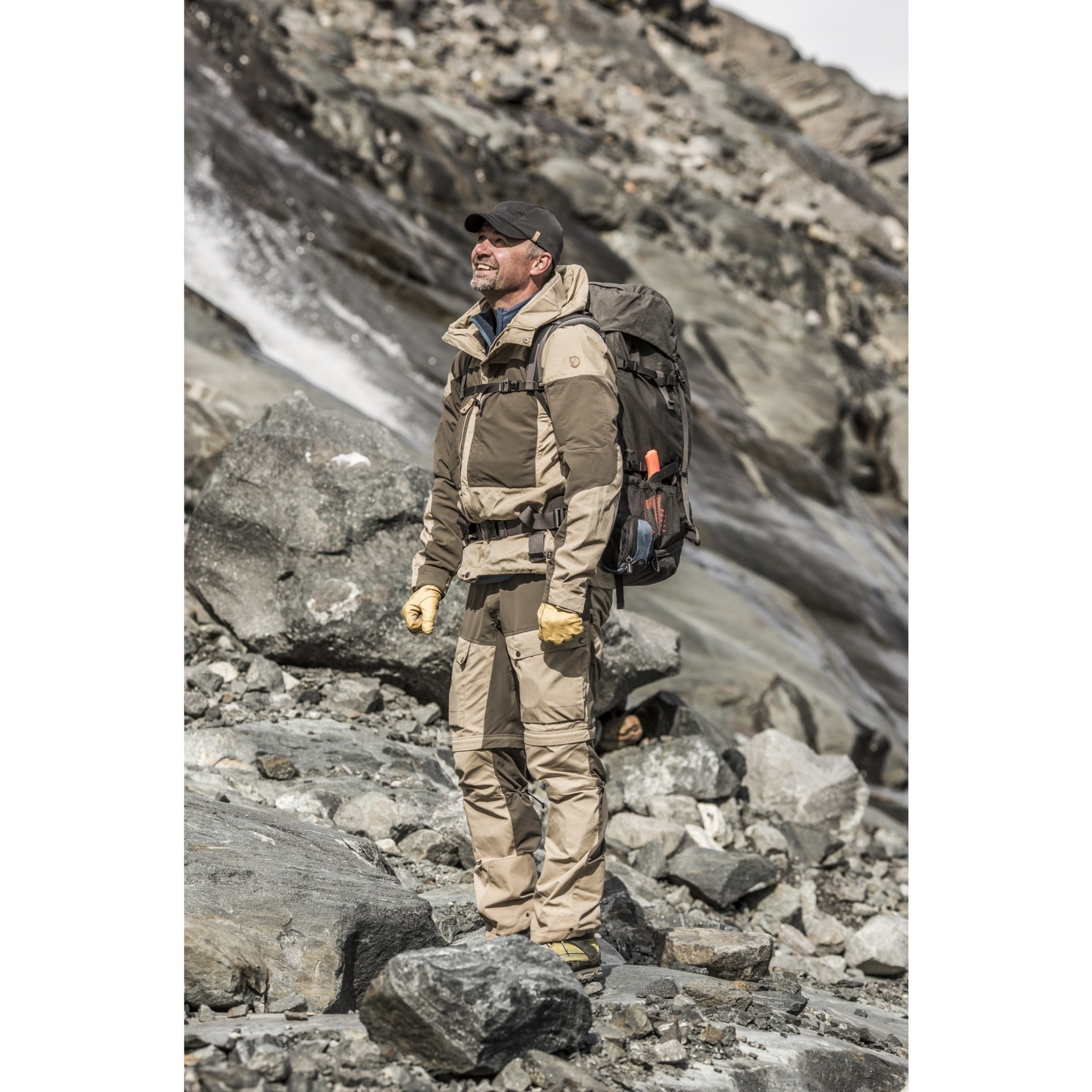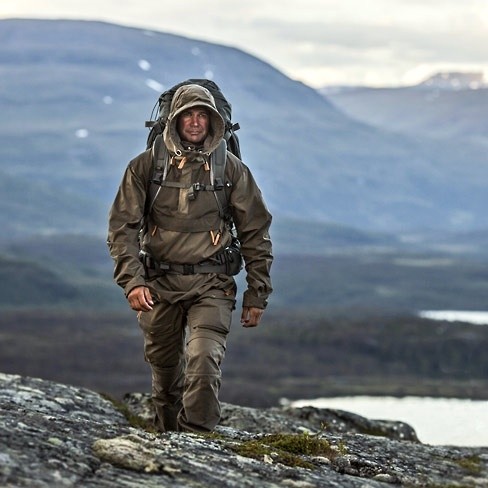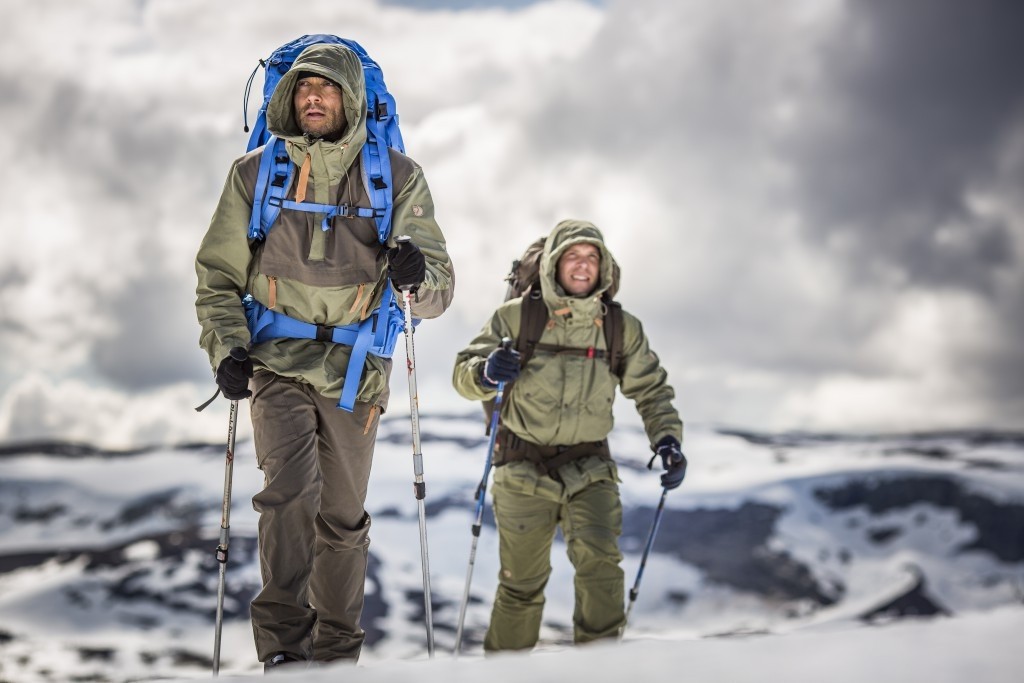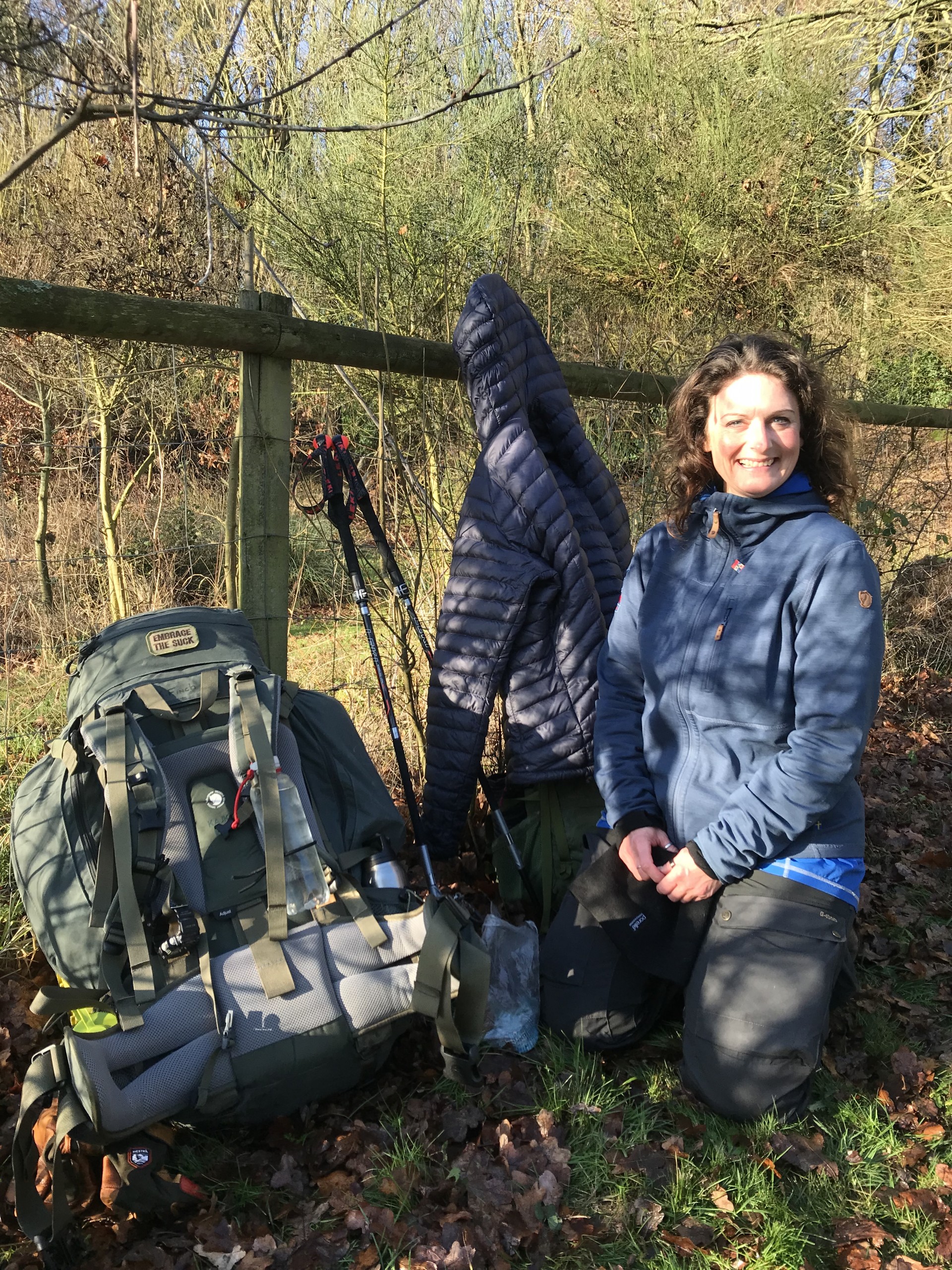 Becky MacInnes-Clark
Her love of the outdoors is plain to see & she believes that every generation regardless of age should get outside, appreciating what the outdoors has to offer, both on & off the water. Introduced to paddling at 16, learning the basics on the Deben, Ore & Alde estuaries. After a few years of not being near a kayak, NOMAD Sea Kayaking brought her back to the water & reignited her paddling interest, NOMAD also strengthened her love of hiking! She completed her first Fjällräven Classic trek in 2018 as part of Team NOMAD with our Lead Guide, covering 110km of hiking and wild camping in Swedish Lapland just North of the Arctic Circle. In autumn 2019 she hiked & wild camped 190 miles across the UK's Coast to Coast. There will be more hiking when she is allowed! Becky brings 25 years of experience of sales & a strong love of the outdoors & the environment to NOMAD Sea Kayaking. She is working towards her BCU guiding qualifications.