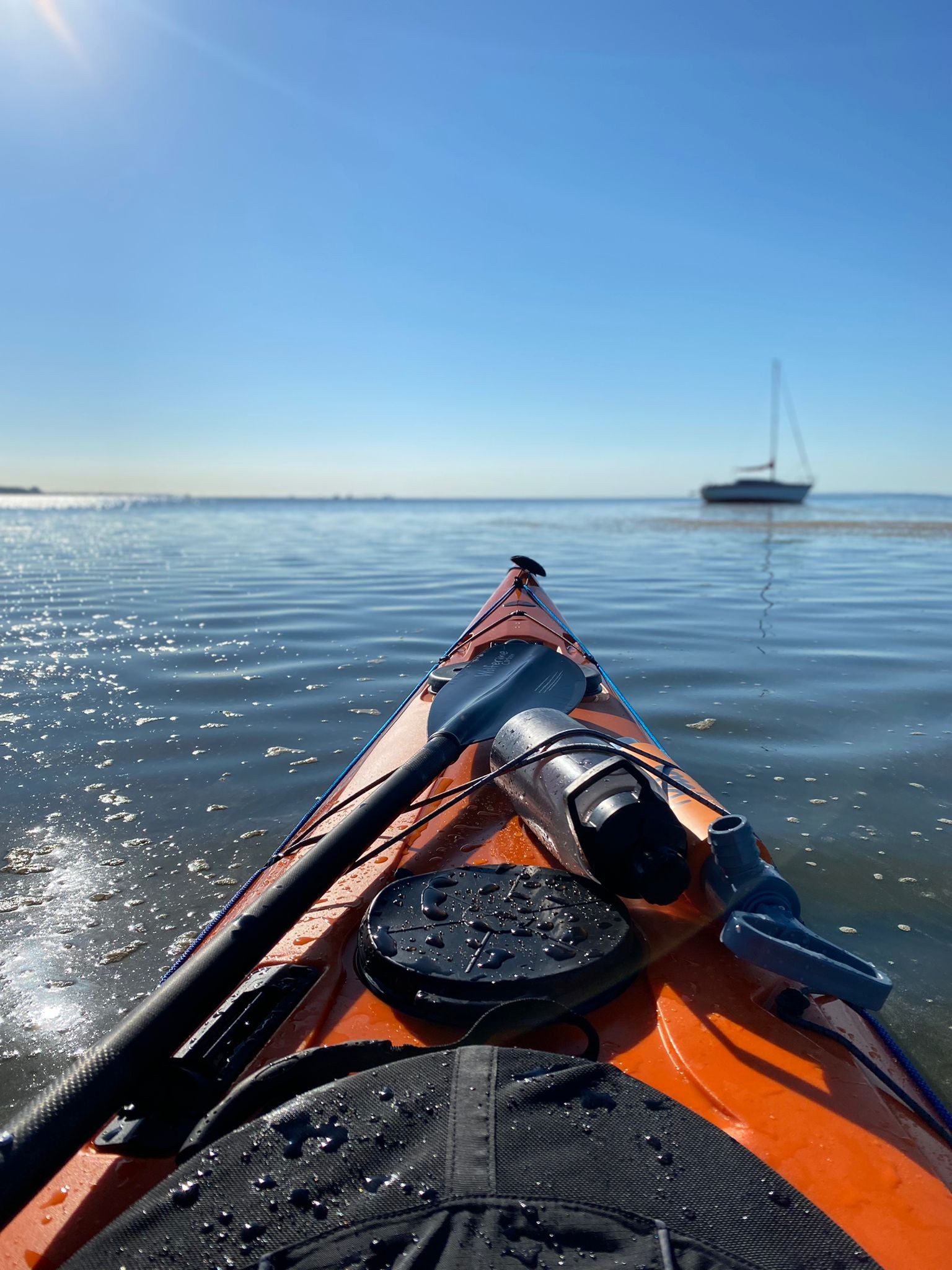 24th October 2022 / General
Christmas Gifts For Kayakers?
After shave for him (he doesn't use it), perfume for her (I don't know which one), socks (have plenty), matching underwear (she has three sets already) & they're only used once a year on your birthday! So what to buy, what to buy ….?
I know! A sixteen foot, five inch sea kayak. Brilliant! But he'll need the right clothes … and what about … Its all a bit mystifying isn't it. So let's make a few sensible suggestions for the complete novice paddler looking to enter the sport of sea kayaking.
First and foremost, a good training course to develop the basic skills needed to be safe & to find out if he or she will enjoy paddling. Sometimes the idea of something far outweighs the reality. So try it out & identify any physical limitations before spending more money on gear.
The Introduction to Kayaking course is perfect for complete beginners & will identify your needs & set you up for success. And don't forget, Gift Vouchers are also available for this course, valid for a full year from purchase.
So now you have an entry level idea of how to complete an assisted recovery, manage your kayak on the water, & know your clothing & gear needs. So what to buy first? A kayak is a good place to start & always start in the second hand market; it'll save you money. Speak to NOMAD Sea Kayaking direct for sound advice that will suit your personal paddling requirements.
Now you have a basic kayak, you can get out and practice your new found skills. And this is critical; we cannot emphasise this enough. Practice, practice and practice some more! The more you practice the better you will get & quicker too. Why not join us on a trip like the Seal Colony Eco Tour and yes, Gift Vouchers are available for this unique event too. The next priority is the Navigation, Trip Planning for Sea Kayakers course which will open up your ability to paddle alone, planning your own day trips safely, leaving a shore plan with a family member. And remember NOMAD Sea Kayaking offers our Membership, unique & exclusive to NOMAD Sea Kayaking, offering trips & training courses at no charge, for a one off, monthly premium, offering incredible value for money. Check it out, it's perfect for beginners entering sea kayaking.
Finally, a good method of waterproofing your expensive mobile phone & electronic car keys. Peli Cases are bombproof, rustproof and yes, 100% WATERPROOF and its the only product NOMAD Sea Kayaking recommends for 100% waterproofing.
WARNING: Don't trust the word of the retailers! We're not knocking our bricks & mortar friends BUT our experience over almost two decades has shown retailers to sell the wrong gear and/or unnecessary gear that is a waste of money or not needed. Get expert advice from the people who paddle every week of the year; professional sea kayaking schools & no less.
Of course, the list can go on & on buying gear, much of it wasted. In reality, you don't need a lot to paddle safely along the UK coastline. Good sense & a healthy appreciation for the dangers of tidal, deep water paddling and of course ALWAYS ask NOMAD Sea Kayaking for our FREE advice. And check out our Blog posts, for on target, free advice on our website www.nomadseakayaking.co.uk. Offering advice on all the areas beginners need to focus on.
We are always very happy to point you in the right direction so get in touch & we'll get you on the water for adventure & good times with memories for life.
Happy paddling!
NOMAD out.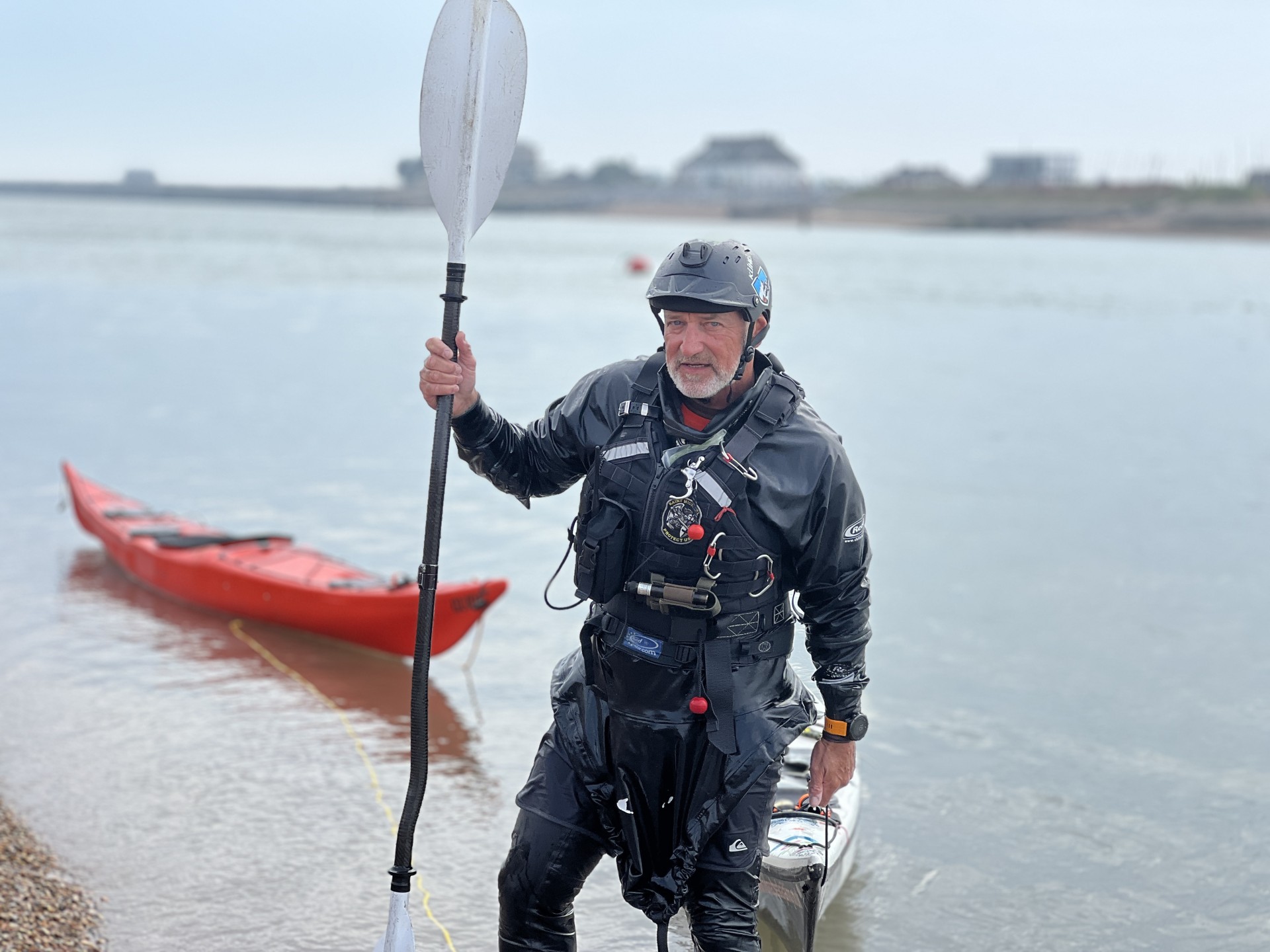 Kurt Finch
Since surfing with the pros as a kid in Durban South Africa on my hollow 12ft barge & getting absolutely trashed, I was hooked on sea paddling. Over a period of forty-two years I've surfed, white watered & sea kayaked in locations around the world. I've guided as a full-time professional for the past eighteen years & my journey continues.